What can I say about baby Dean?  I think he is such a precious, sweet, and chill little dude.  He didn't get cranky once on our little photo venture.  I do not have a studio, so doing indoor session would typically take place at the client's home, but the Gallahers are in the process of moving so we met at my house.  After photographing there we moved on to the new Science Museum here in Fort Worth.  This place is spectacular and modernized, but they kept some trademark sculptures that tie in their old school roots (from when I was little).  It is very apparent that Dean is the apple of both Sarah and Michael's eye… I am so happy to have captured this little guys first year photos!  I hope the party is a blast and that he is well trained on how to eat cupcakes – thank you Sarah and Michael for sharing your sweet little boy with me

He looks so tiny and vulnerable… yet so trusting and sweet beneath the open jaws of a big T-Rex.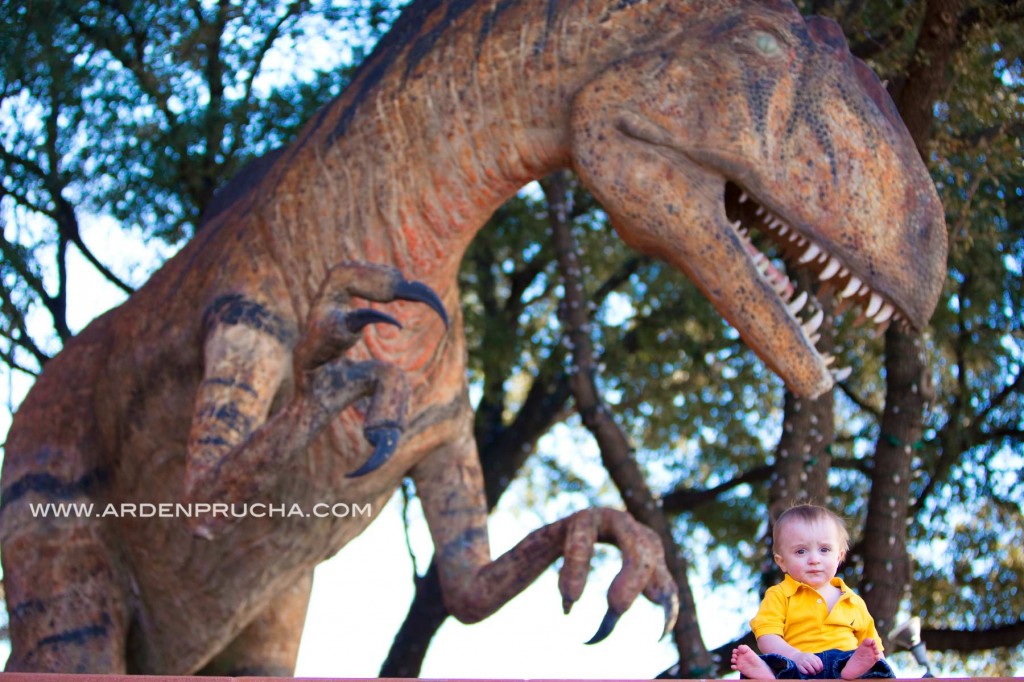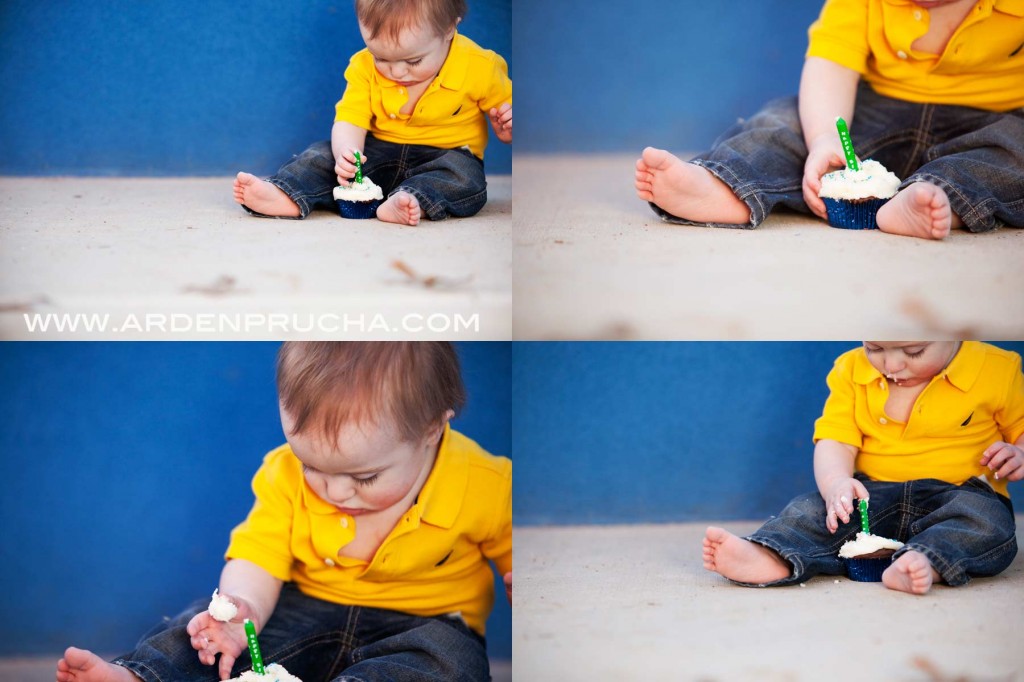 The moment 'Mommy' put down more cupcakes he went for them!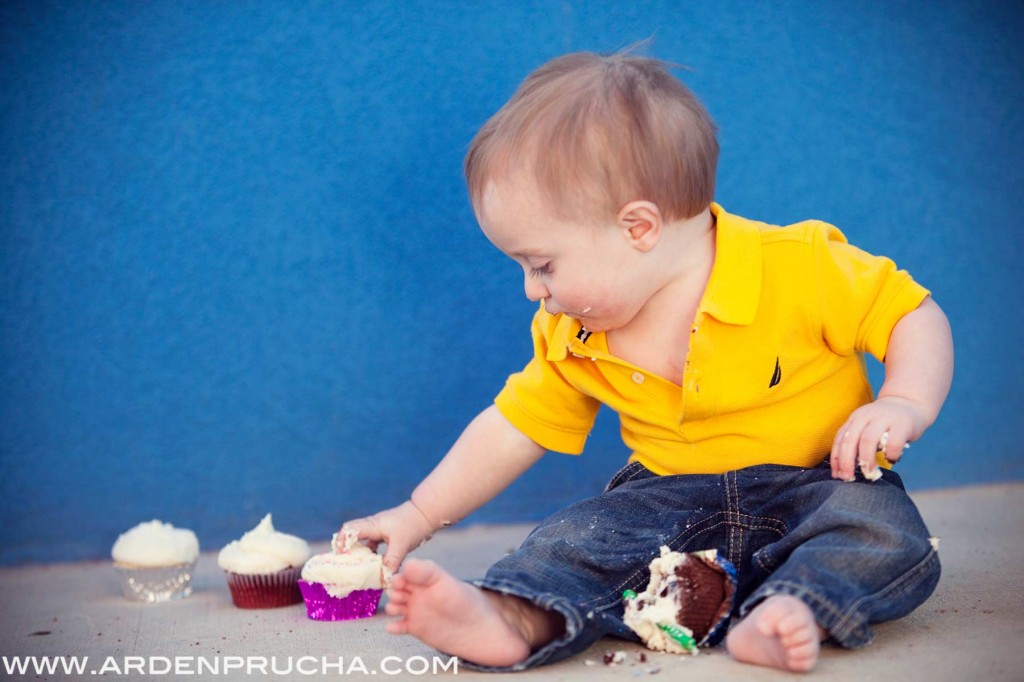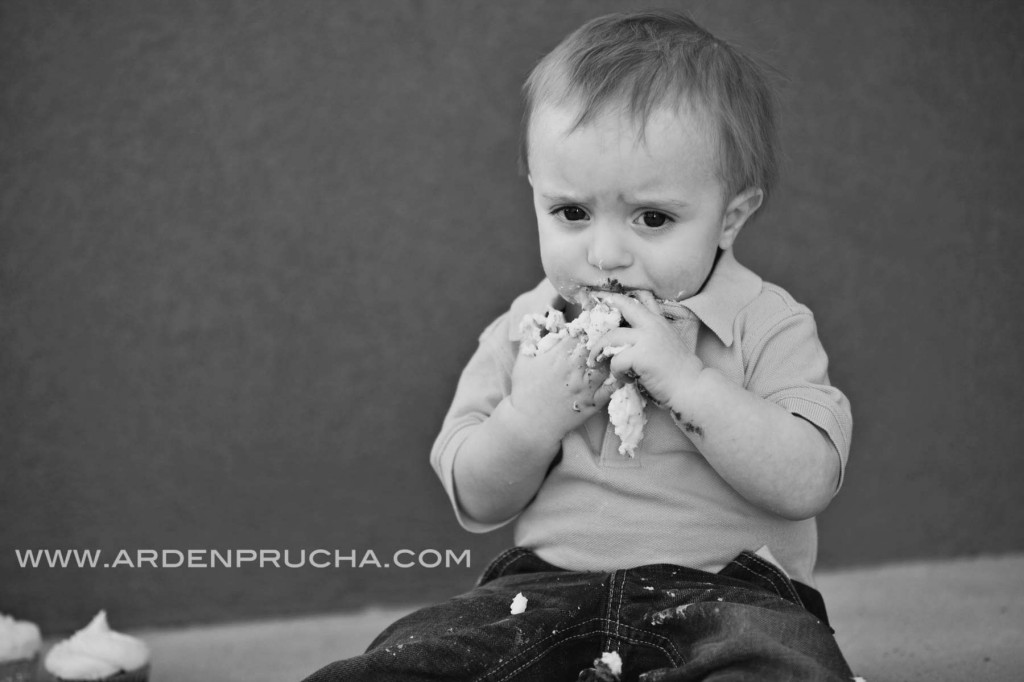 Sarah noticed his tiny greasy hand print on the cement and I had to snap it.