Meet sweet, perfect, TINY, sleepy, quiet, photogenic Finley.  She was the easiest newborn I have ever worked with.  Her mom told me she sleeps all of the time and that is just what she did.  I had them keep her room nice and warm and made sure she had a full belly when I arrived.  This helps the babe sleep through all of the moving, posing, swapping of head accessories, and camera clicks.  Their home was a perfect location.  The brick color on their home is one of my favorites out there; the POP is awesome!  Thiss family is ridiculous… look at how gorgeous they are!
Jennifer and Bruce – thank you for allowing me to capture your stunning new addition, the pooches, and your amazing LOVE.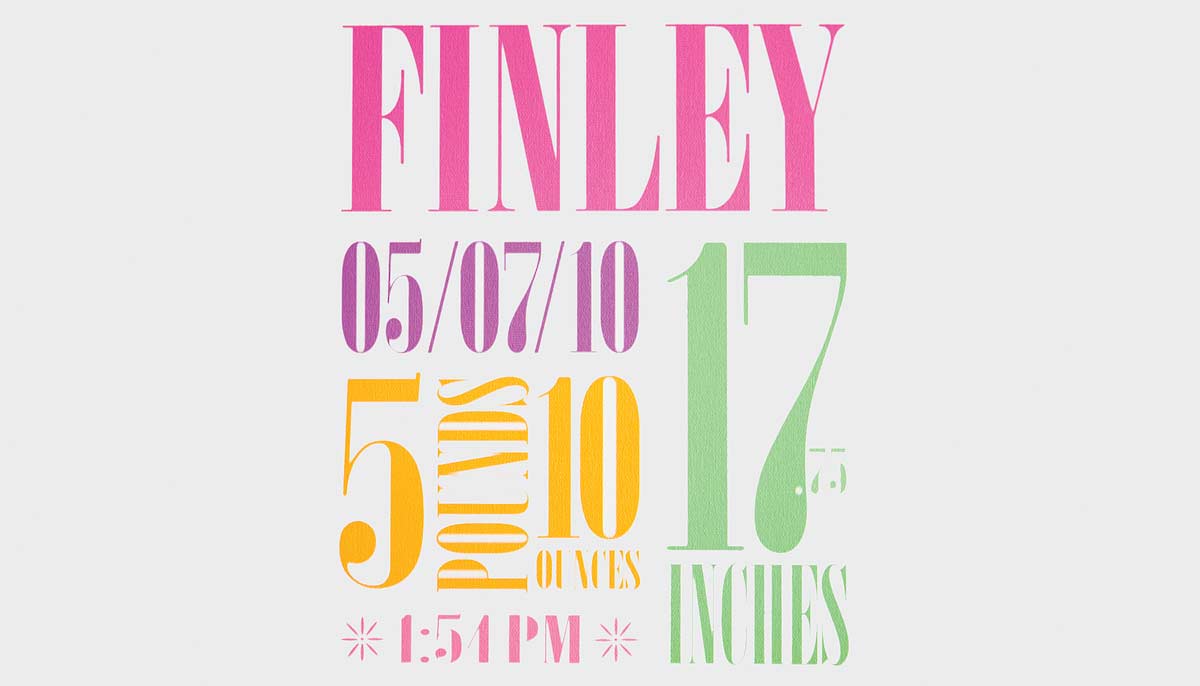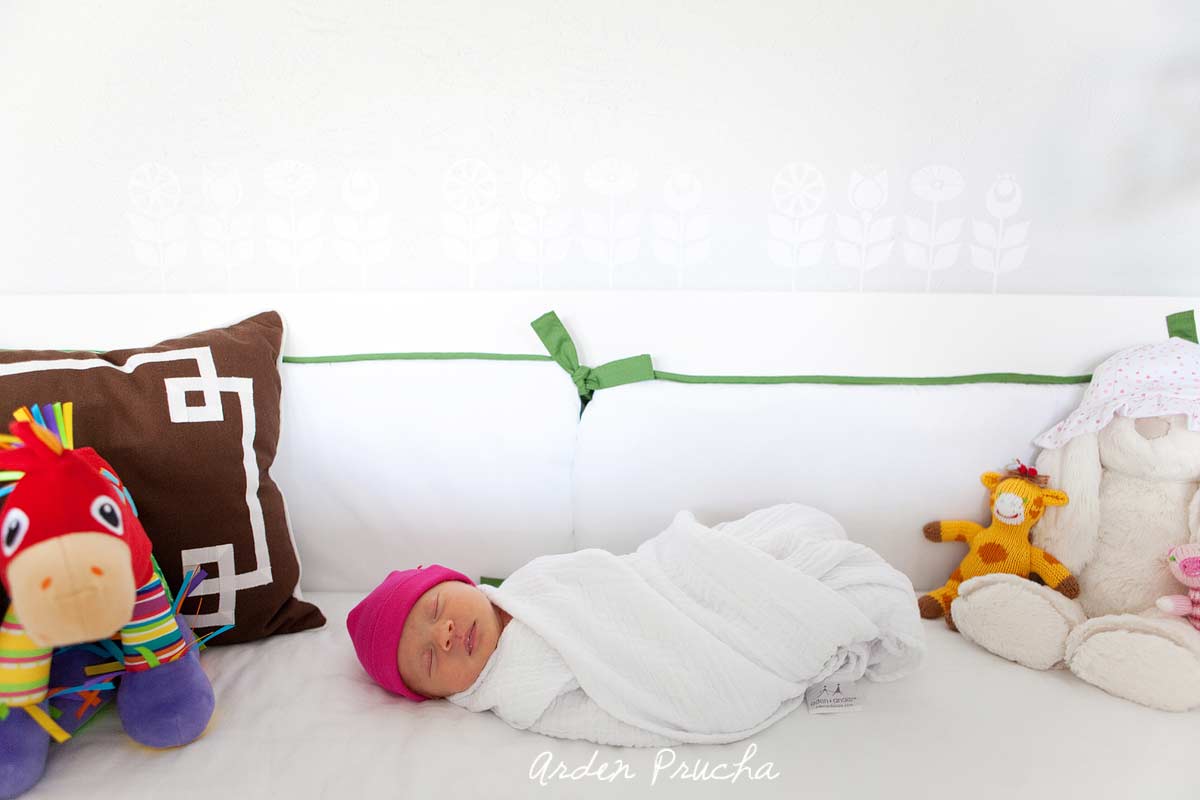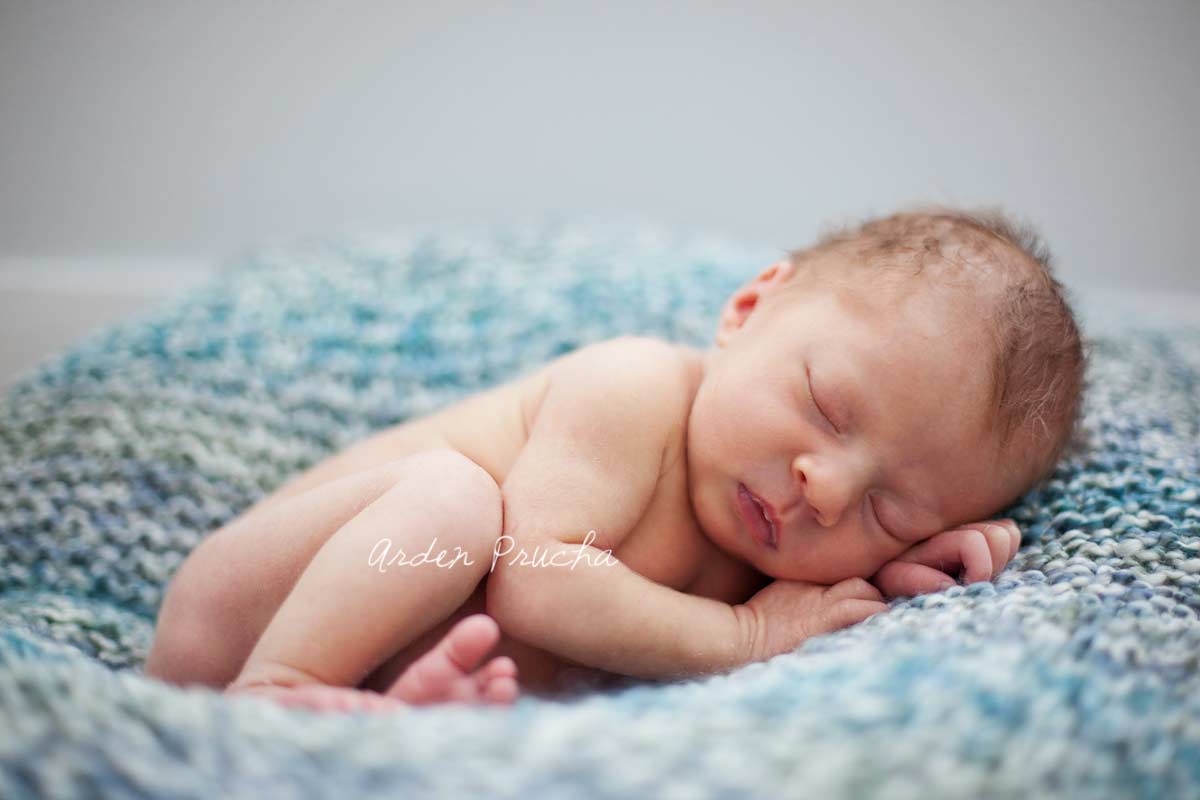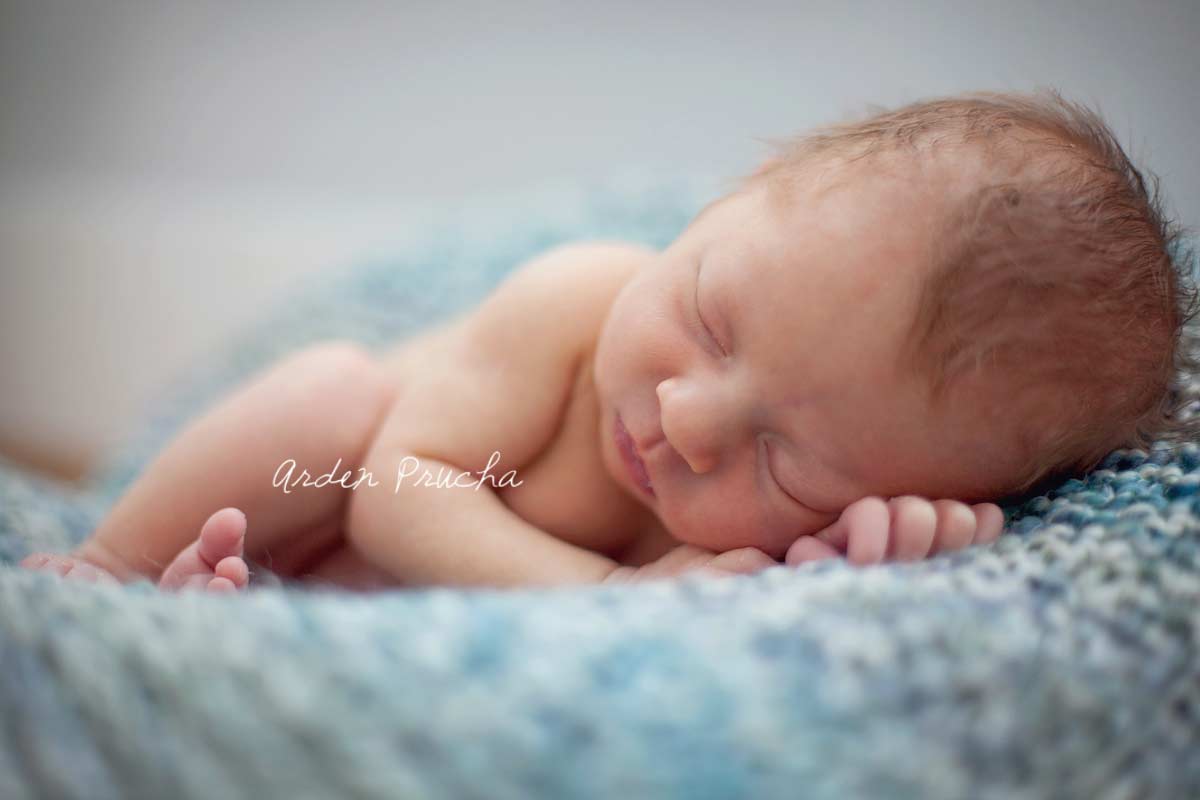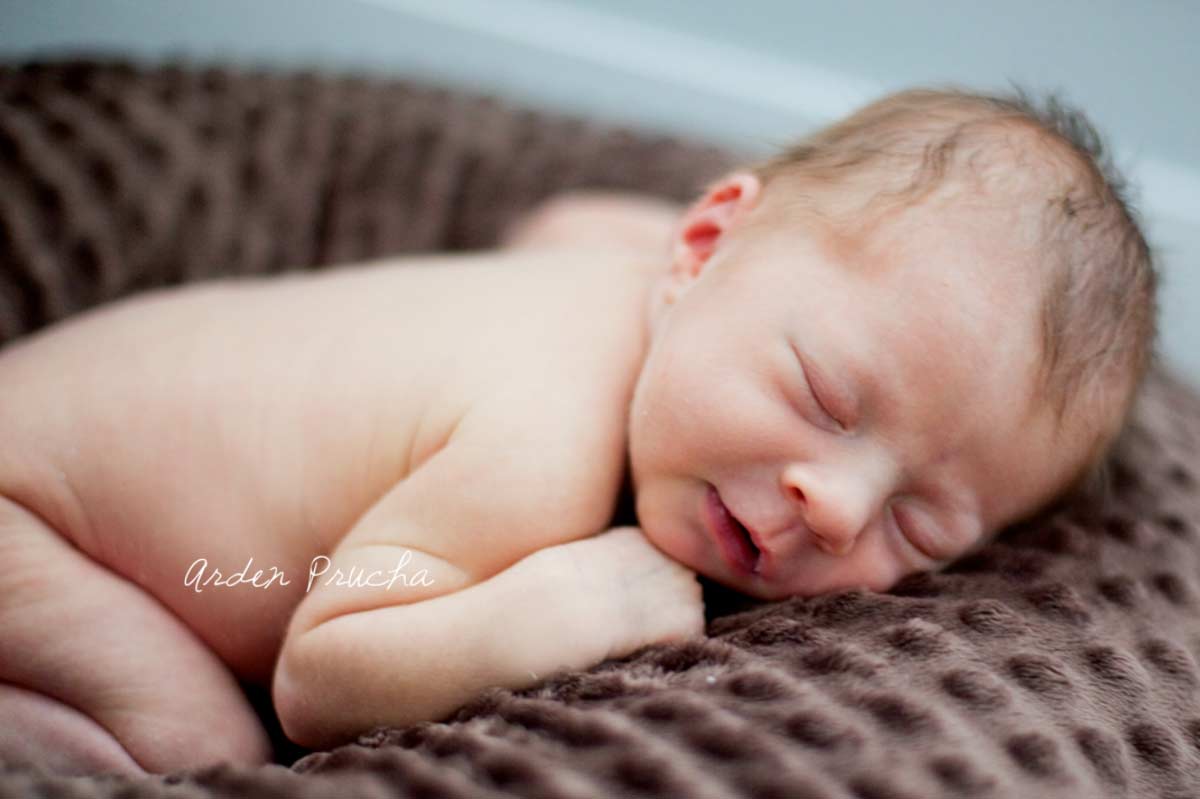 Top Pick!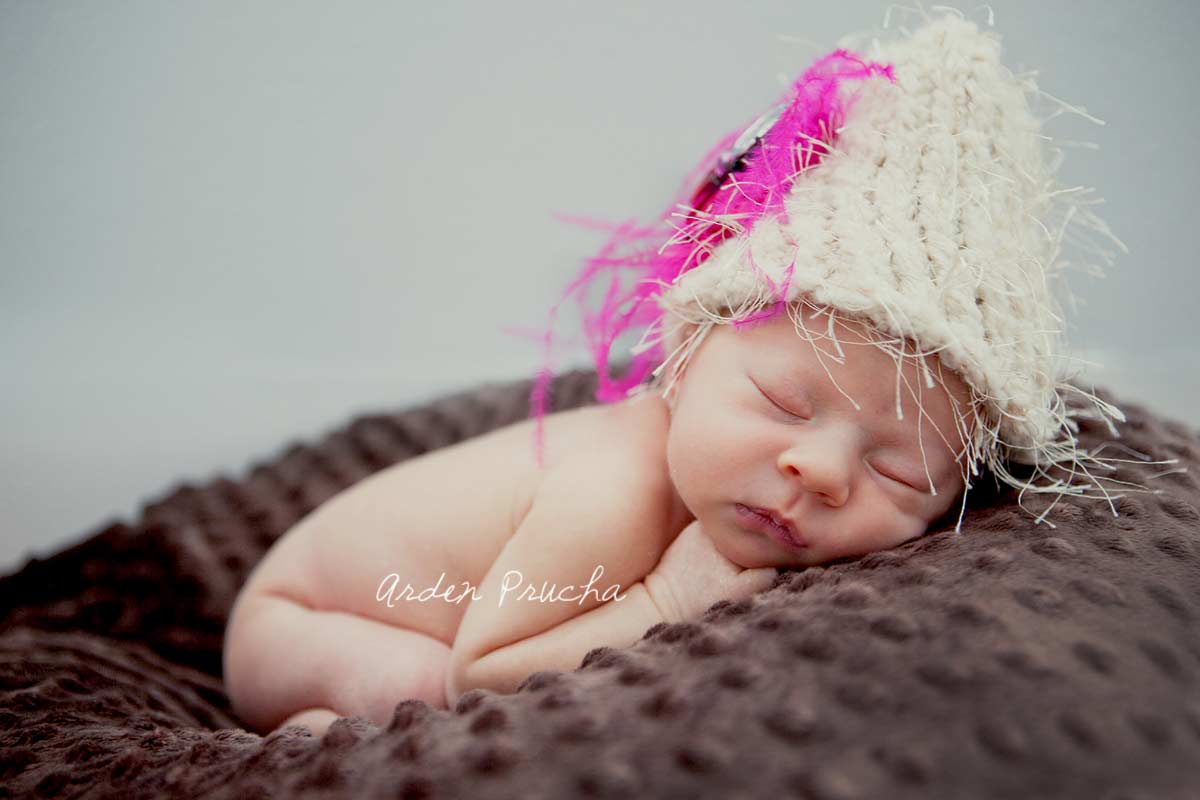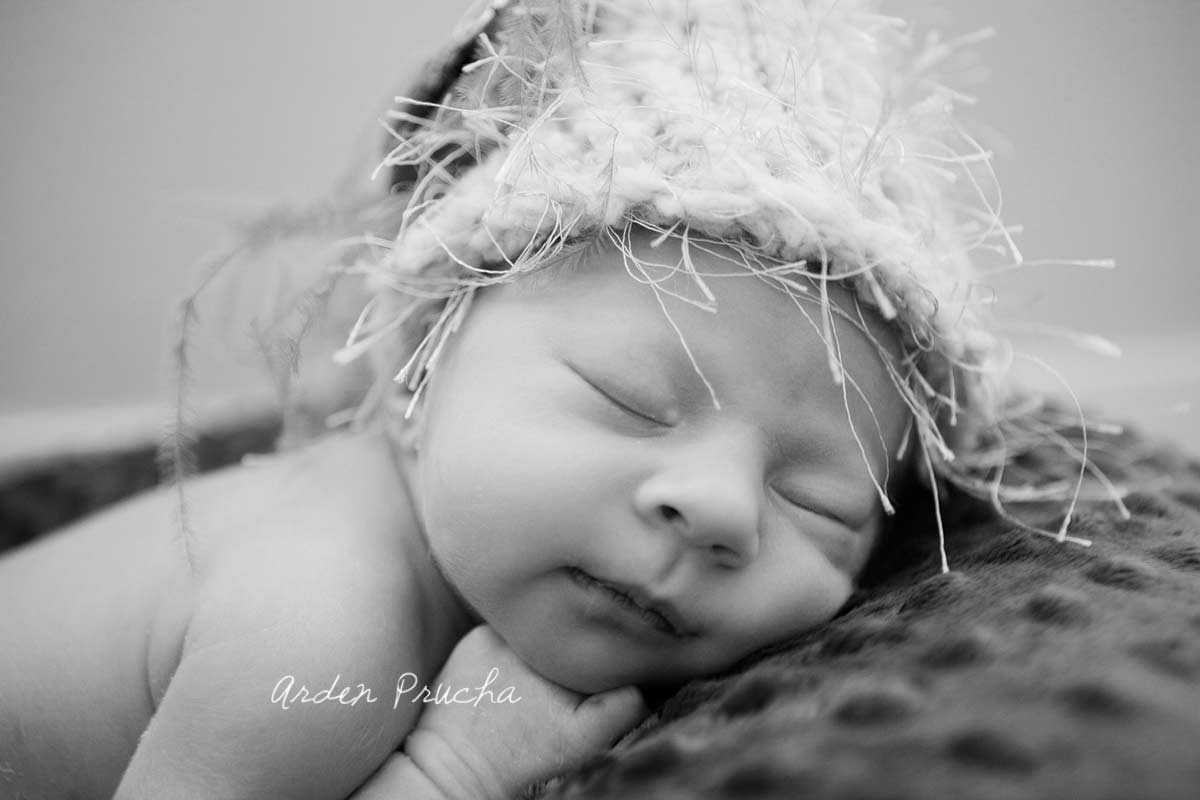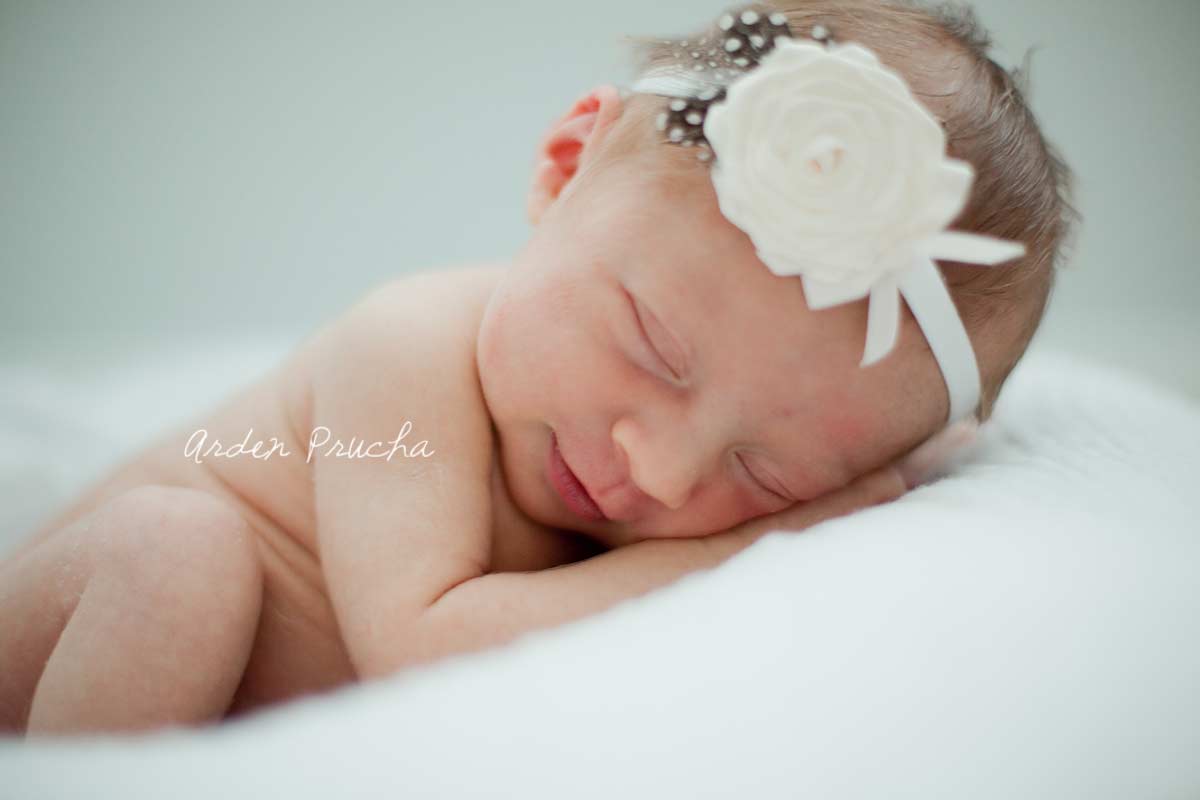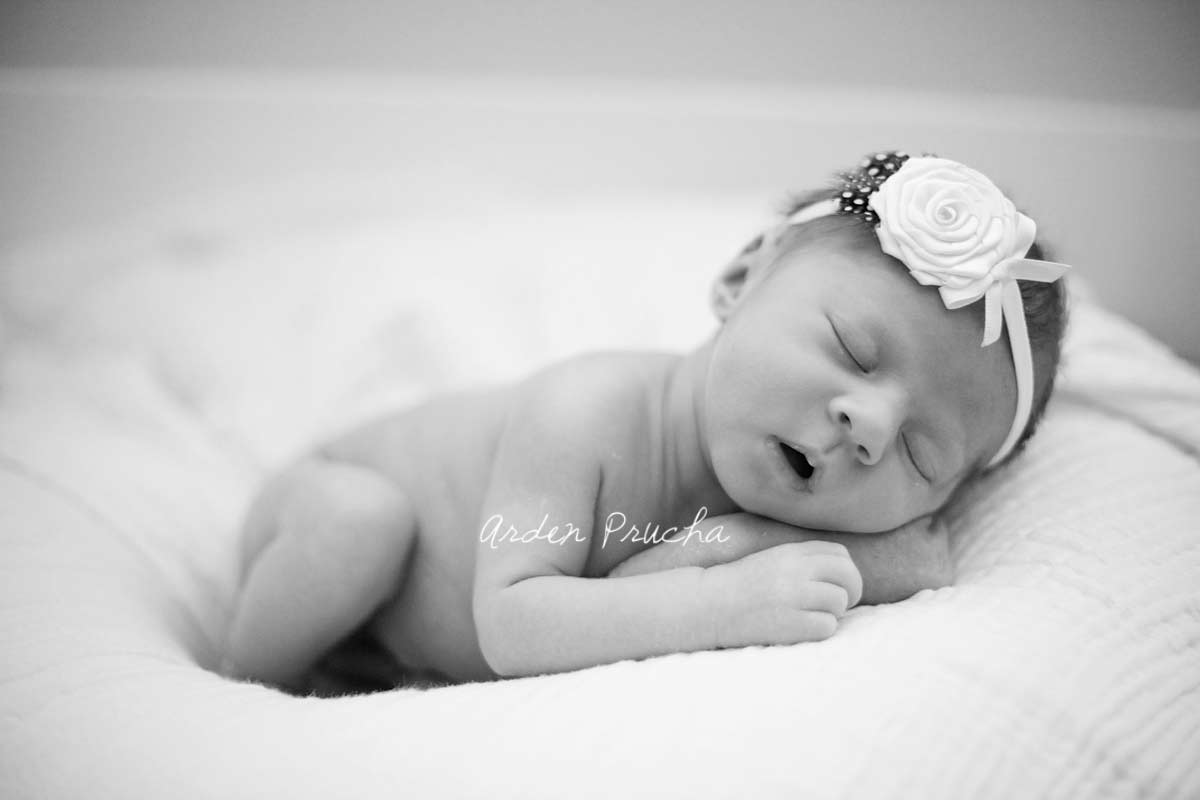 When Jennifer and I spoke about location she mentioned that Finley's room had a modern feel… if you know me you know I am a sucker for clean and contemporary.. here are a few details of her room!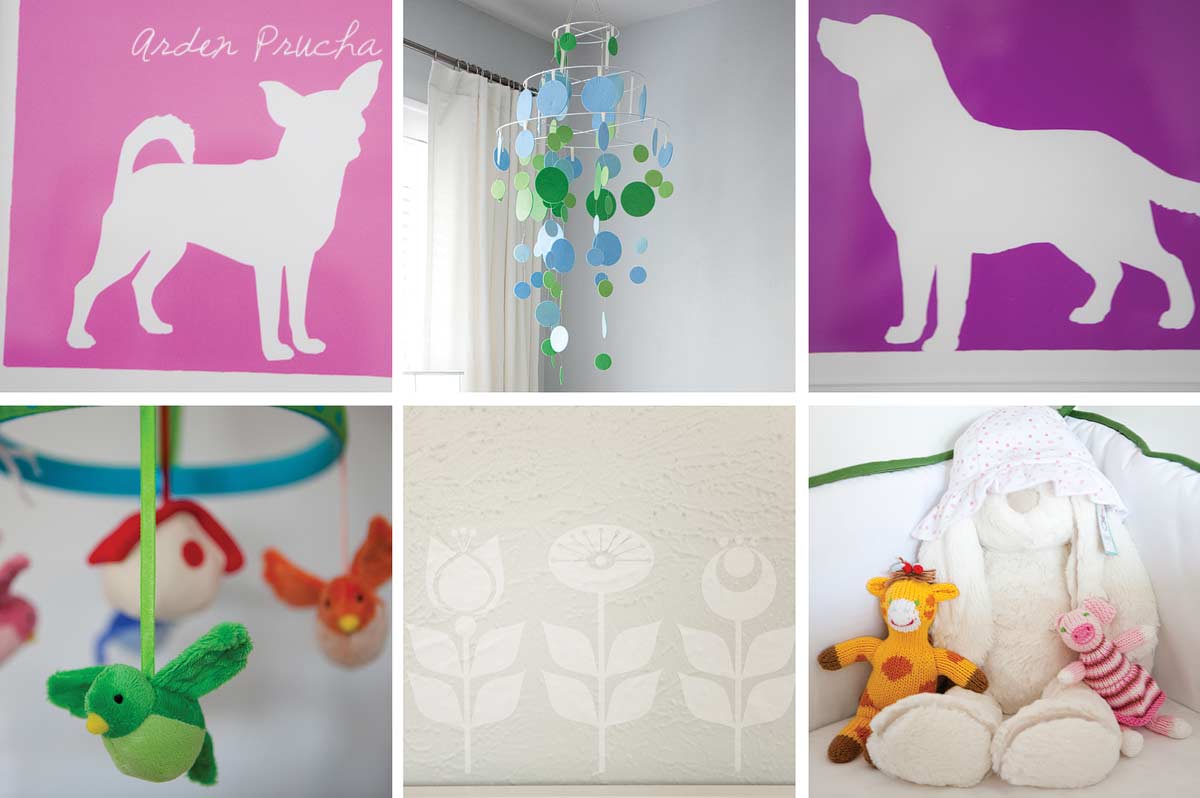 I went around their house looking for some props and found this basket… perfect!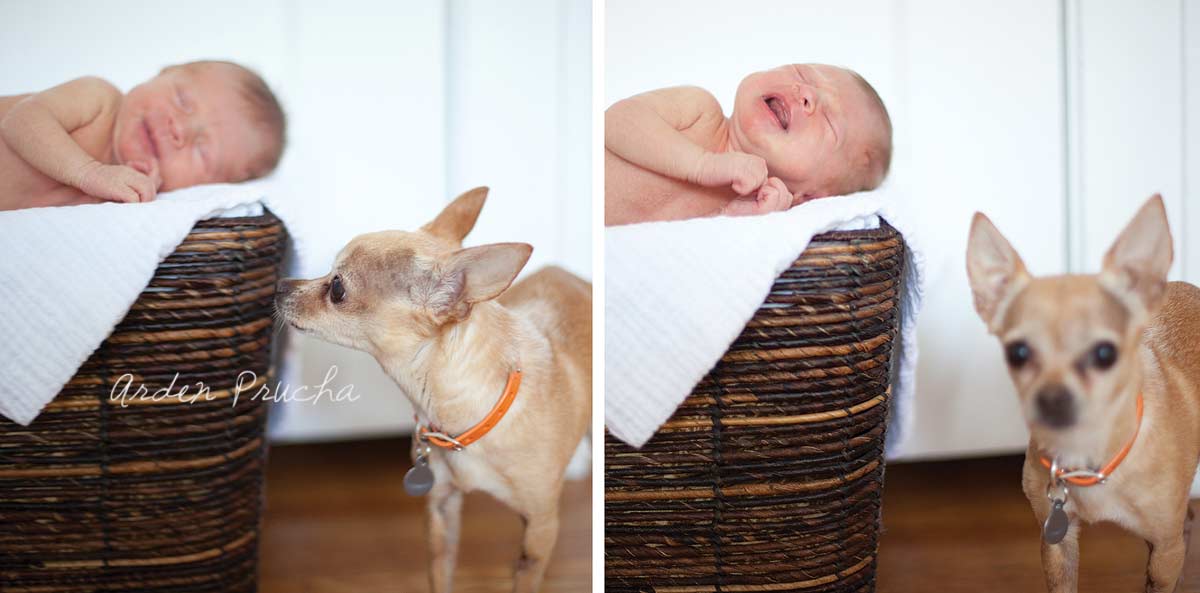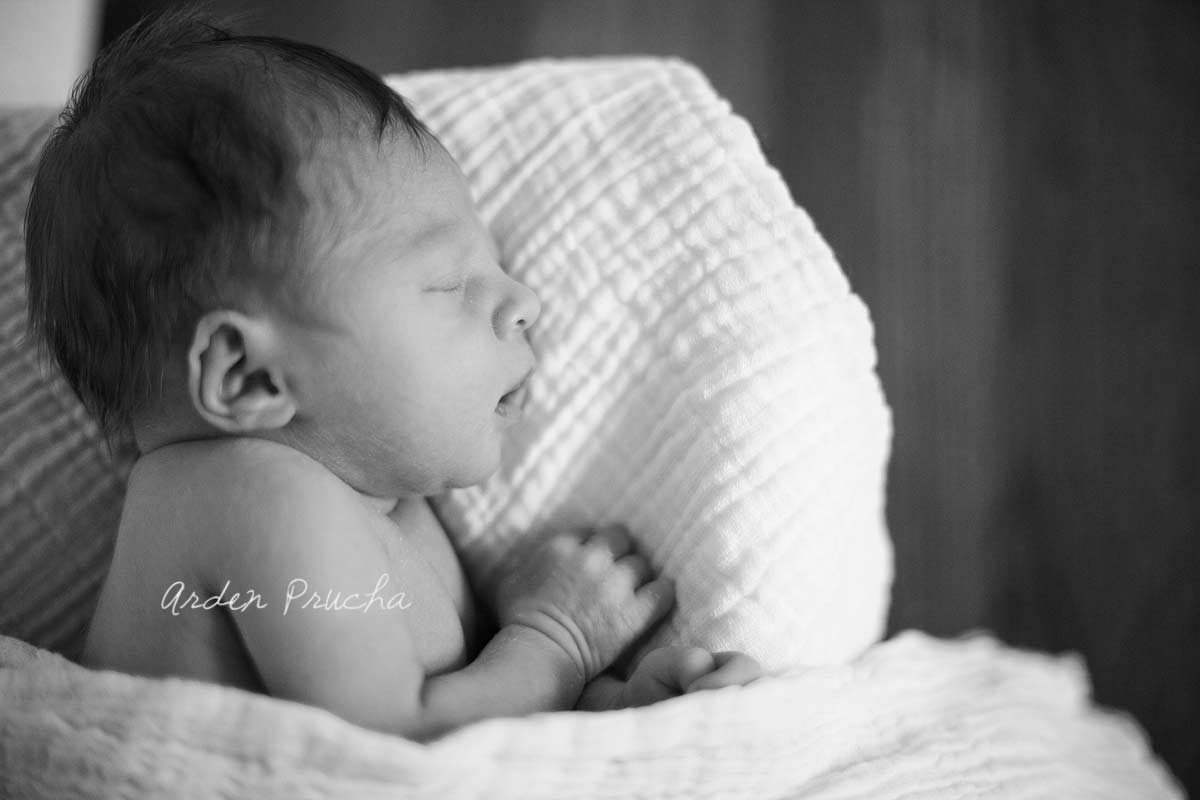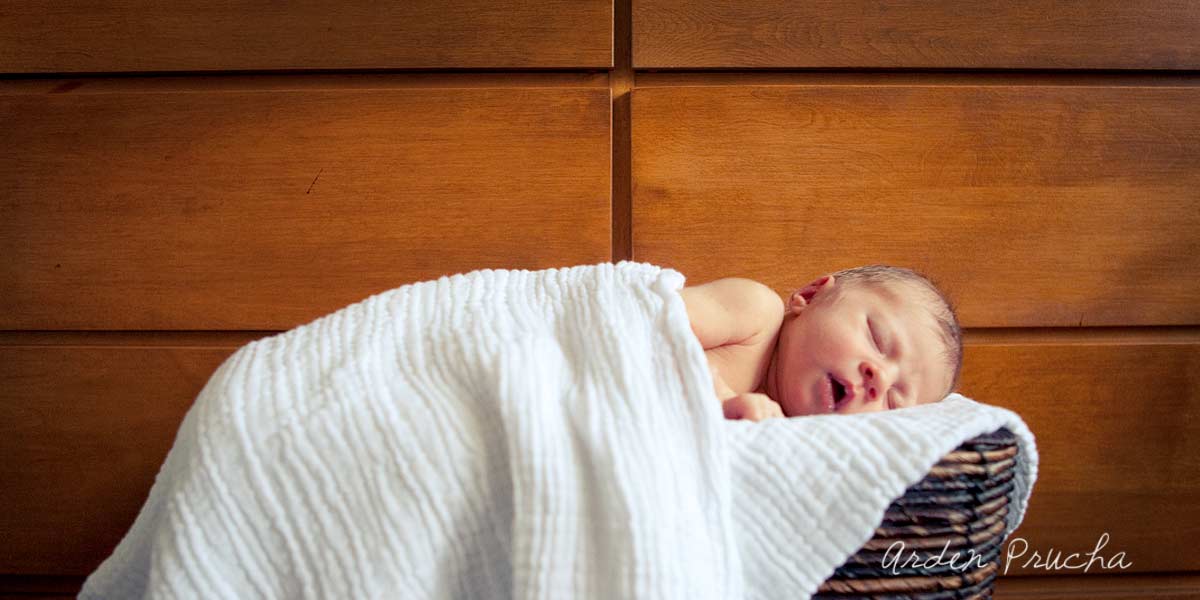 Look at this precious thing…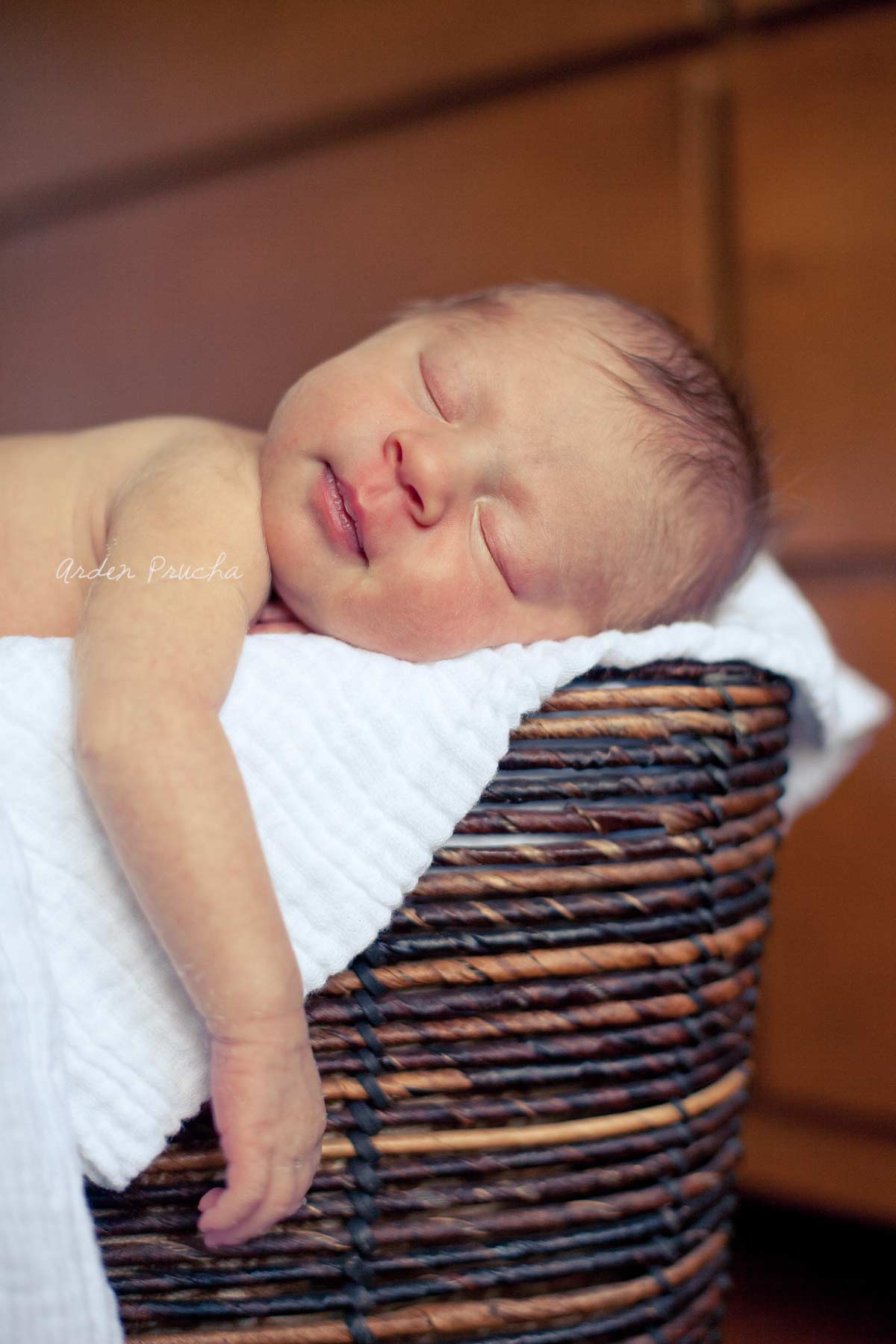 Even smiling for us – must be having sweet dreams.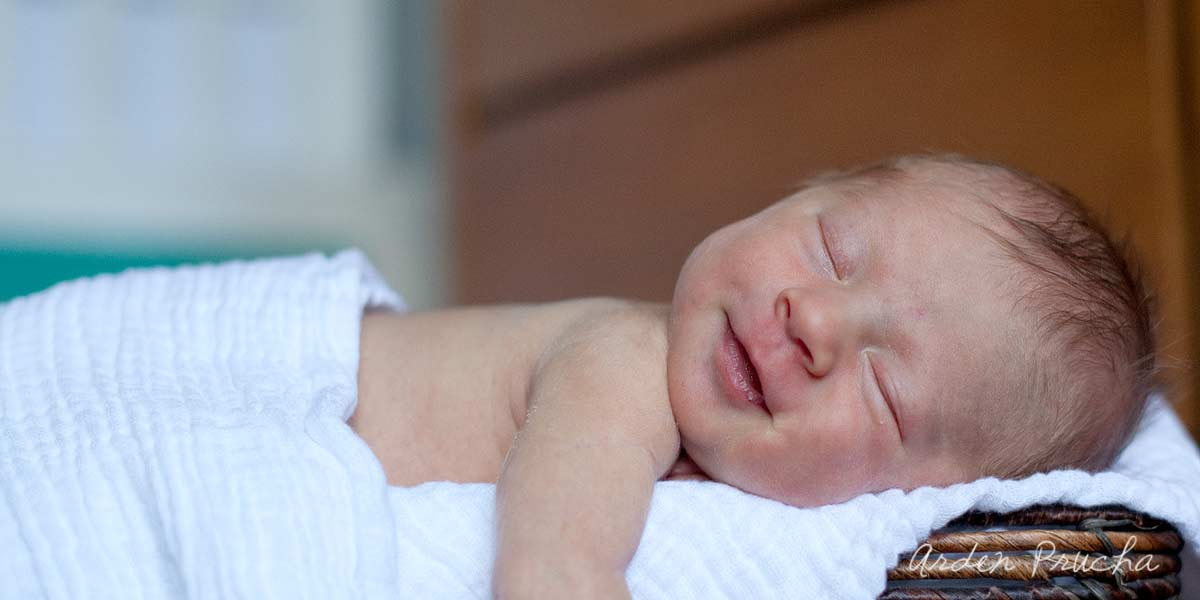 Another Top Pick!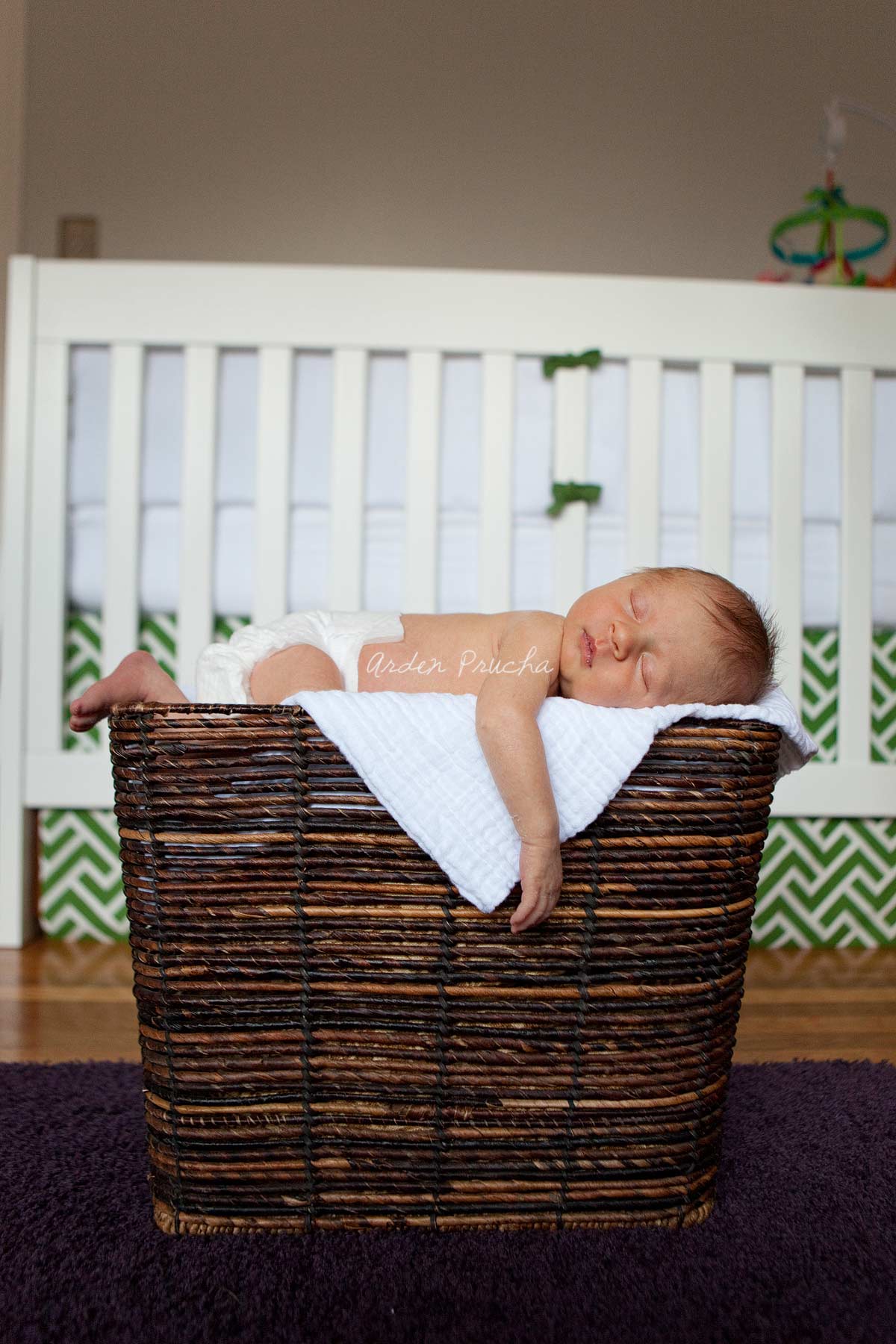 What did I tell ya? Are they gorgeous or what?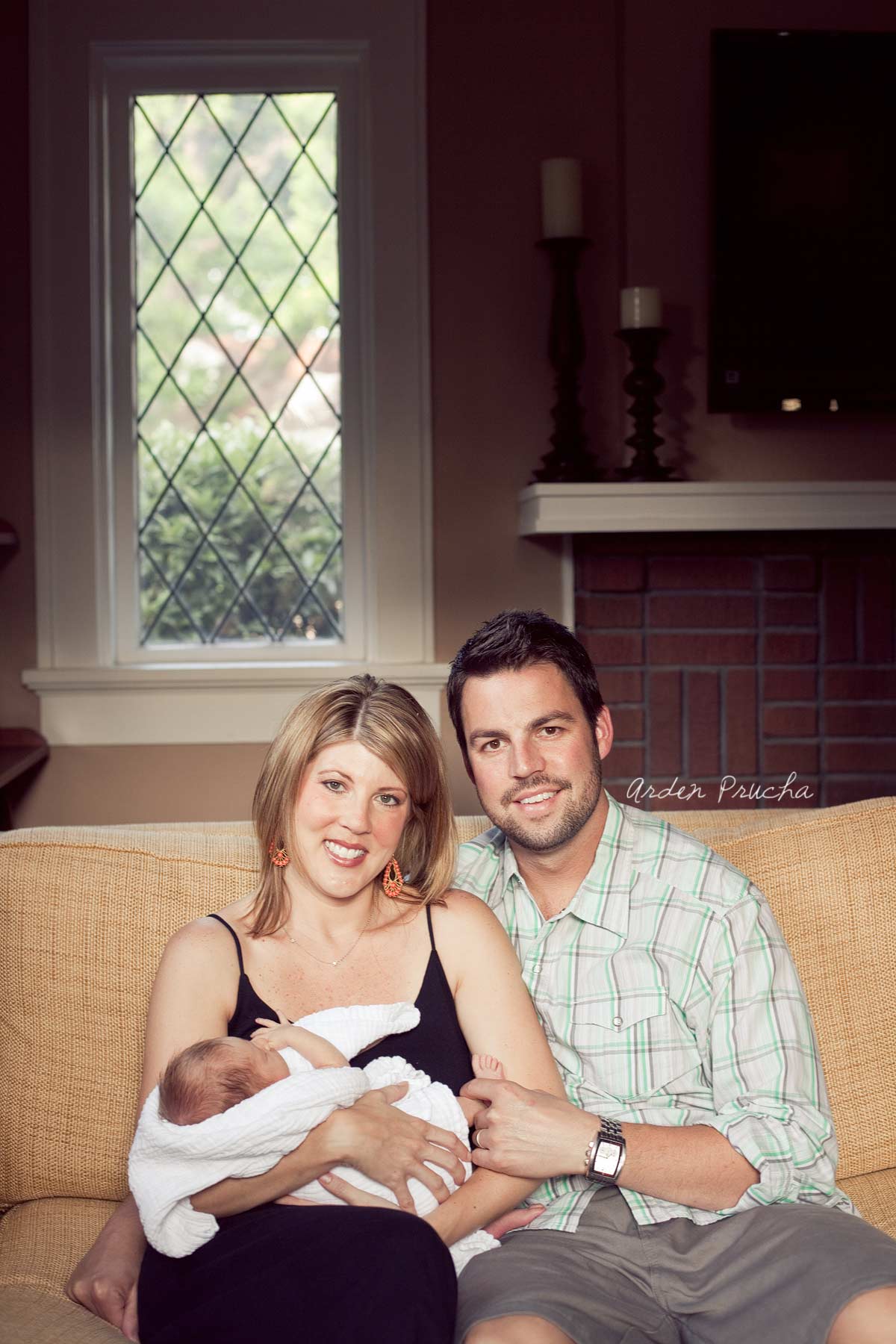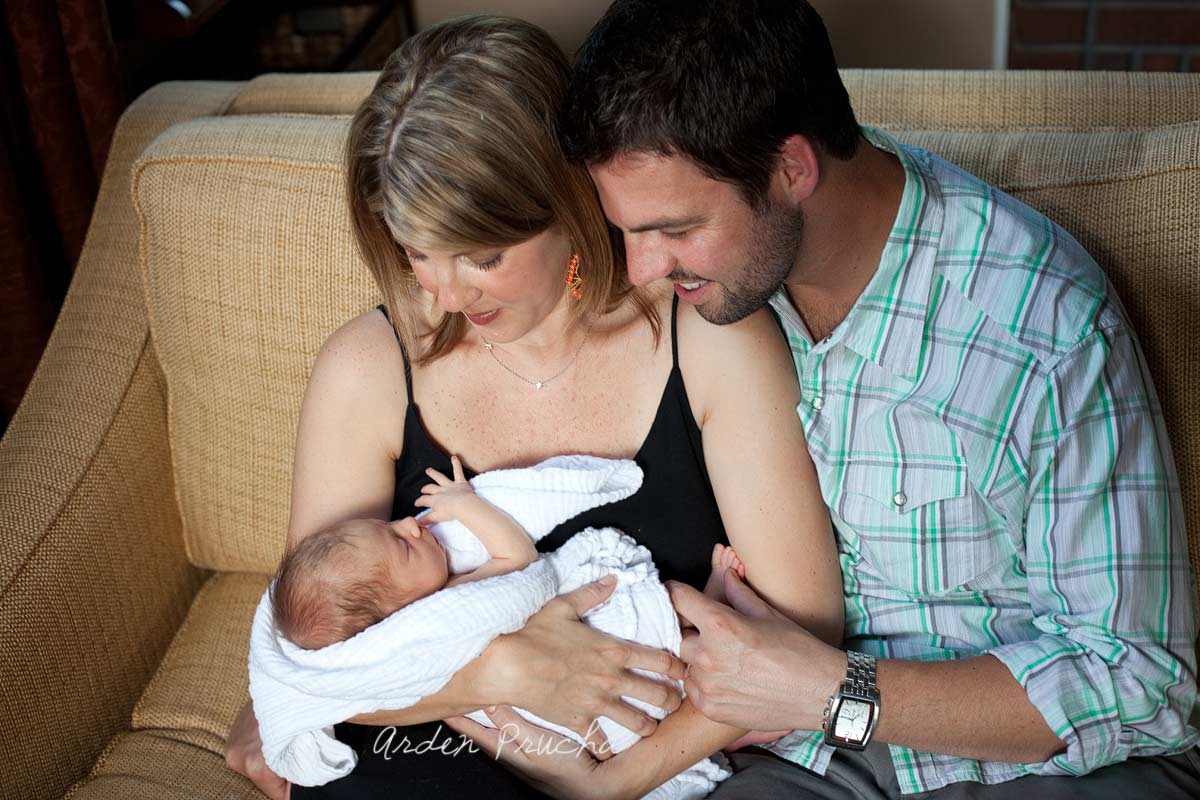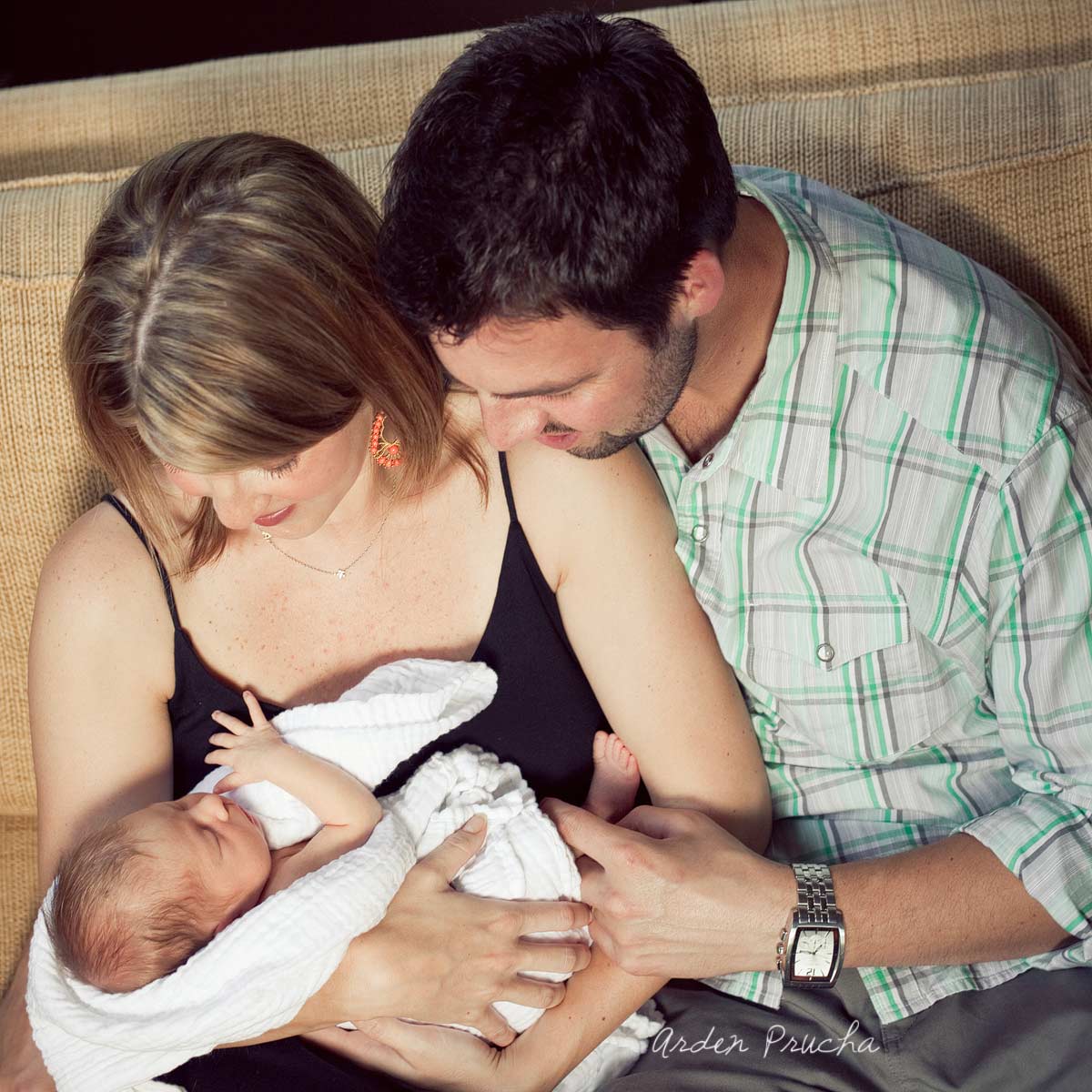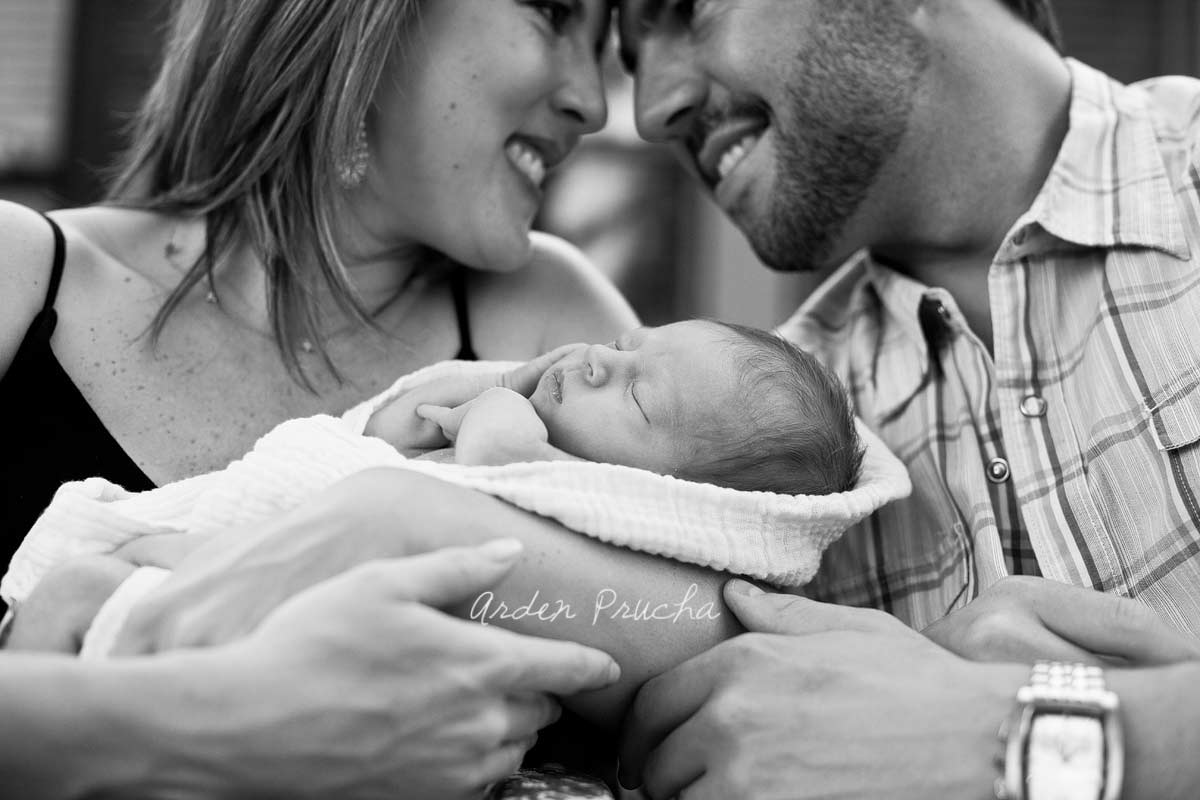 I can't even tell you how in LOVE they are with her.  Finley is one blessed little girl.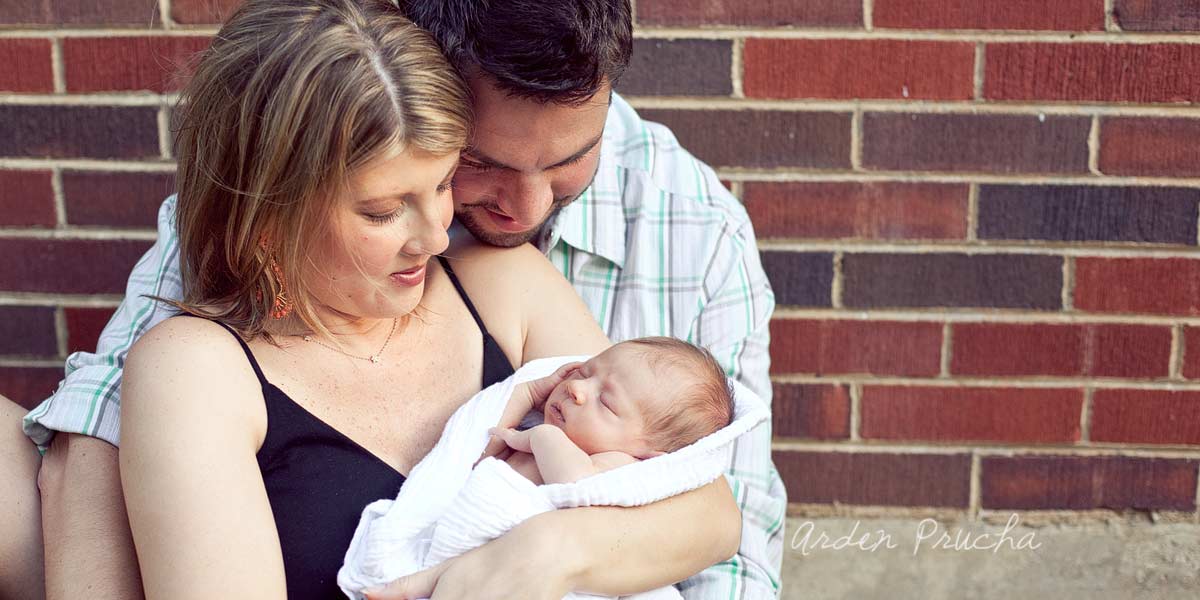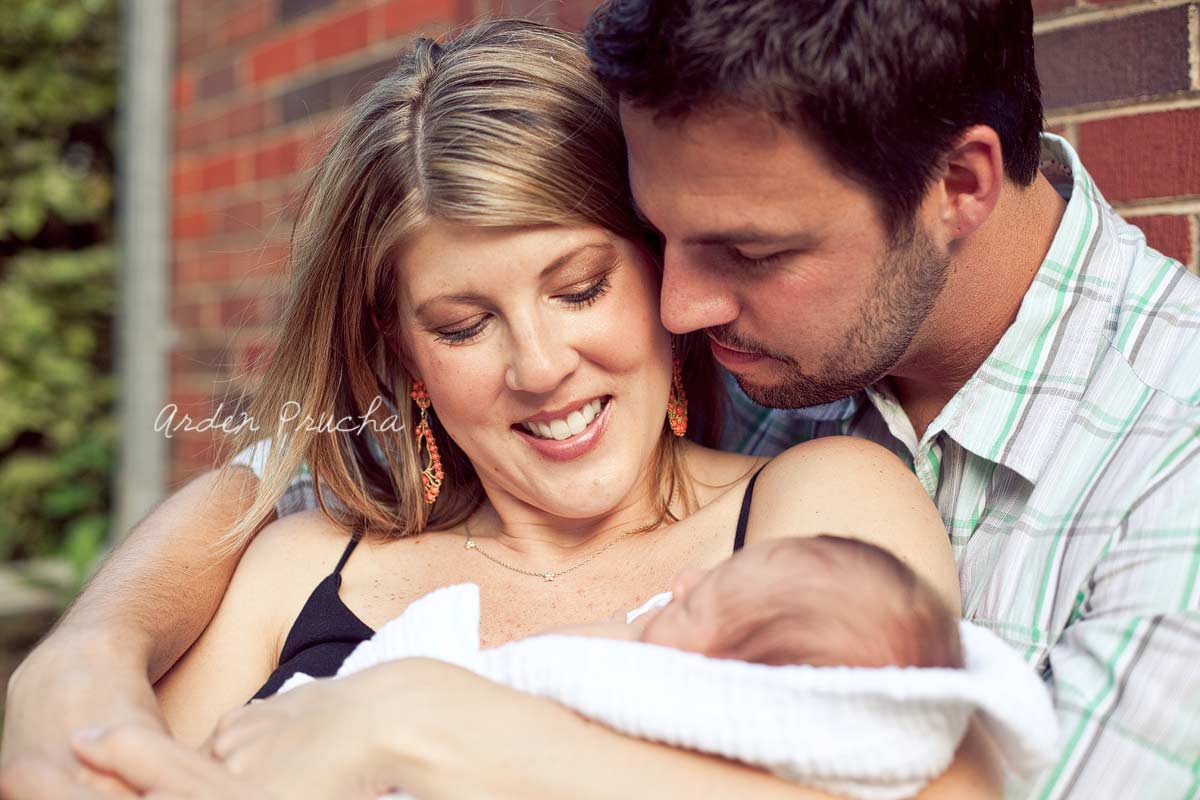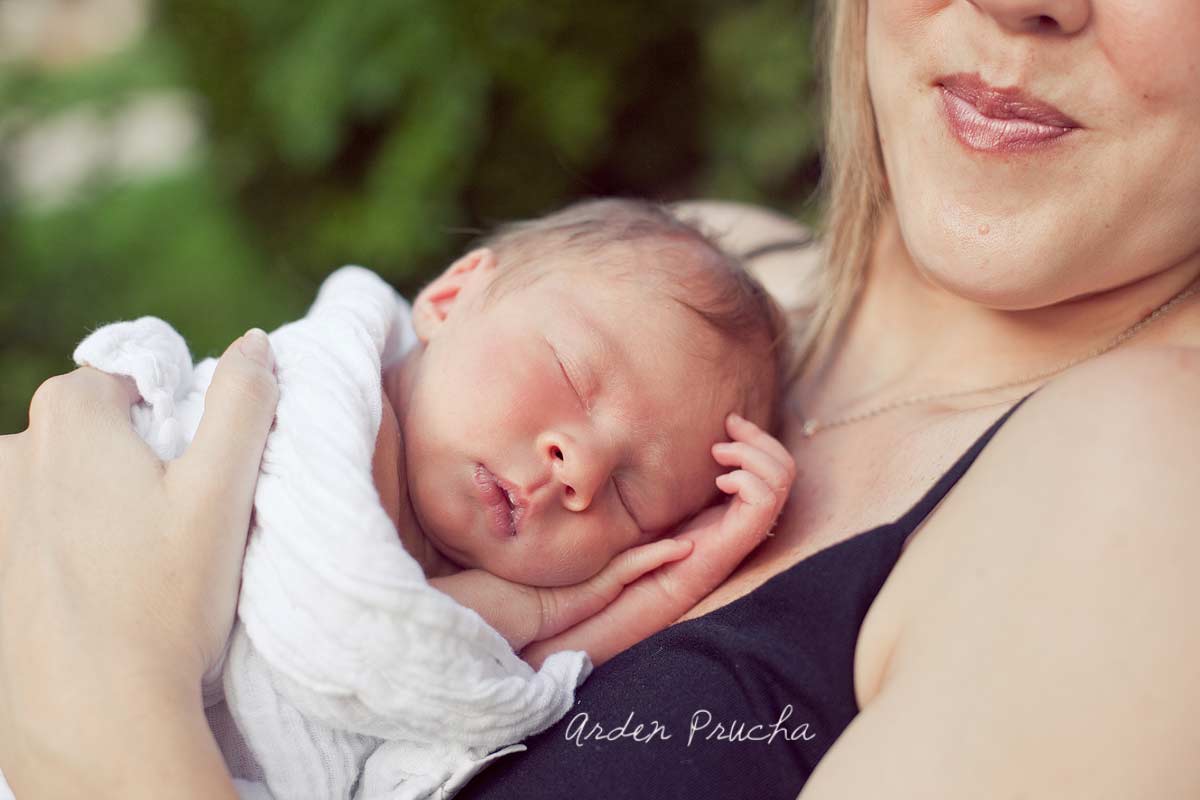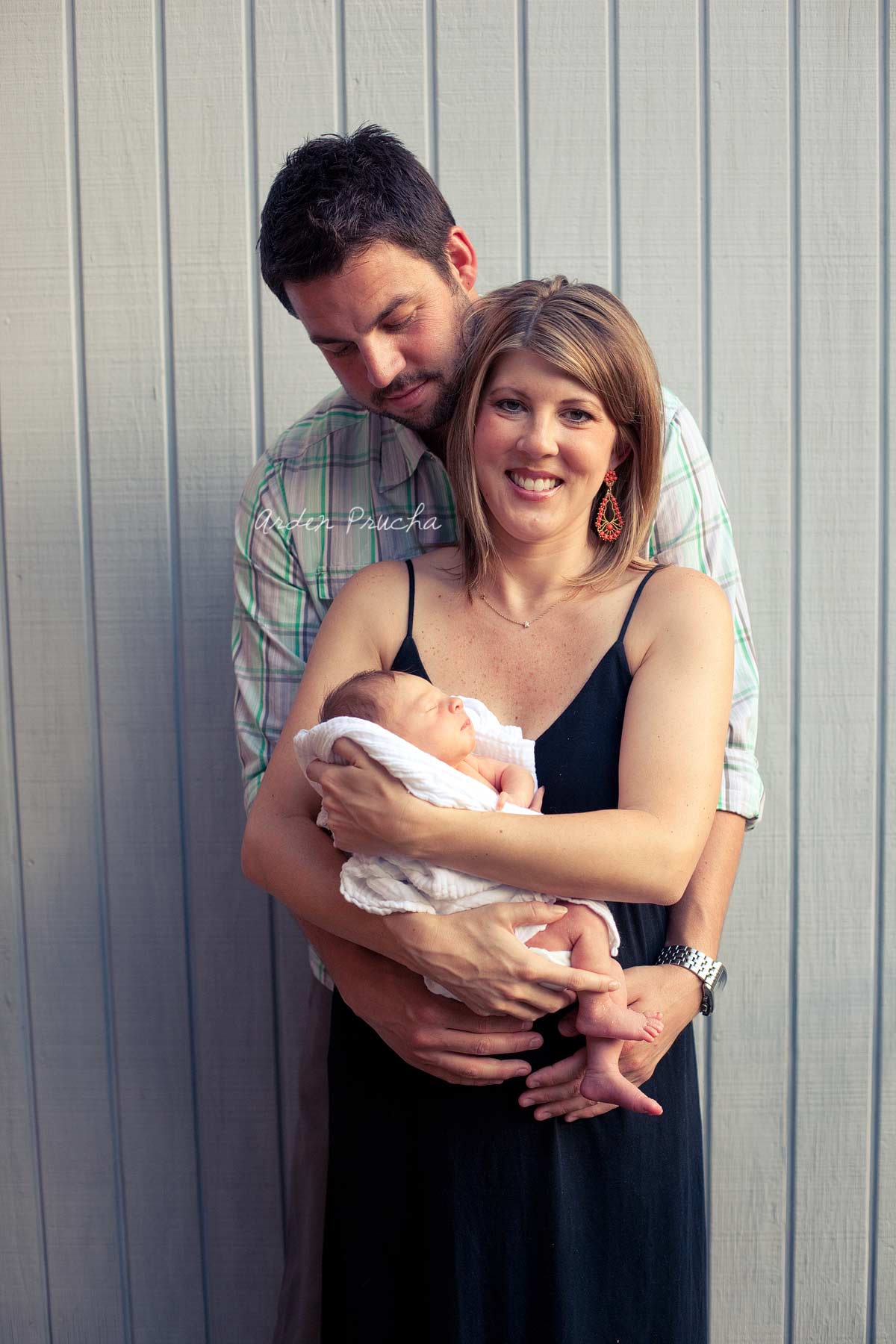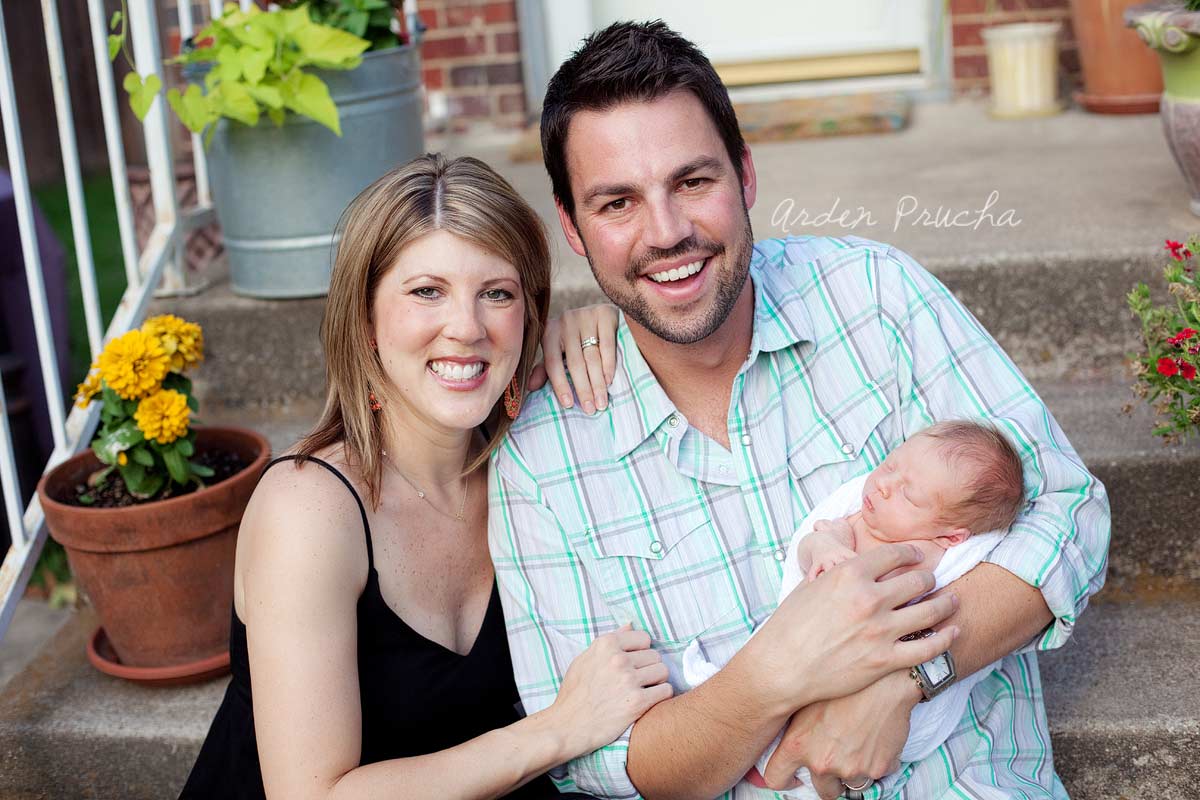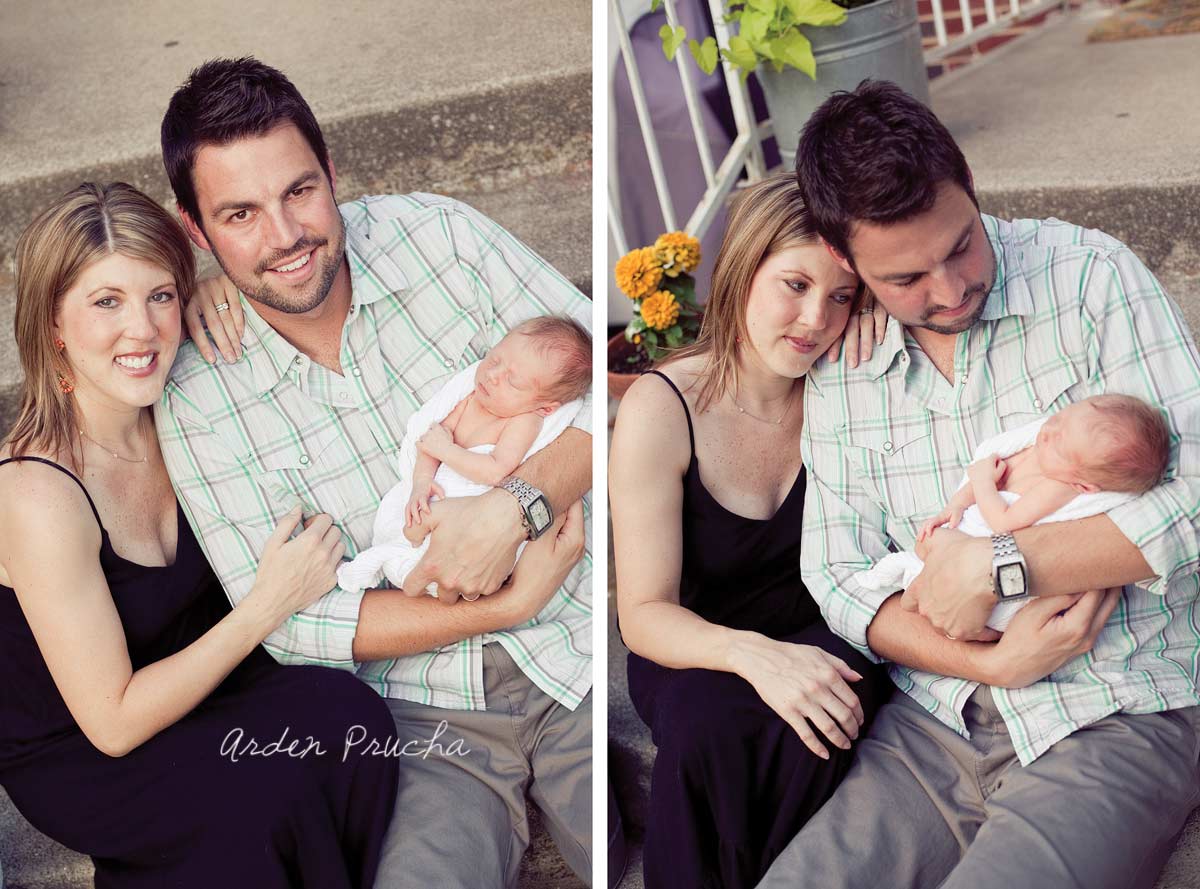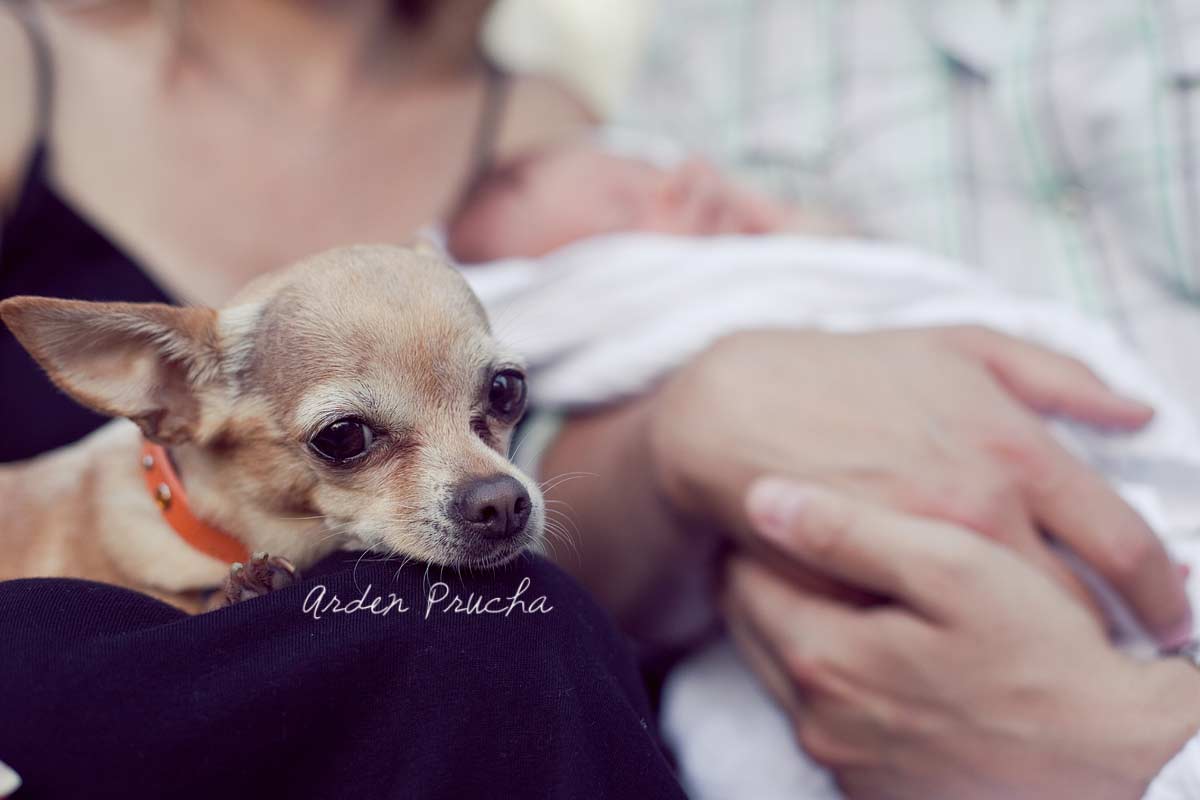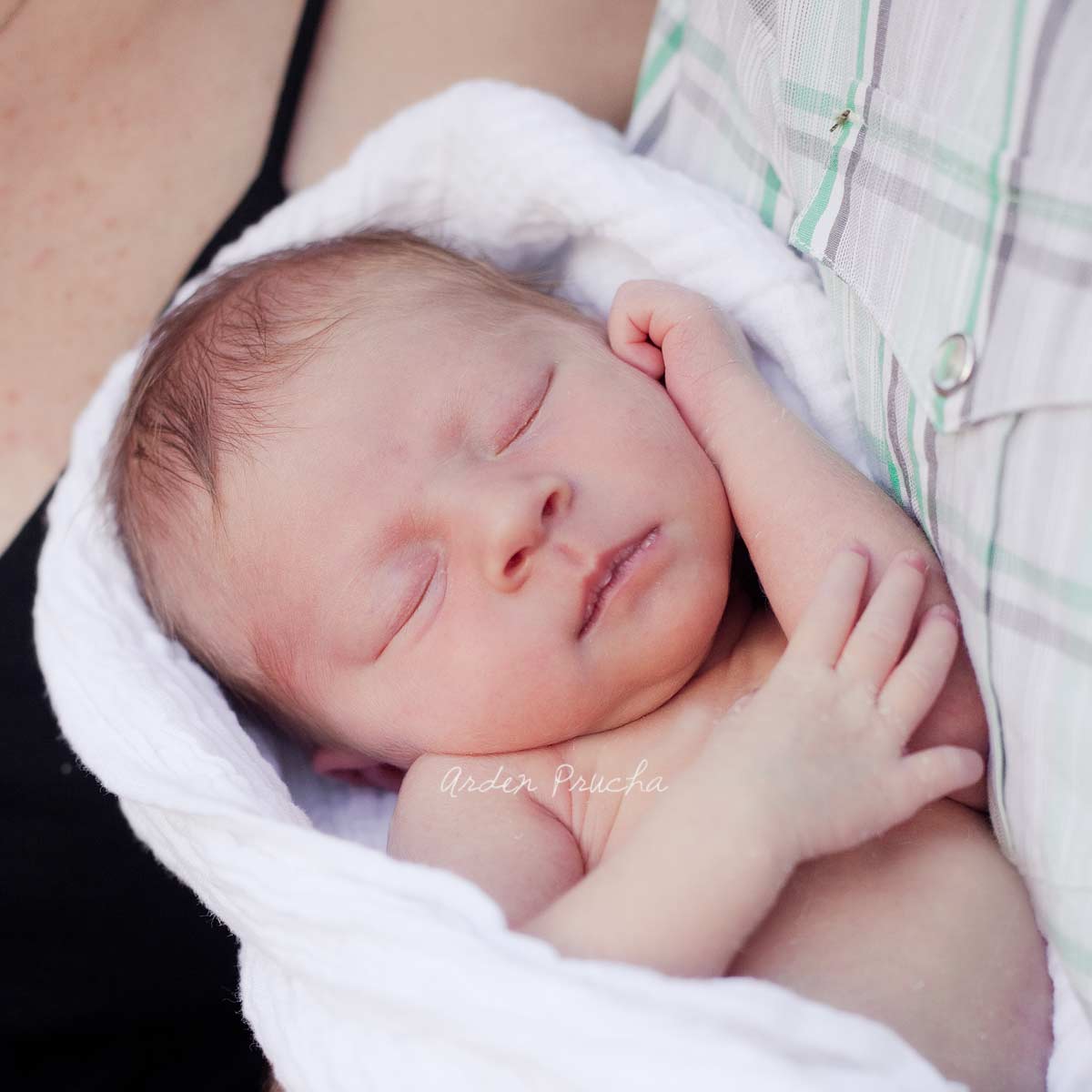 And now the WHOLE crew.  Congrats Jennifer and Bruce – for a perfect, healthy, and sweet Baby Finley.