Pierson was picked up by his Dad on Monday and I desperately needed to do some yoga.
I took Parx and Violet (my niece) to the gym with me.
After a nice workout, I figured it was time to give our bodies some much needed:
SUGAR!
What better way to consume sugar, than to head to the lovely and local CUPCAKE SHOP!!!
I had to photograph these cute and tasty things…
and while I was…
Parx decided she was ready to grab one AND SHARE!
I love cupcakes.  They're small, their sweet, their buttery and they fulfill my small sweet tooth!
(I have to say when Paul arrived home he said, "What made you want to go and get cupcakes?"  
A simple reply of:
"I am pregnant, do I need any other explanation?" came out of this girl's mouth – with big bellied pride)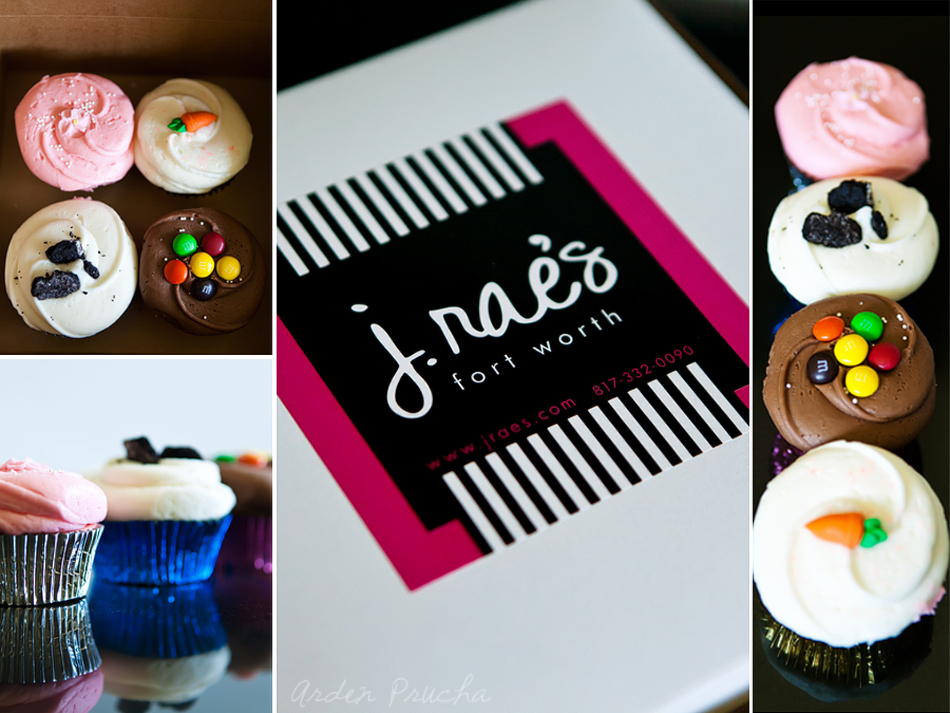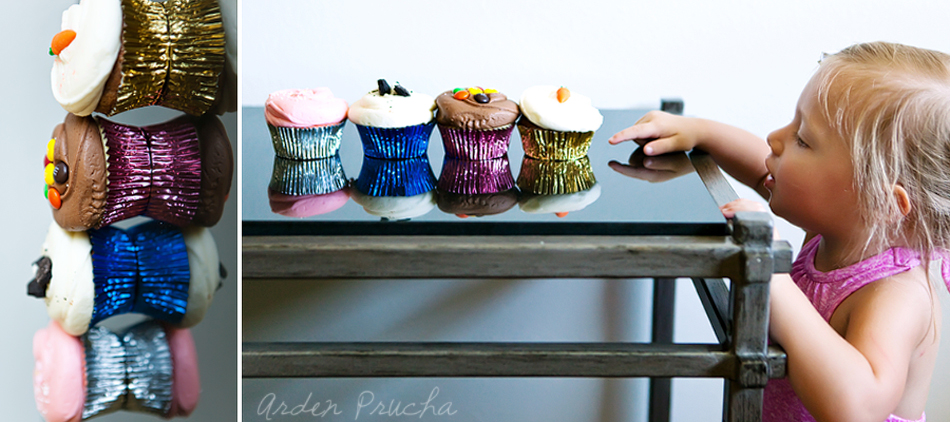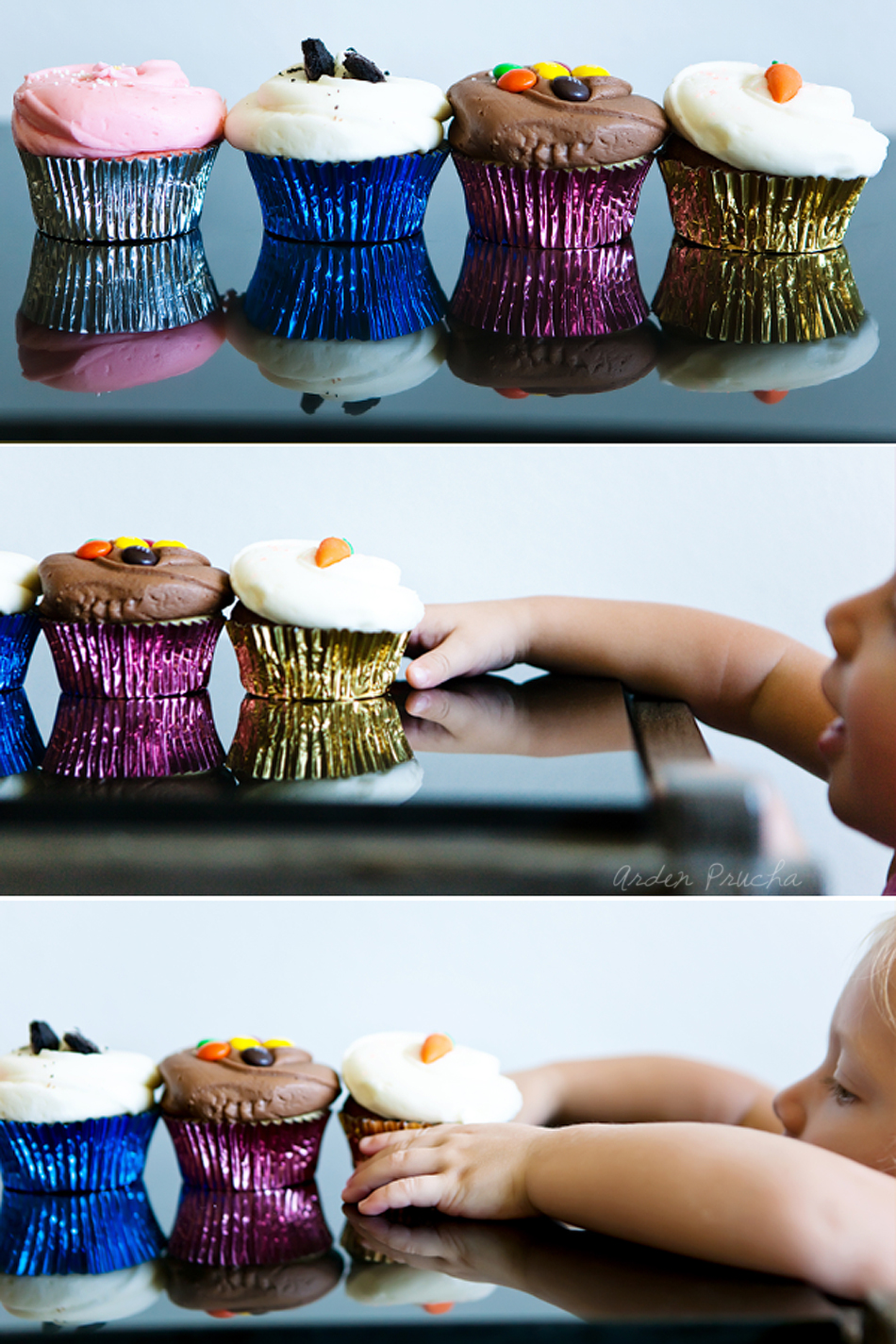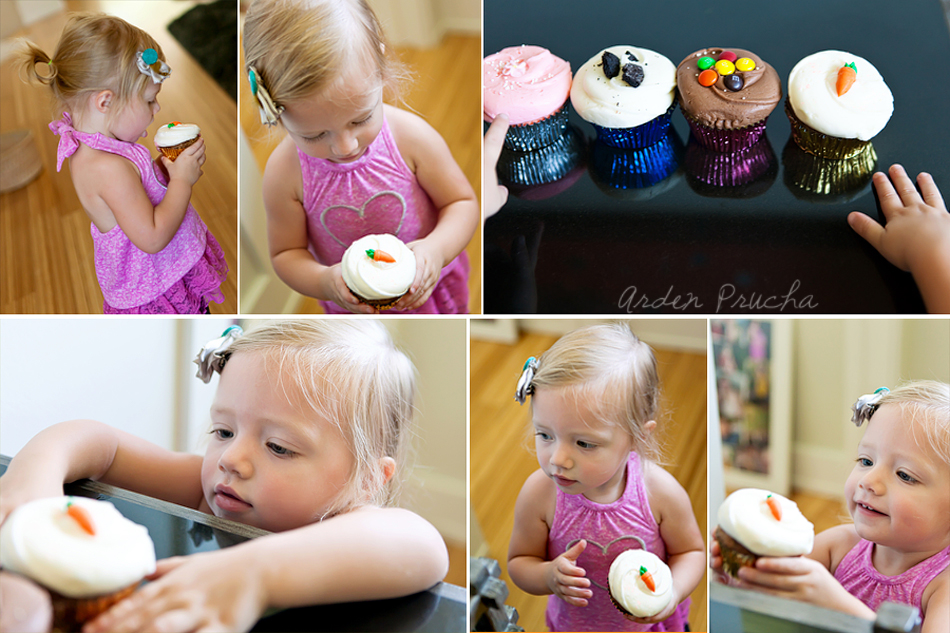 Oh those eyes…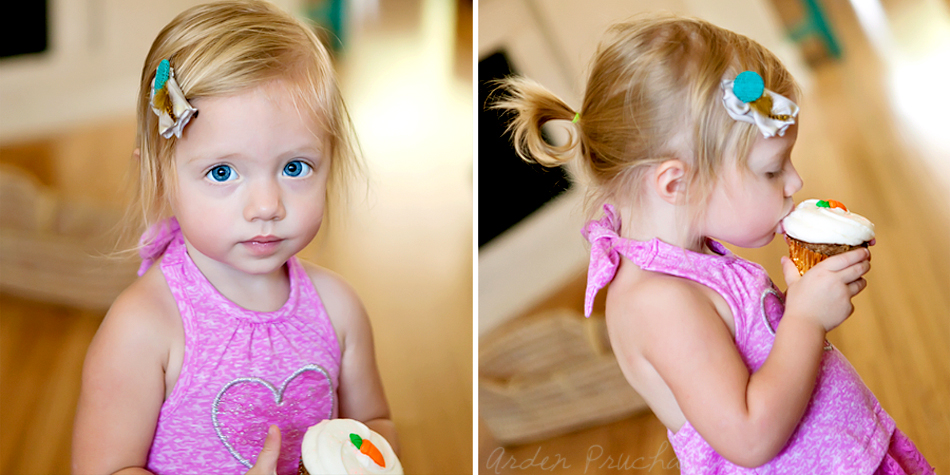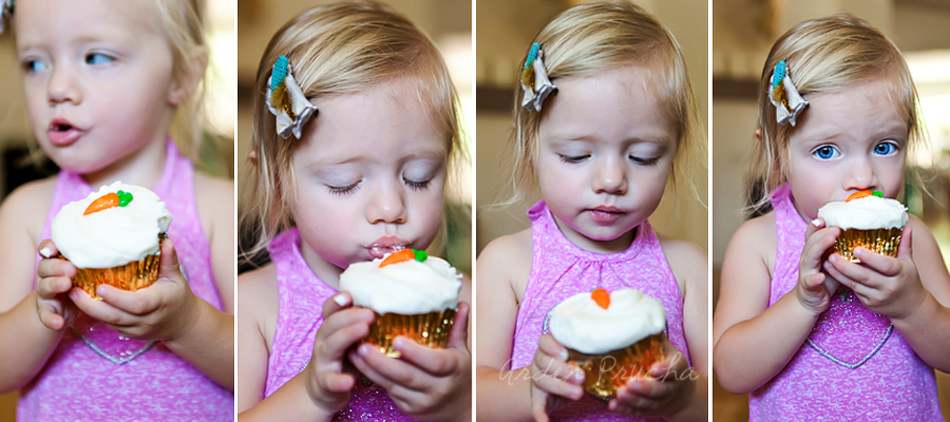 Little Violet was being so patient as I let Parx explore the cupcake.
She probably wanted to scream:
Auntie Arden, I WANT ONE!!!
However, she waited patiently… and Parx shared.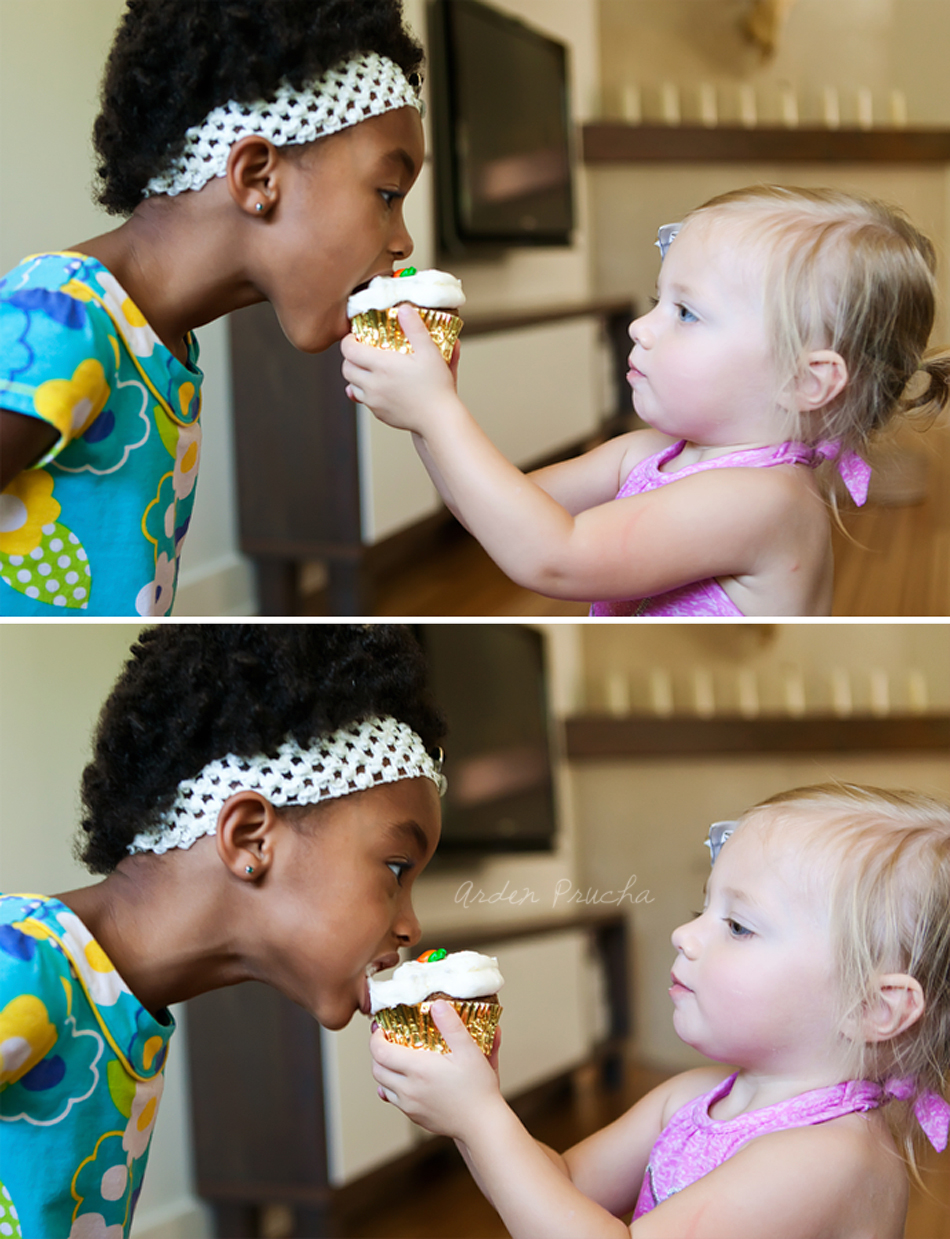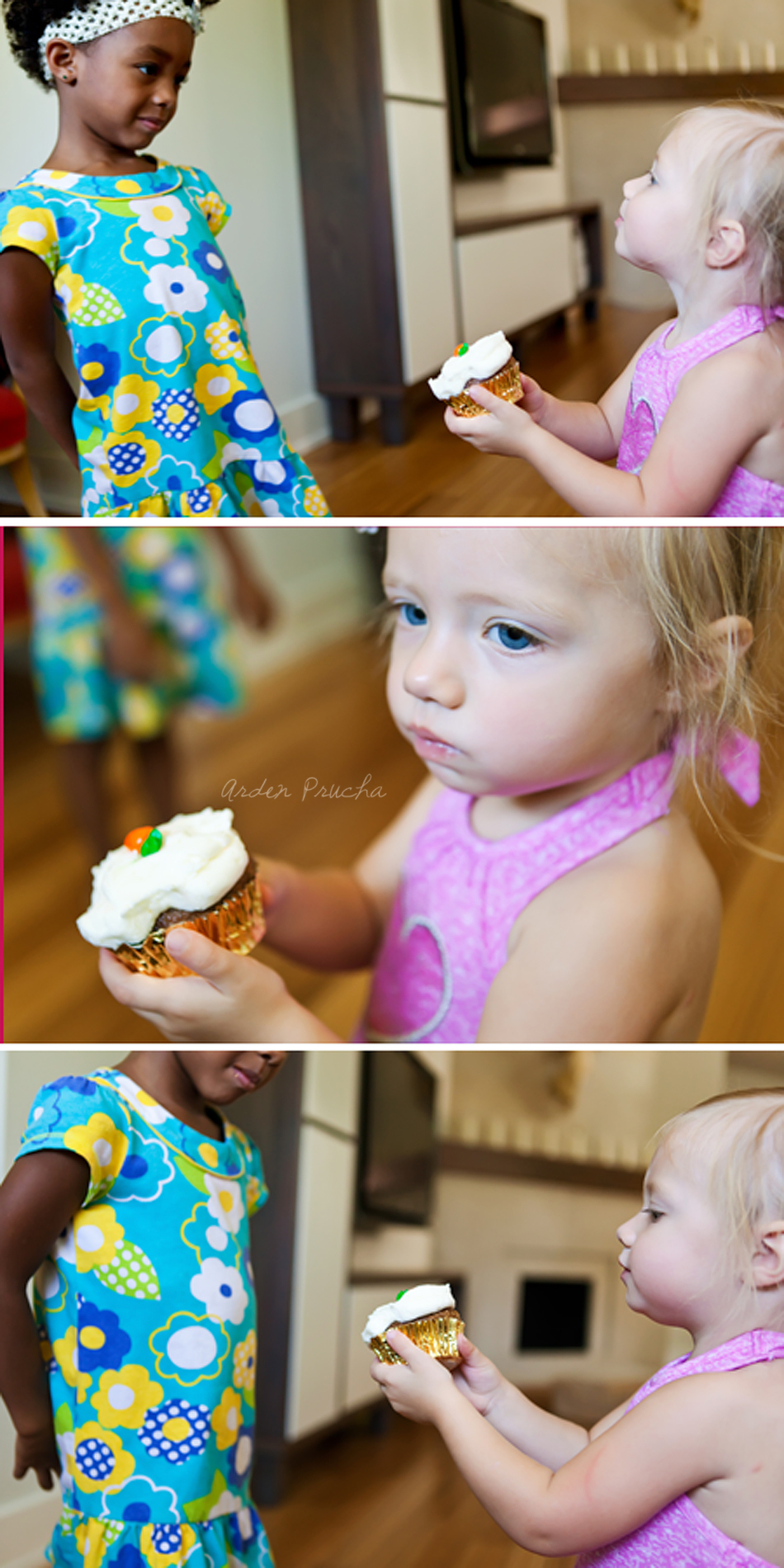 Now… she wanted to share with Mommy

Don't mind if I do.
.love.