Just a shout out to the soon to be Mr. and Mrs. Ryan Torres… Paul and I are heading out to Jamaica to photograph their intimate tropical wedding!   We will return on Sunday night during the Super Bowl.  I cannot even tell you how upset Paul is over the fact that we are traveling the night of the Saints' FIRST Super Bowl.  Thank goodness for our DVR!
I am ending this post with some sweet shots of our Little Miss P(arker) whom is already 3 months.  Wow how time flies.  Most of these are black and white for the timeless and classic look.  These towel photos were taken in my bathroom with beautiful light provided by my sky light.  See how Parx' eyes are nice and bright?
I used my 50mm on 1.4 aperture… notice the lovely half blurred half textured towel.  The ISO set on 500 with shutter speed around 1/100. Learning camera settings is the best thing you can do as a photographer.  I learned most of what I know by second shooting for Heather Essian.  I am not good at reading books, watching tutorials, etc.  Hands on is my learning style and always has been.  I'm still learn something new about my gear everyday.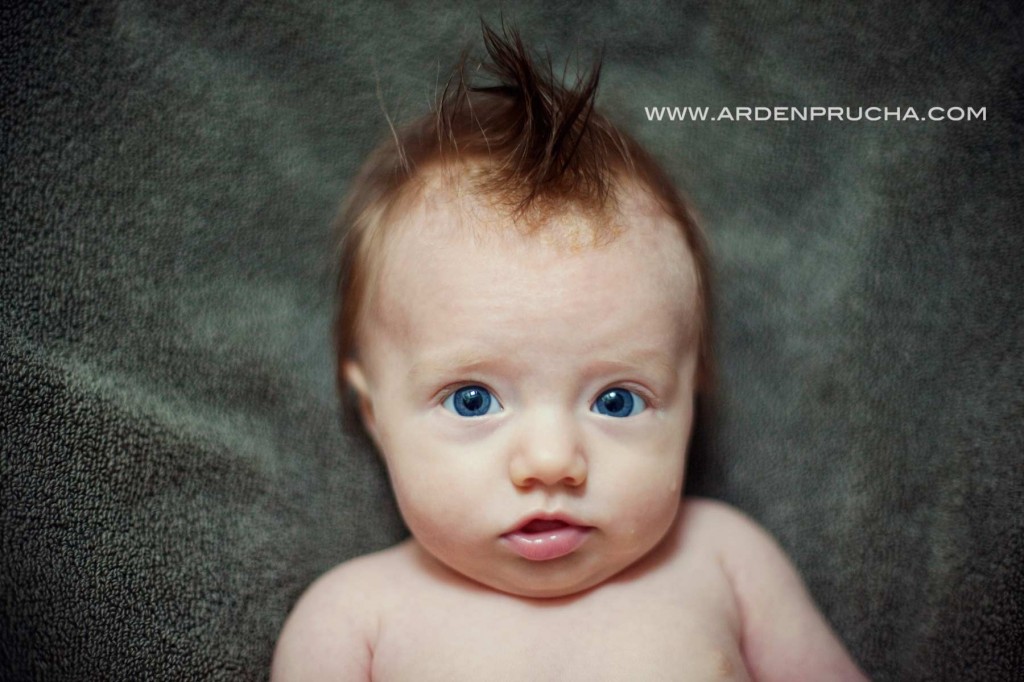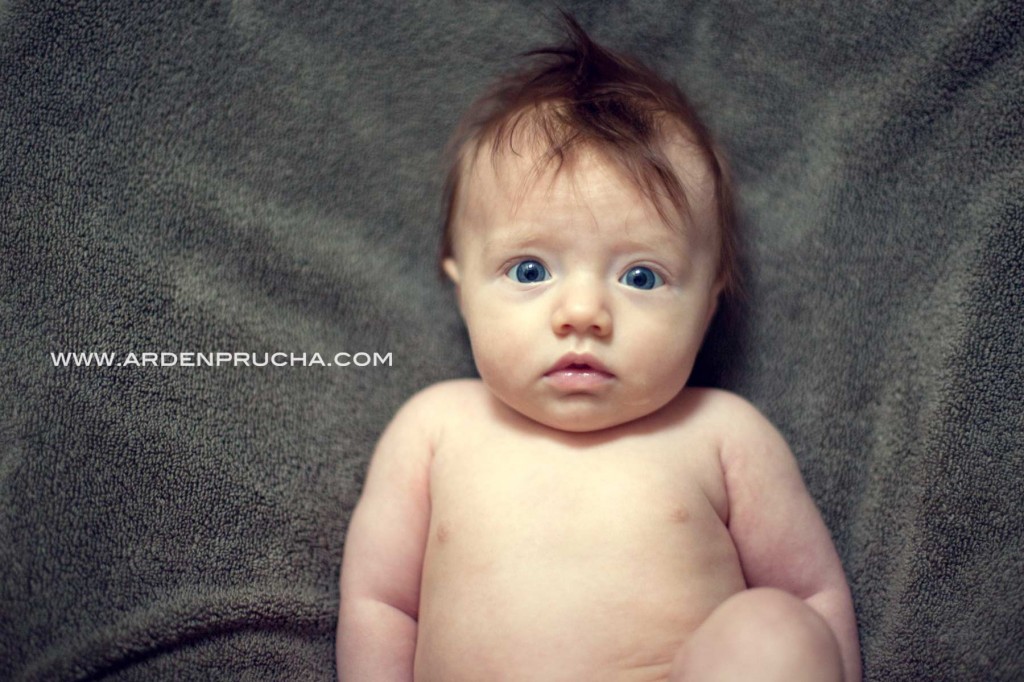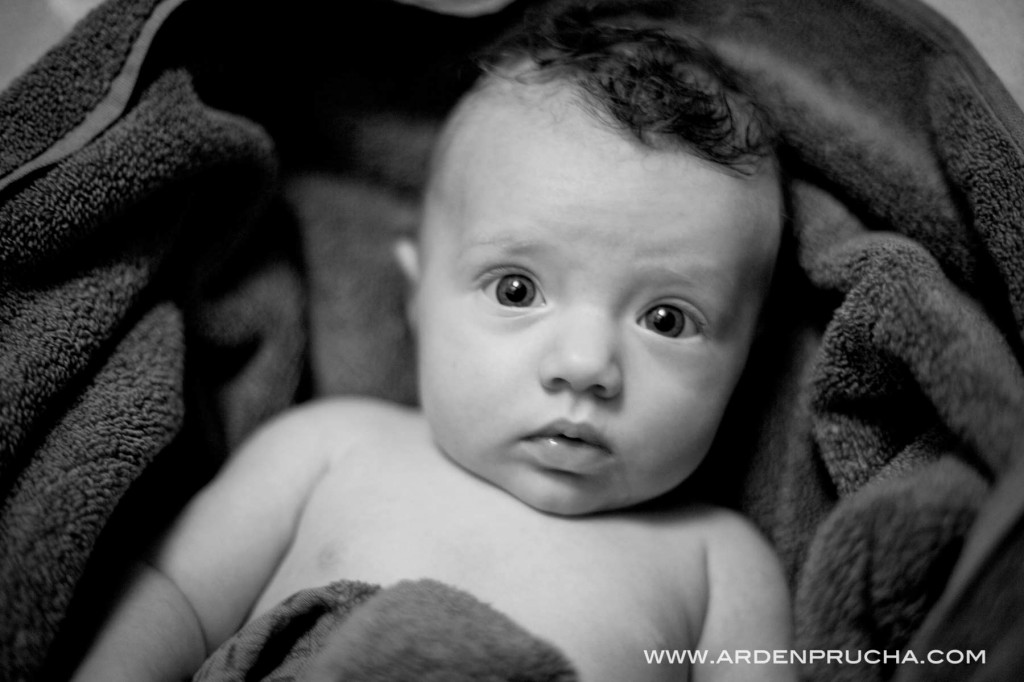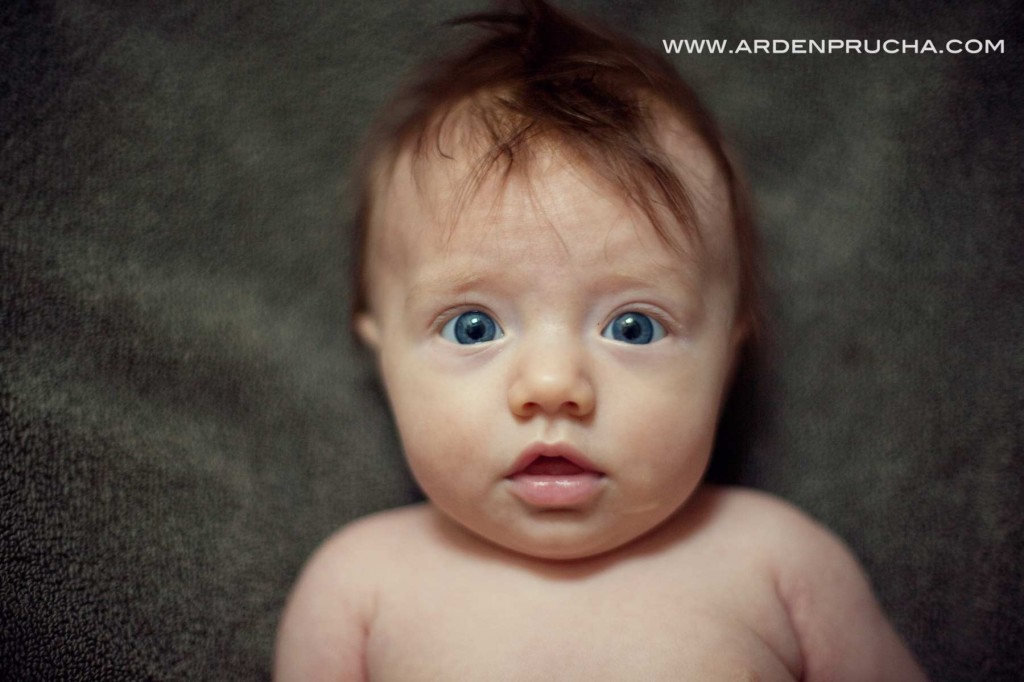 Now for these photos I had to bump up the ISO to 1000.  The higher the ISO the more grain/noise that will appear in the photo.  The shutter speed was 1/60 which can show some movement or blur, but most of them turned out well.
This image below is my favorite.