I had YET to ever capture the well known image of baby on hands.
Well, luckily for me these parents were bound and determined along WITH ME to get their sweet boy doing the pose that we LOVE!
It is NOT easy in the slightest and I only took TWO shots of little P in this pose.
TWO shots!  Not to mention TWO SHOTS with Dad's hand holding his head up.
Have no fear, for photo-shop editing skills can salvage and save this adorable set up.
First I started with making sure this hat looked good with the backdrop choice; a cream rosette blanket.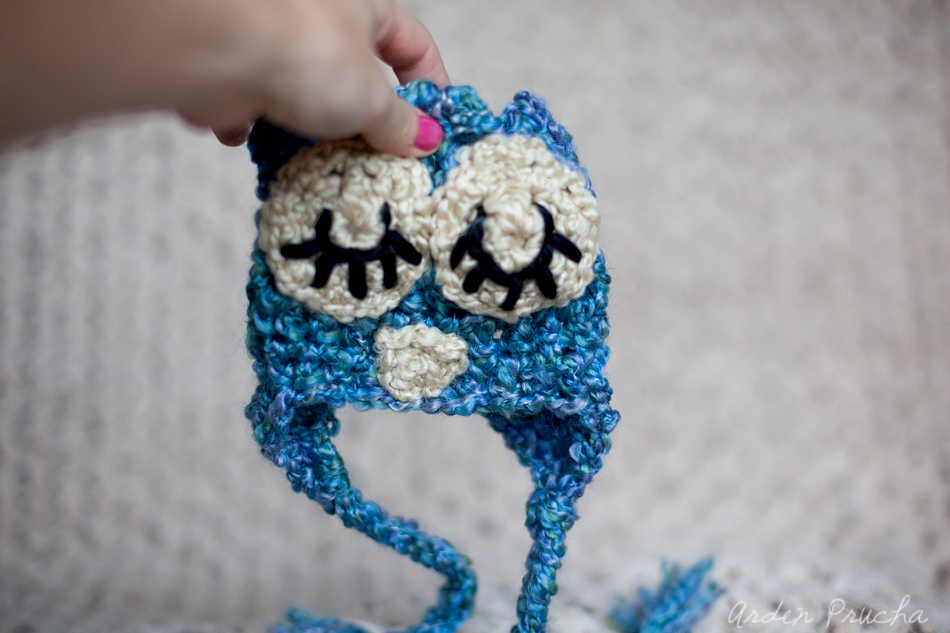 Then we placed P with is bum down and legs up.
Slowly we brought his elbows between his feet and I pulled his hands out and place under his chin.
The trick is holding him securely (without hurting sweet babe) so that we relaxes and doesn't want to 'get out of the pose.'
(notice Mom and Dad's hands holding him so he is comfy and feels somewhat swaddled in – just like the womb!)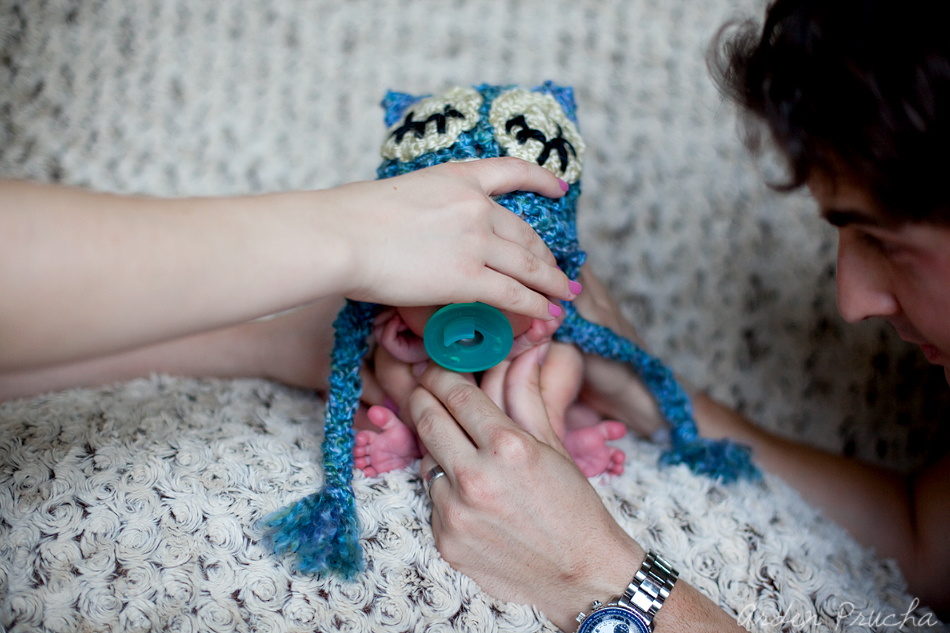 We are getting more freedom with less hands-on and more sleeping baby pose.
Eventually he will (sort of) stay in the position – with a bit of help!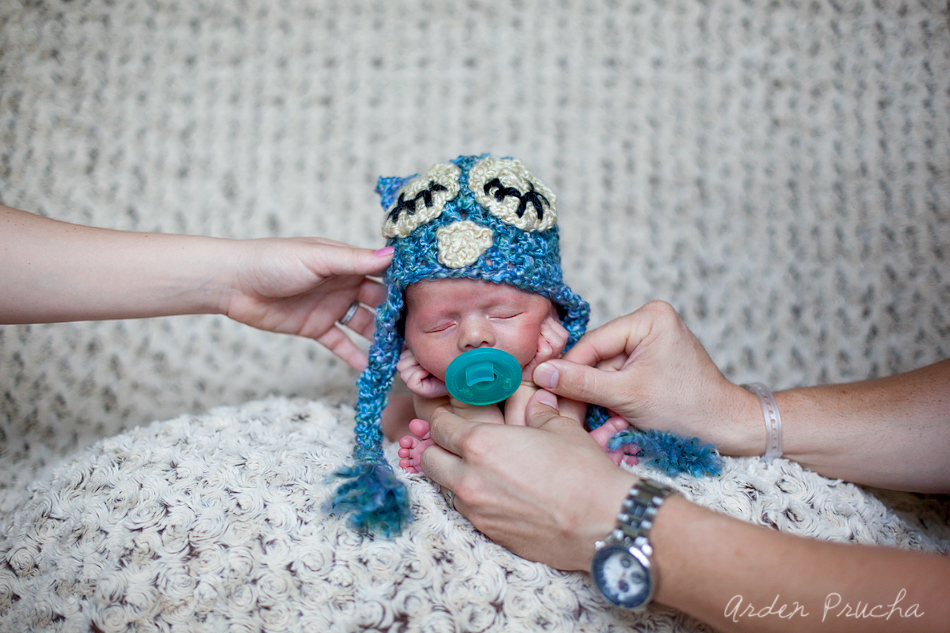 Now I pick BOTH images… for different reasons – intended to layer and mask!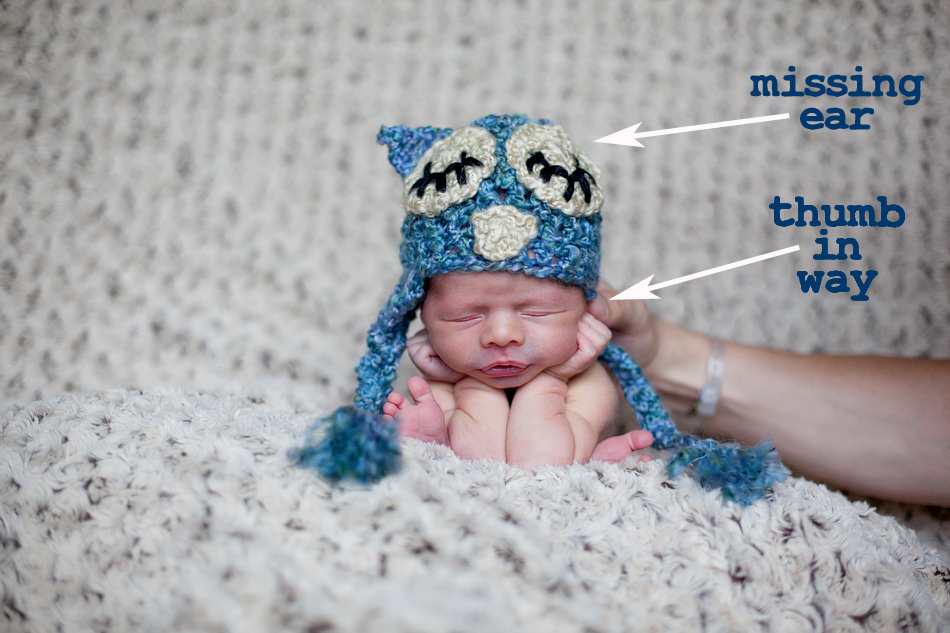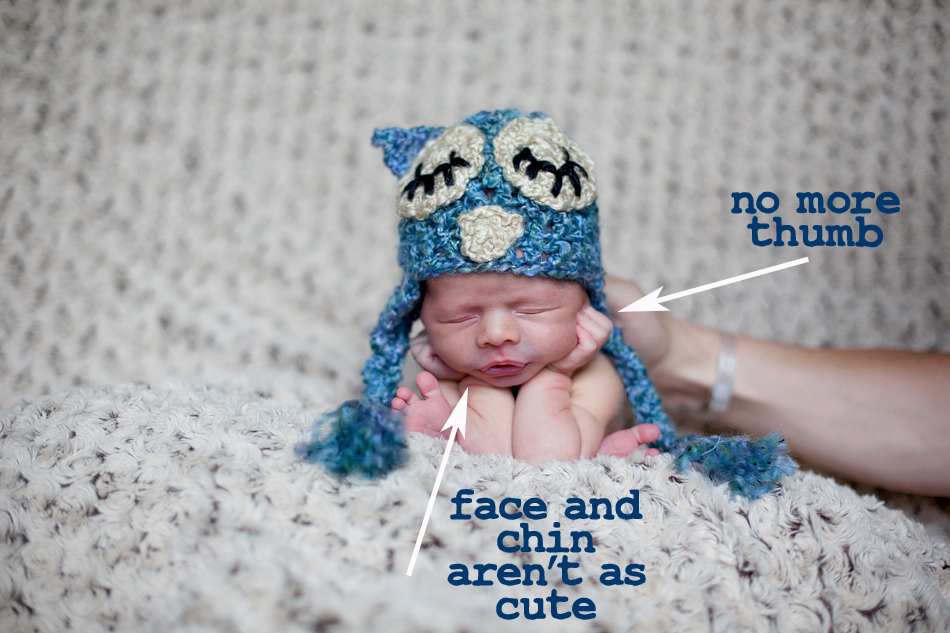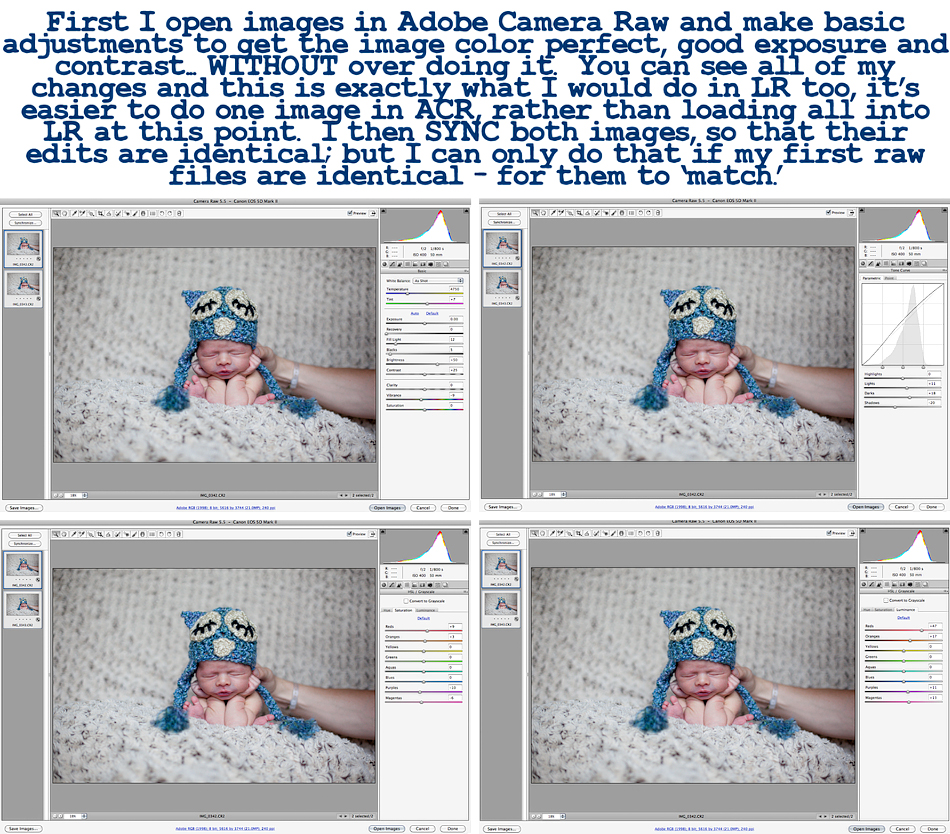 Now for some PS fun!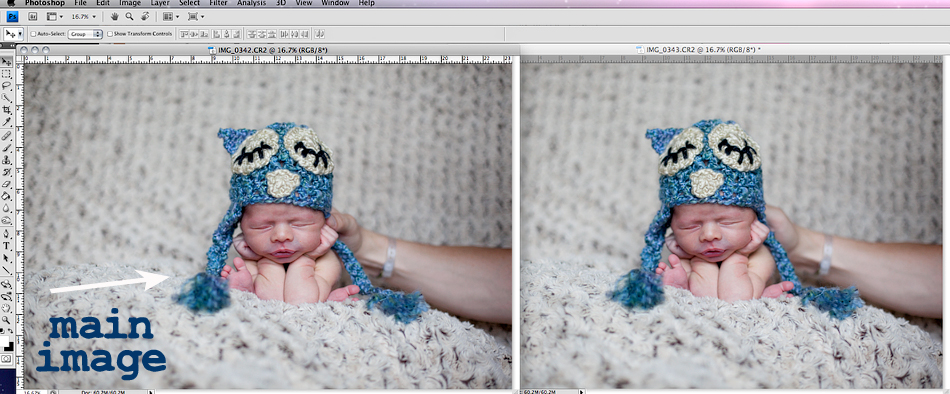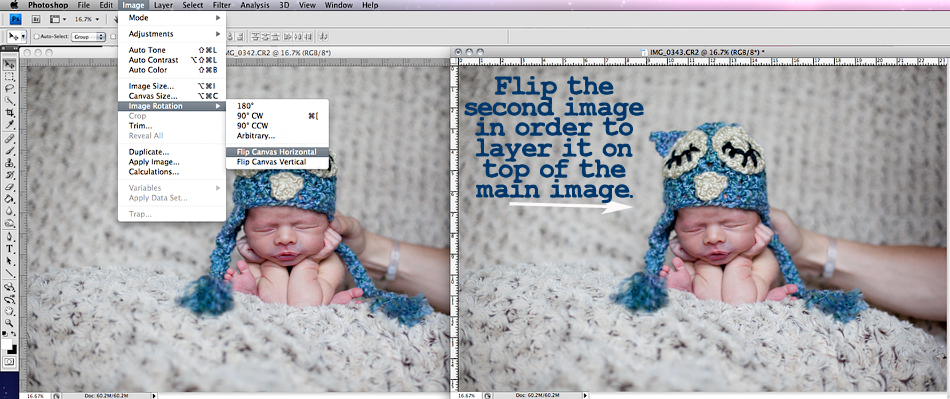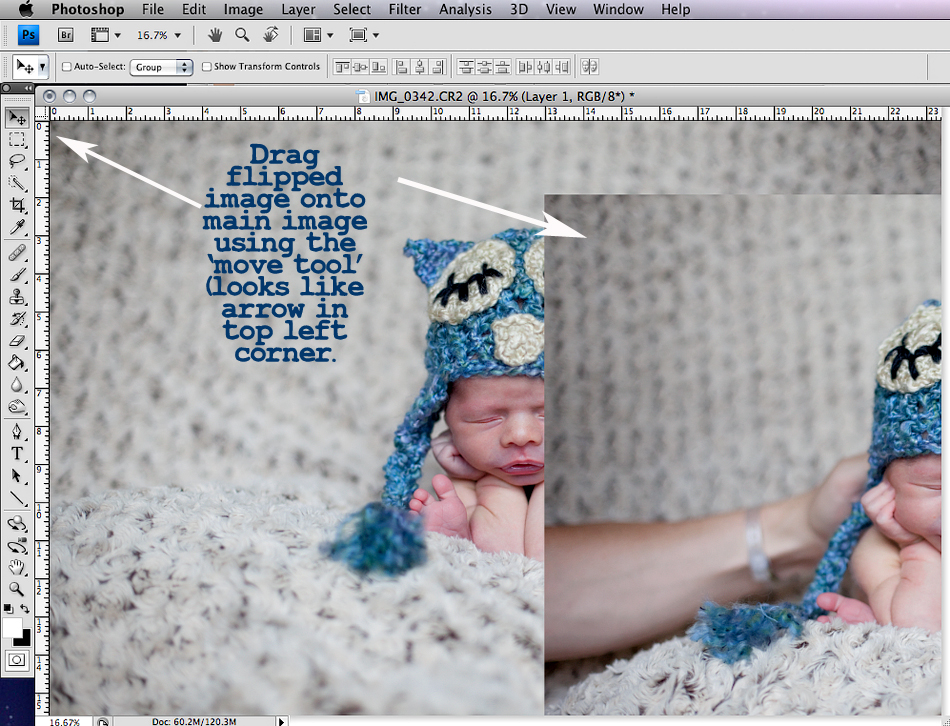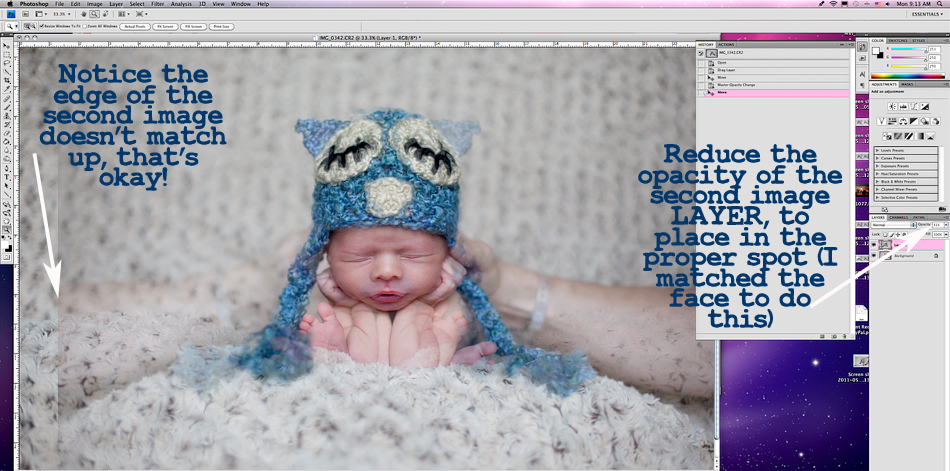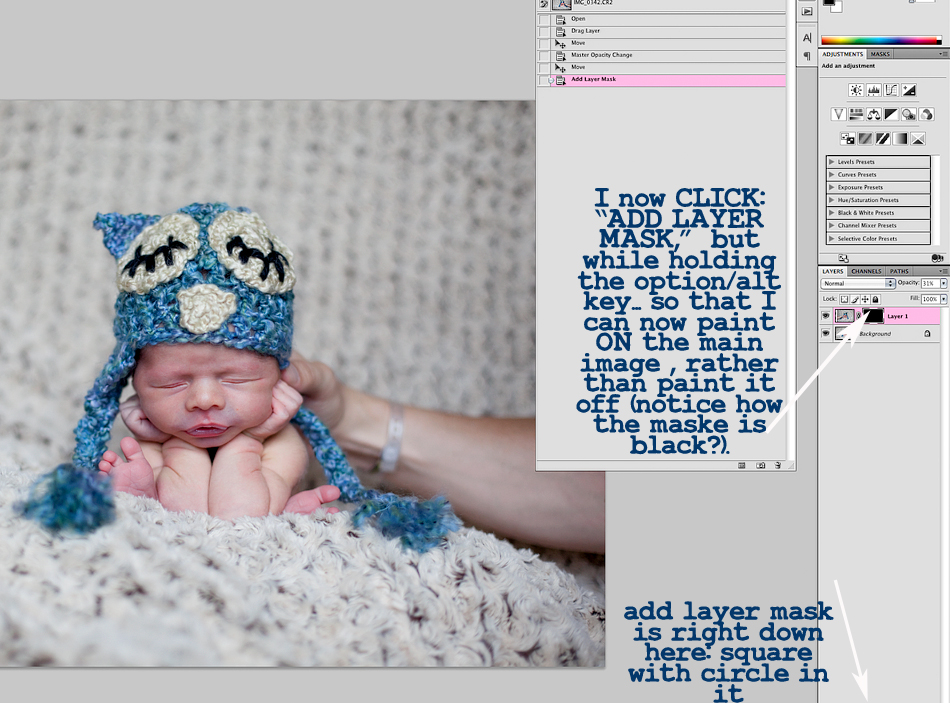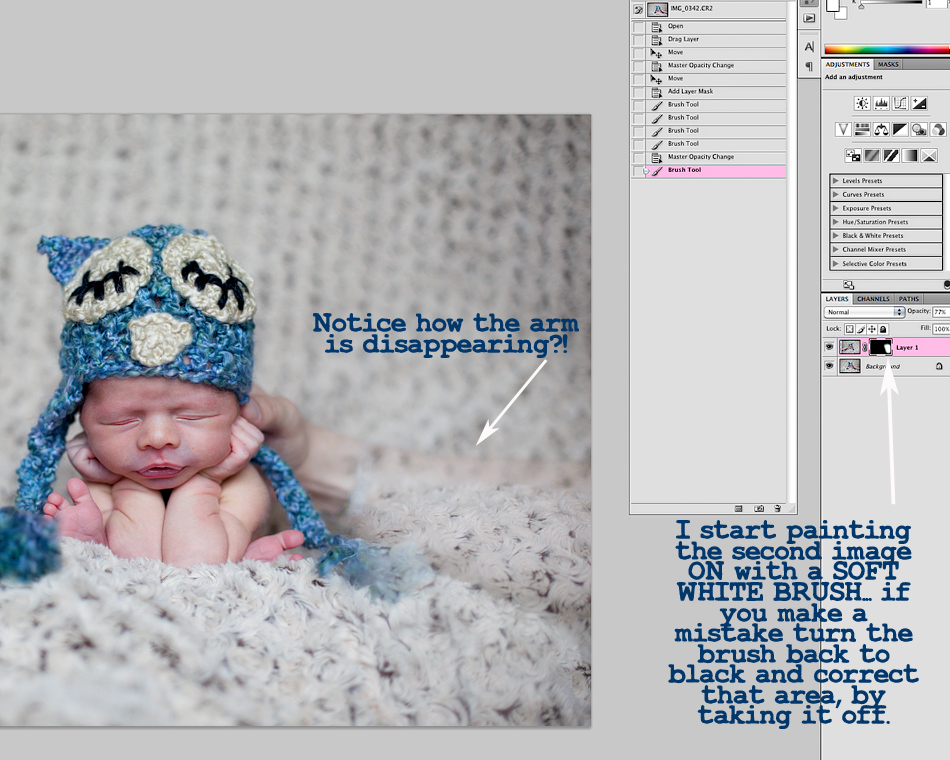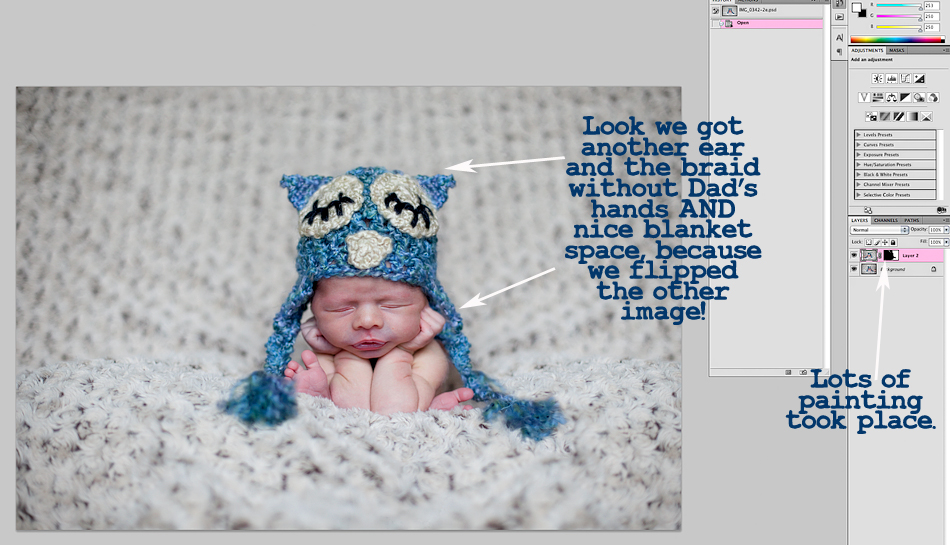 Now look at when I turn the painted layer OFF… see before/after the lovely LAYER MASKING!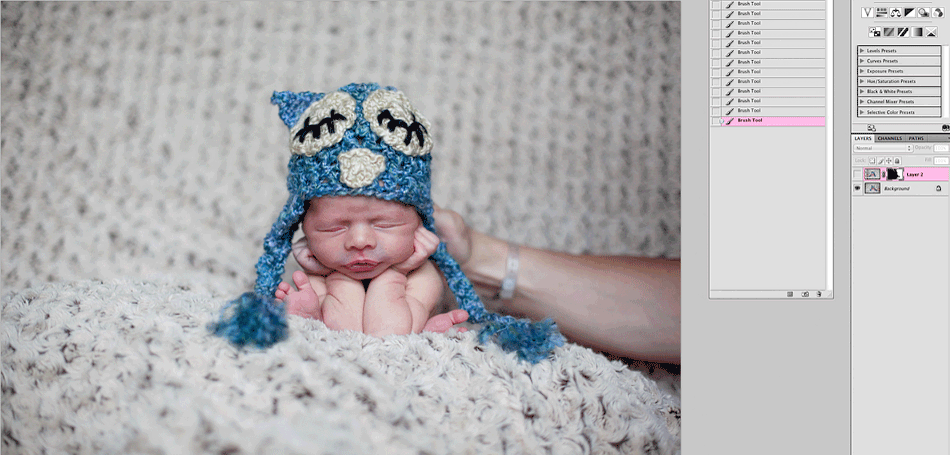 Don't forget to FLATTEN the image!!!
Then I continue to 'fine art edit' to achieve my finalized image.
Here it is in color and black and white!
VOILA… it really seems like it would take a lot of time, but once you do it enough – it's fairly fast.
Hope someone learned something!
Cheers – Arden