I haven't entered I Heart Faces' weekly contests in a while.
I don't know why! Could it have been pregnancy and birhting number THREE!?!

Well, when I saw the 'tickled pink' challenge this week and I knew I had to enter this photo.
You see, I turned 30 a few weeks ago and this lovely left-over balloon was slowly losing helium.
One morning it just magically floated around the kitchen.
Here is sweet Parx – chasing the magic!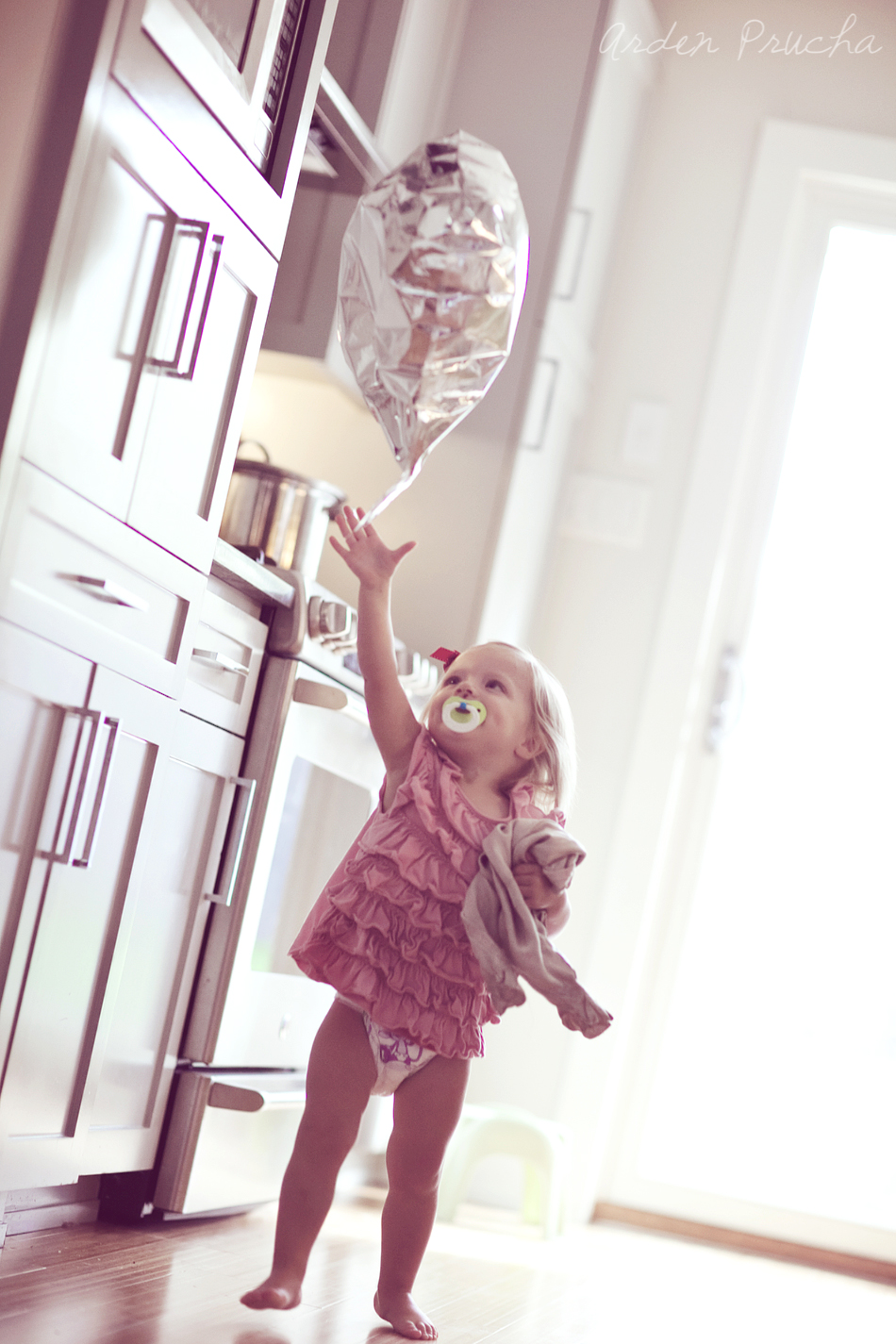 Be sure to check out all of the entries: HERE