I met Becky and Jerry a year and a half ago, when Paul was helping them remodel their home and backyard.
They were a very nice couple, who welcomed us into their home – all FOUR of us. (that means the kiddos)
Awesome with our children, kind, friendly and fun – is the way I would describe Becky and Jerry.
Amongst this building process Jerry was battling cancer.
Paul was very connected to them, because they are such great people.
Not too long after I met them, I received a phone call from Paul saying Jerry had lost his battle.
What a sad time, but within sorrow there is always hope, change and growth.
Nearly a year later Becky informed us that there was going to be a park bench dedication in Tanglewood, complete with a run honoring Jerry.
You see Jerry was into running, biking, golf, having coffee with the same group for 12 years, along with many other activities.
It was absolutely cool to be a part of a day – filled with his closest friends and family celebrating a good man.
I had no idea of the beauty that this day would bring – the art was AMAZING and unlike anything I have ever seen.
Becky had local ceramic artist, Pam Summers, create an art piece that was ALL JERRY!
Everything you see in this piece, has something to do with Jerry – his loves, his personal belongings, his pet, even a true piece of HIM!
What a beautiful morning it was…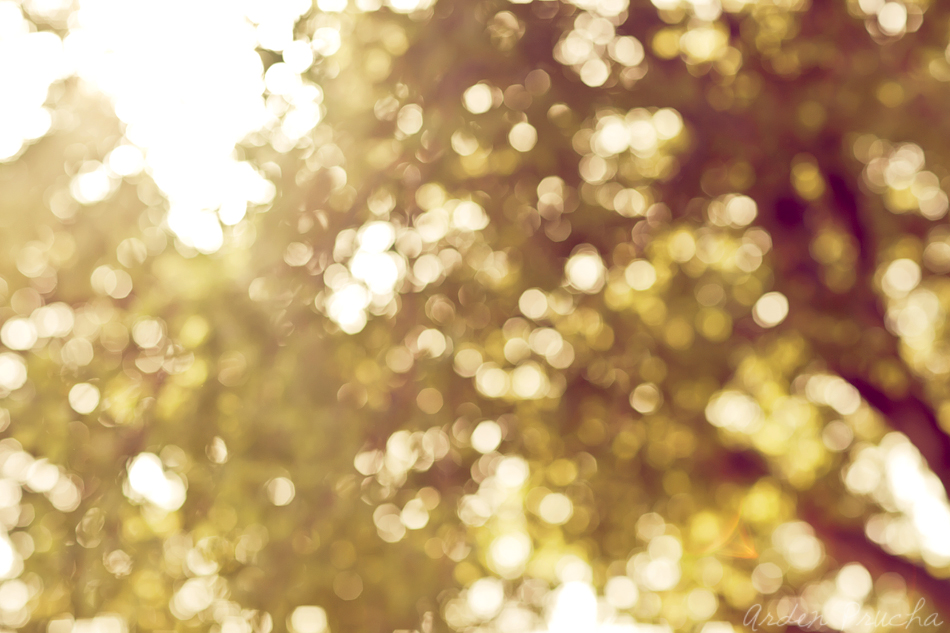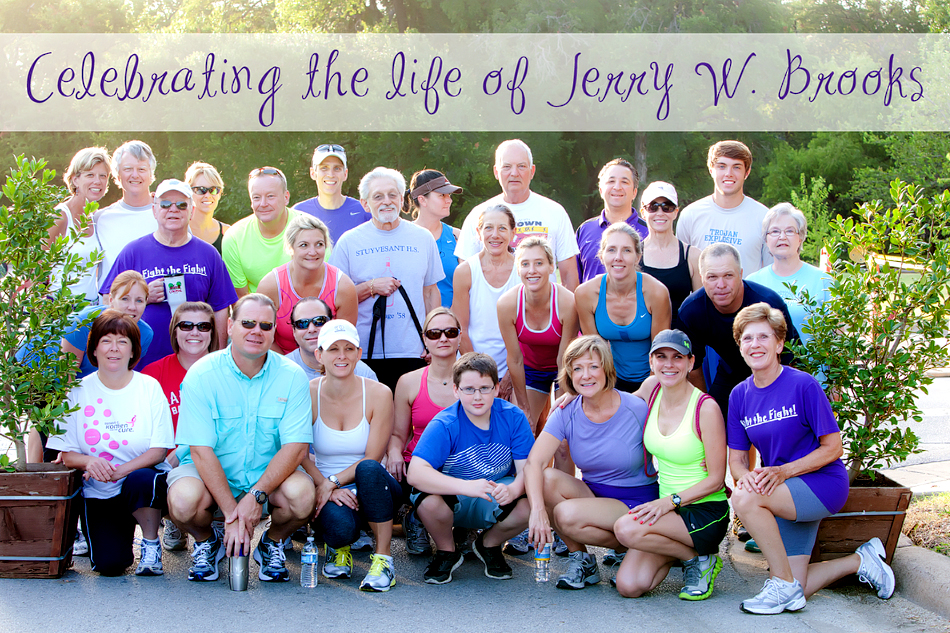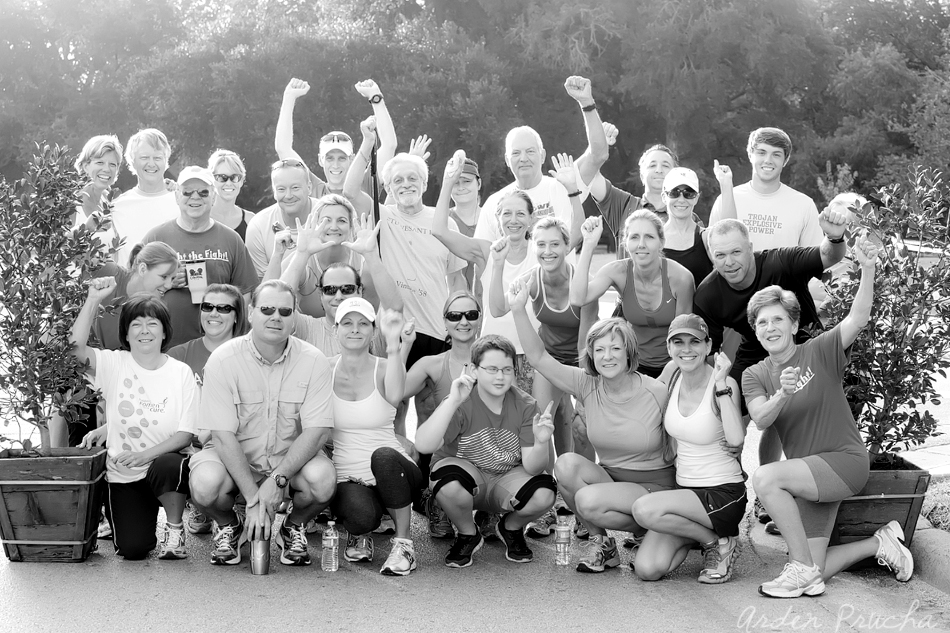 The best part was: The spirit everyone had… 
There was love, faith, happiness and friendship!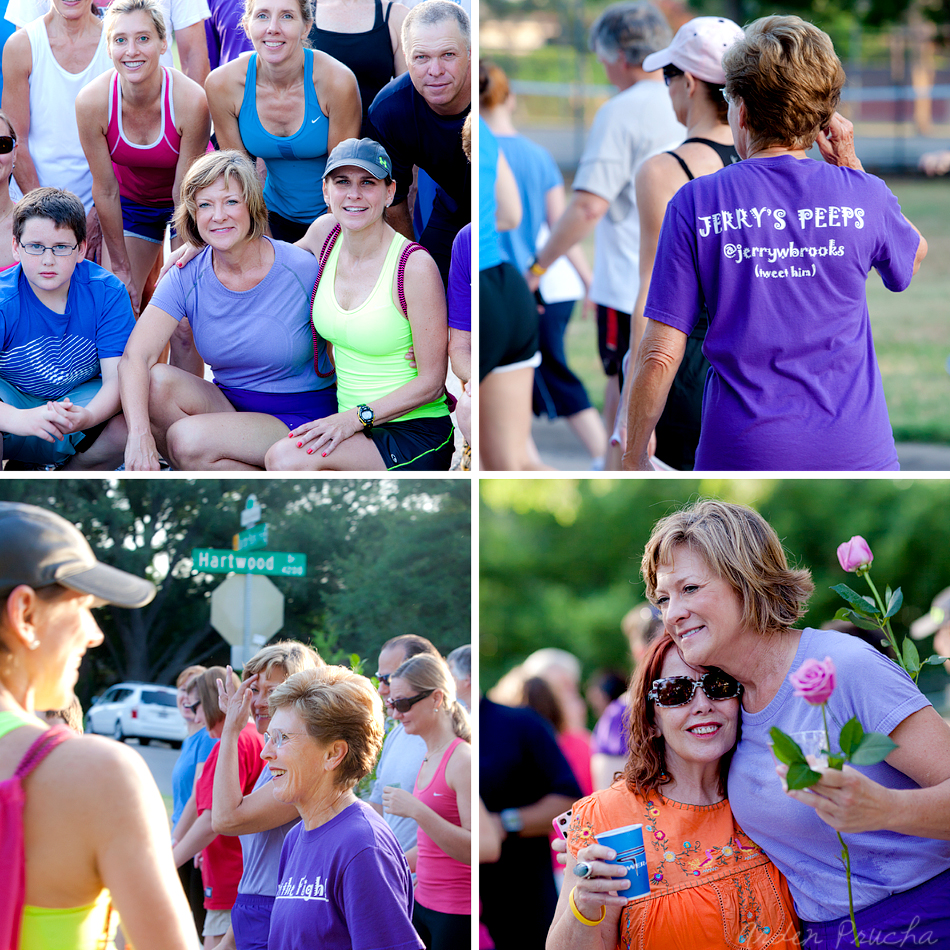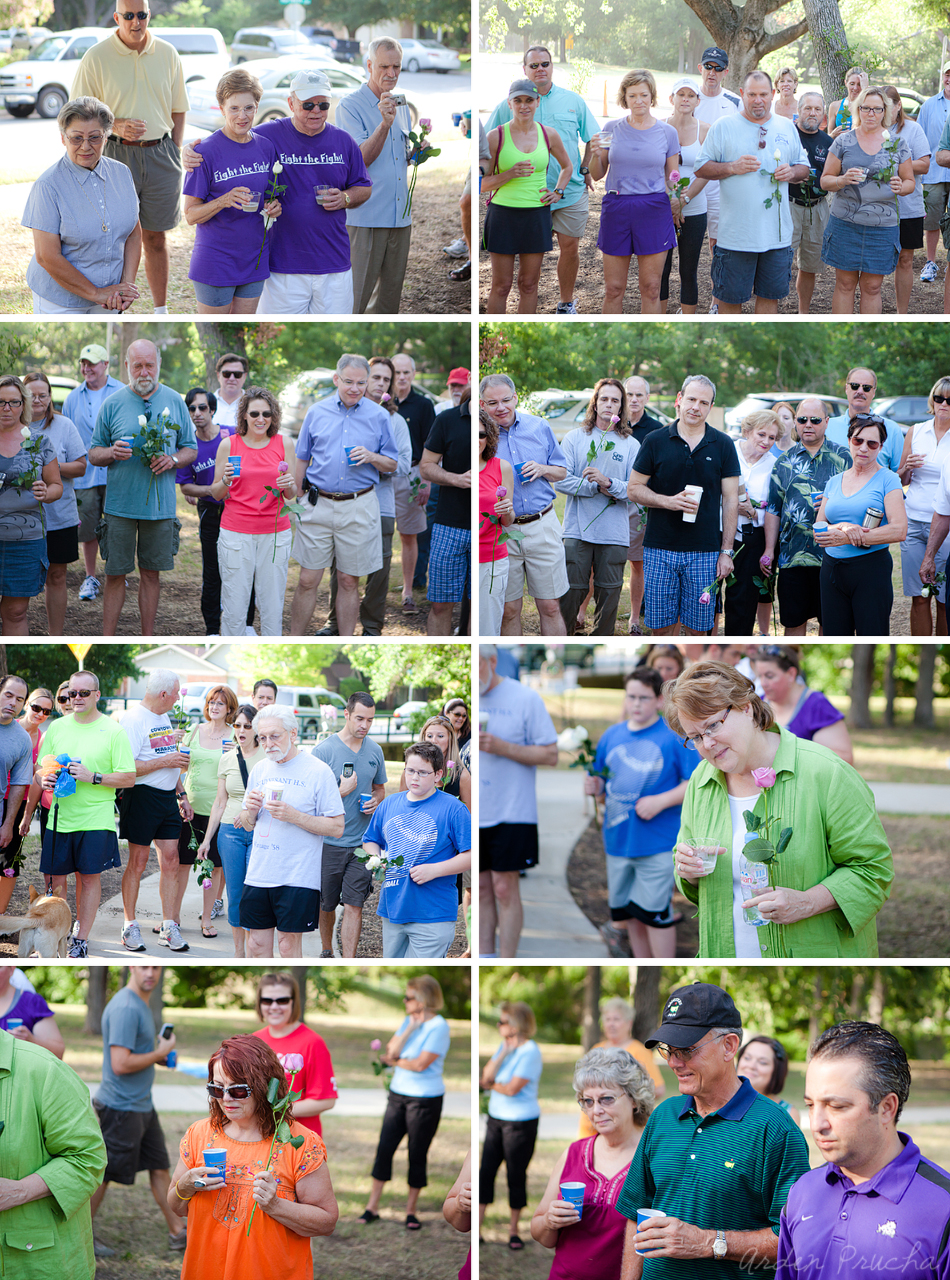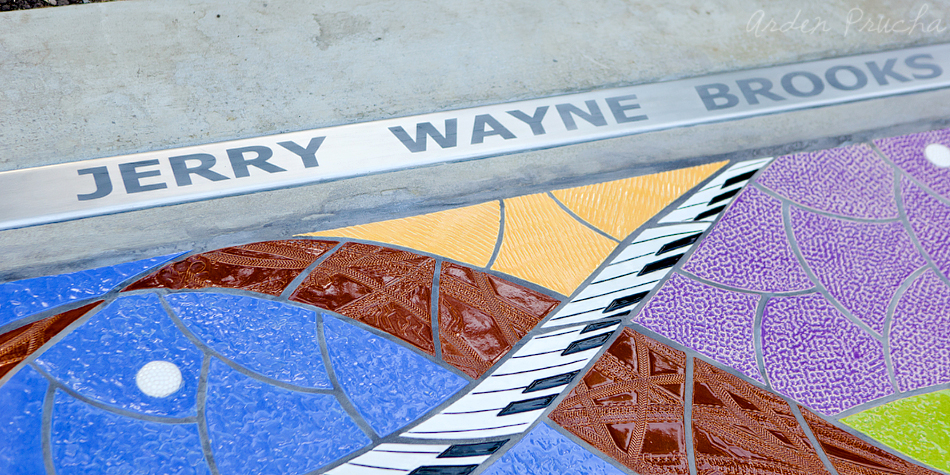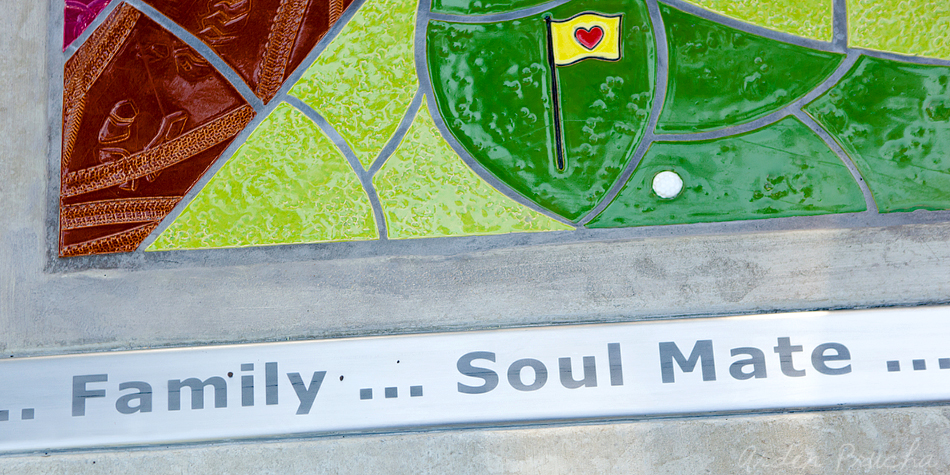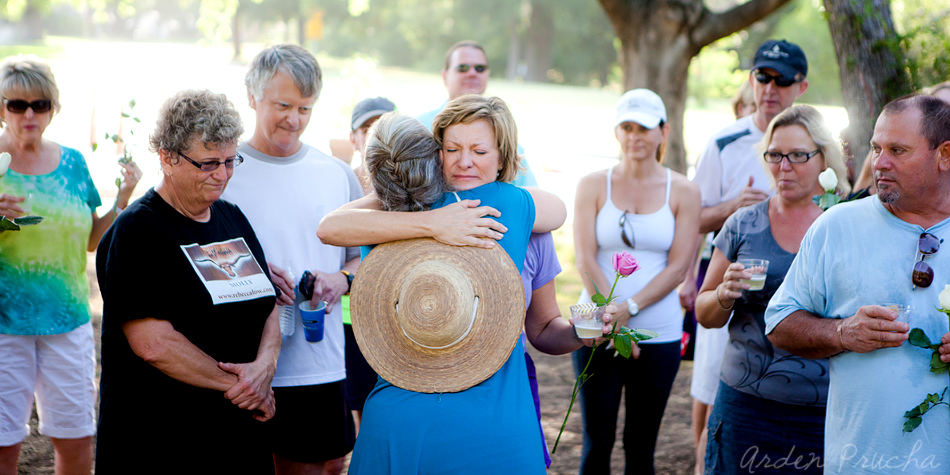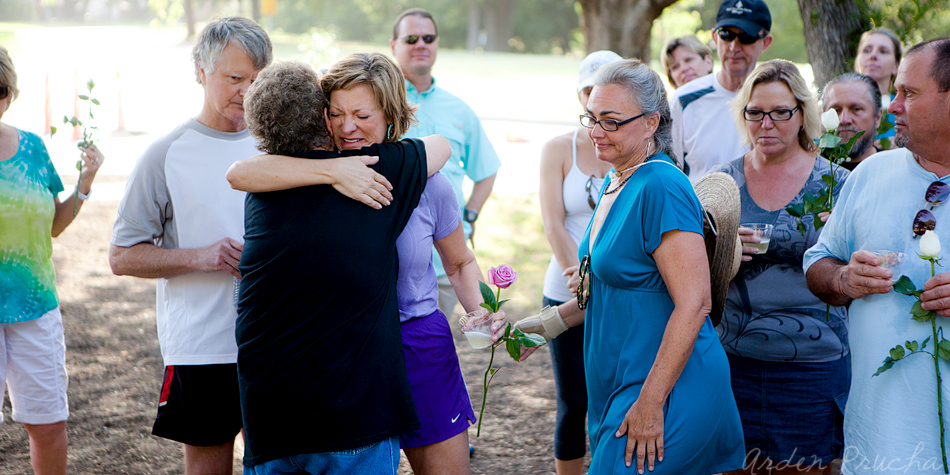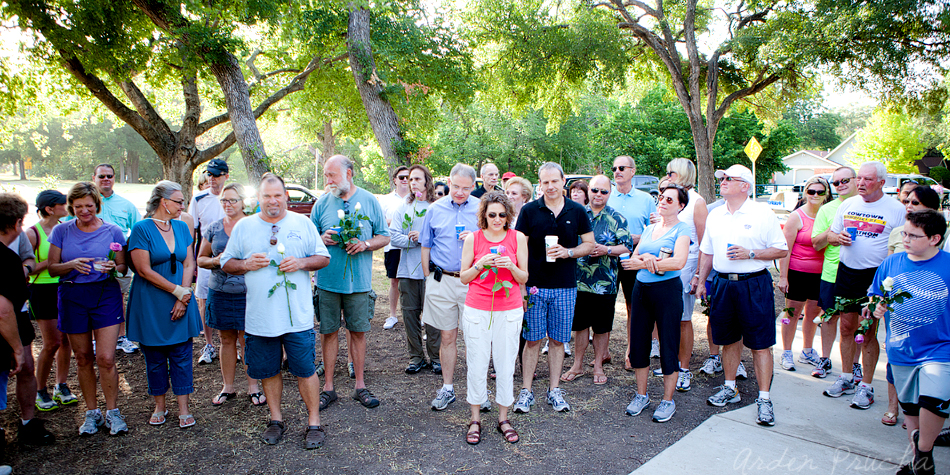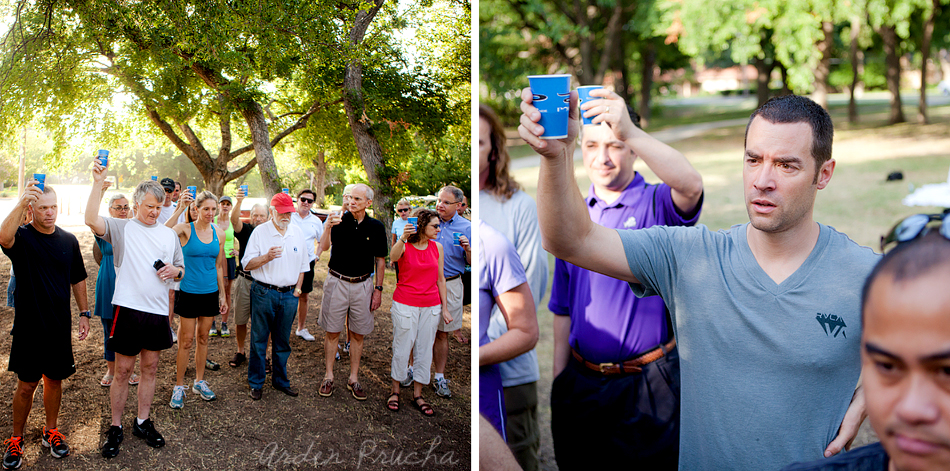 The light, was shining… only on Becky.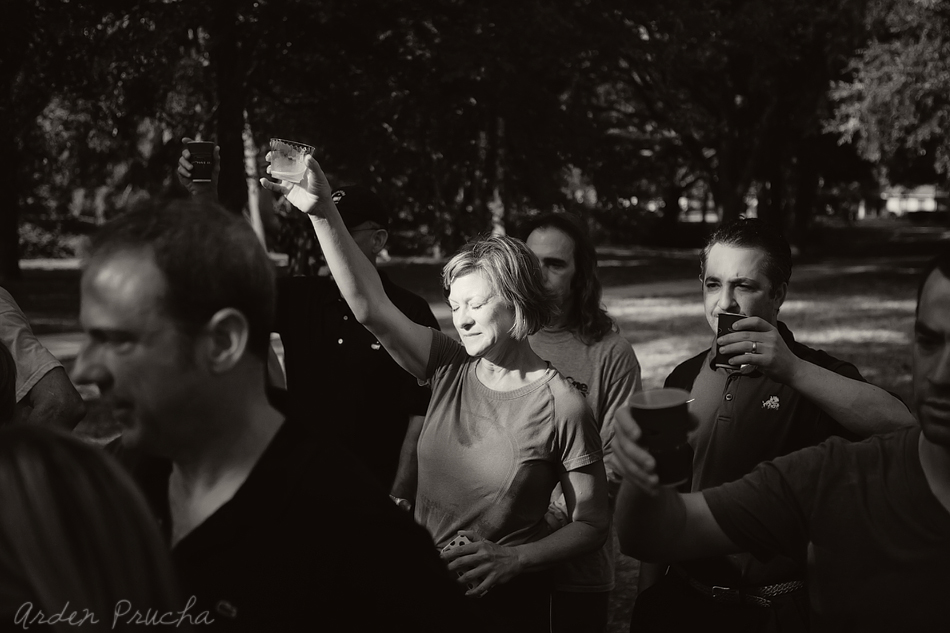 Here are some close ups of the piece.  Some of the things you see are all created for Jerry's passions and life experiences.
His running shoe print, a flag representing Colonial along with his golf balls, the piano – because they had a Van Cliburn pianist stay with them (who placed 2nd), The circles in the merlot color representing the pleasure of sipping wine, bike tire imprints from his bicycle, texture created from his gold spikes, purple representing the Horned Frog – TCU!, blue sky with heart imprints representing HIS WIFE-HIS SOUL MATE, paw prints from his pup, a coffee cup for his local coffee group, they even incorporated his bone-ash, which allows a glossier look to the ceramic finish.
Complete with his life and death – along with all of the roles he played while here on earth – this art piece was a true representation of Jerry.
What a beloved man he was and I feel blessed to have met him the time I did.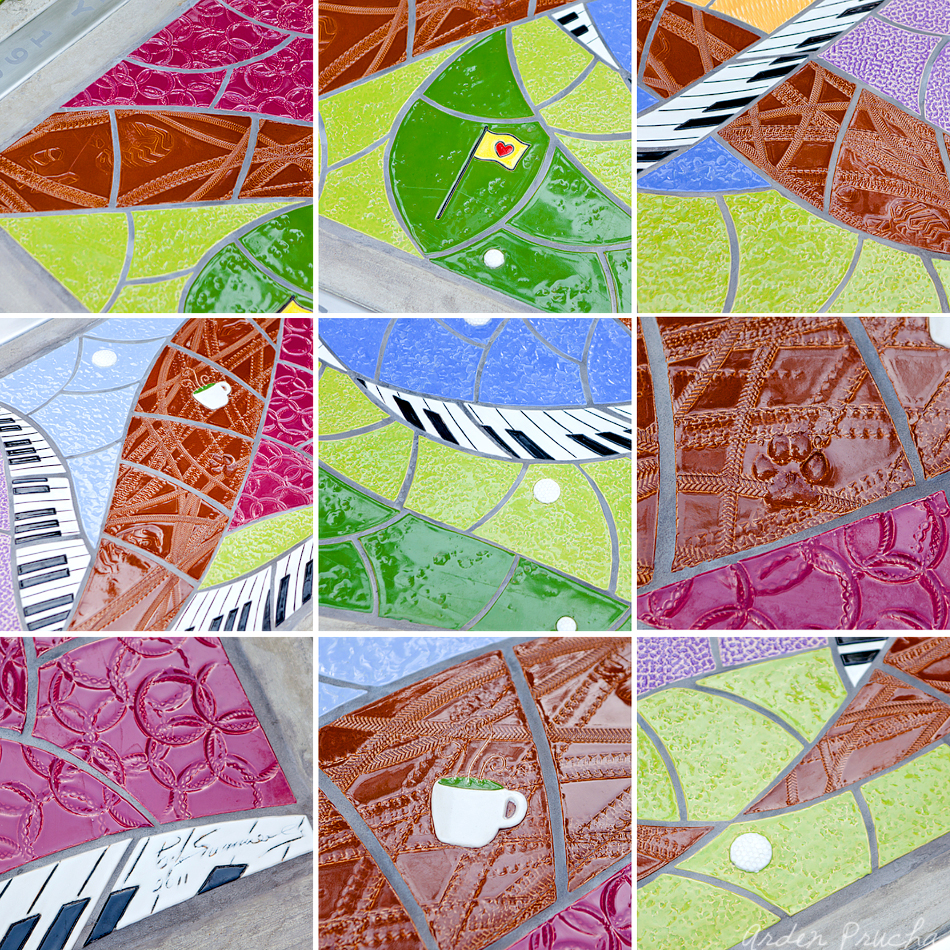 This is the lovely artist: Pam Summers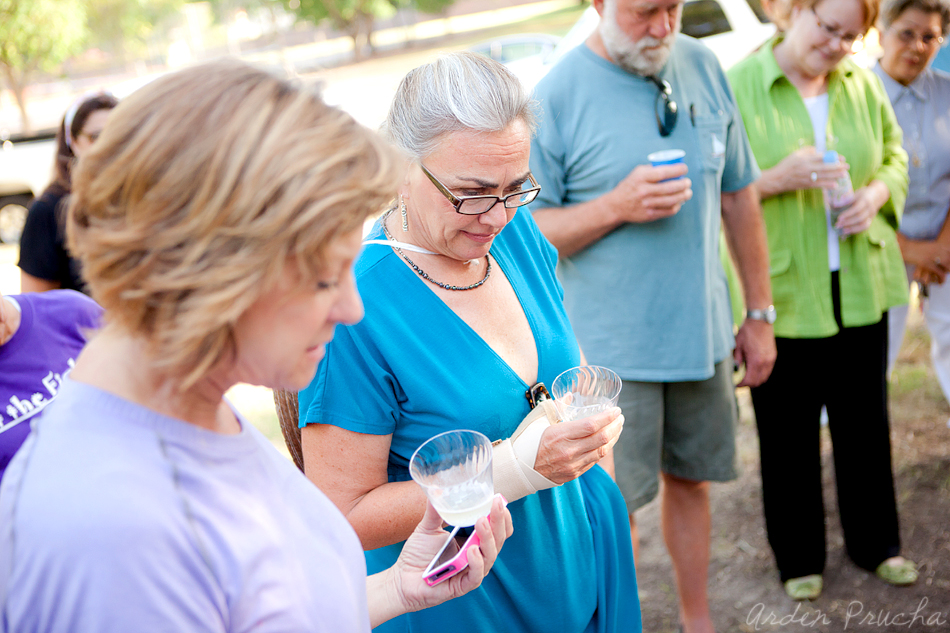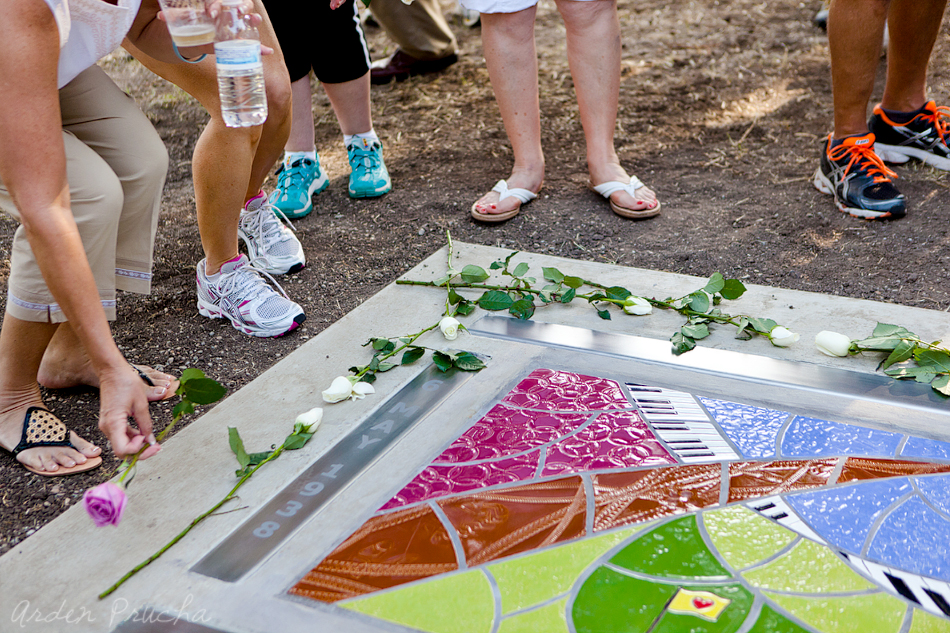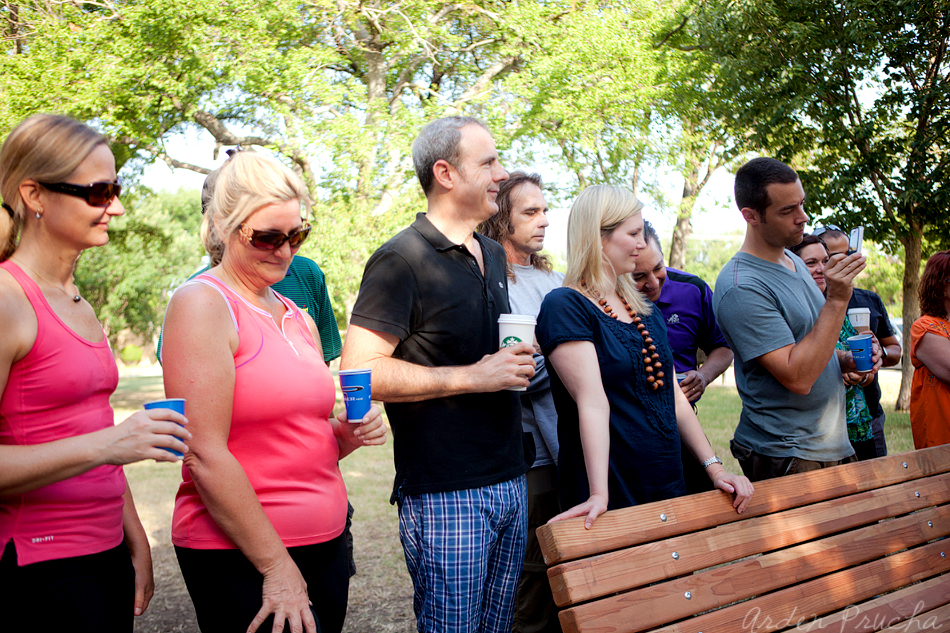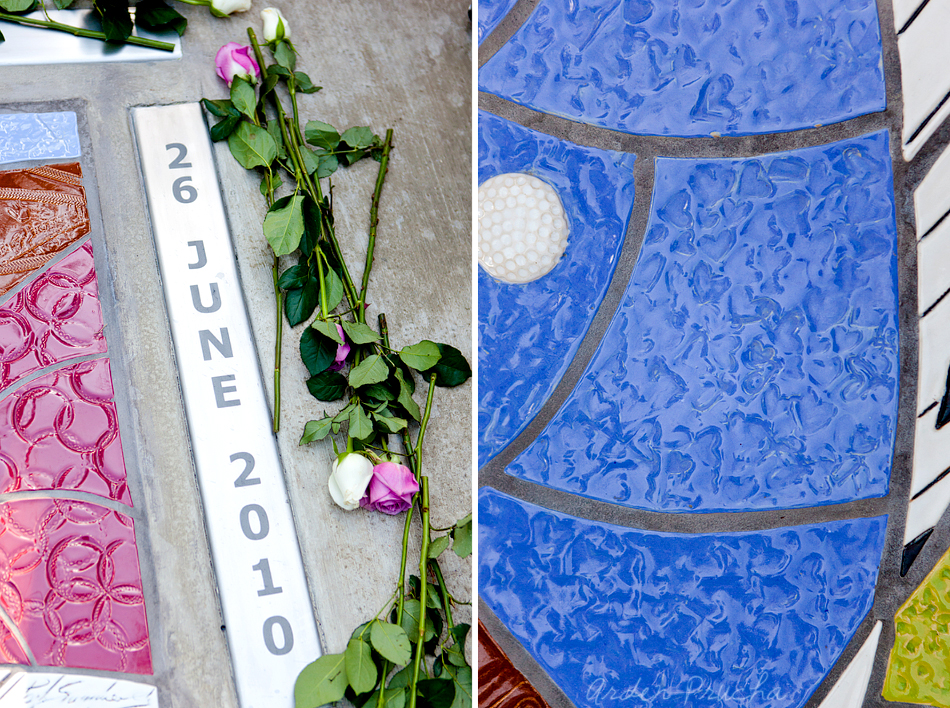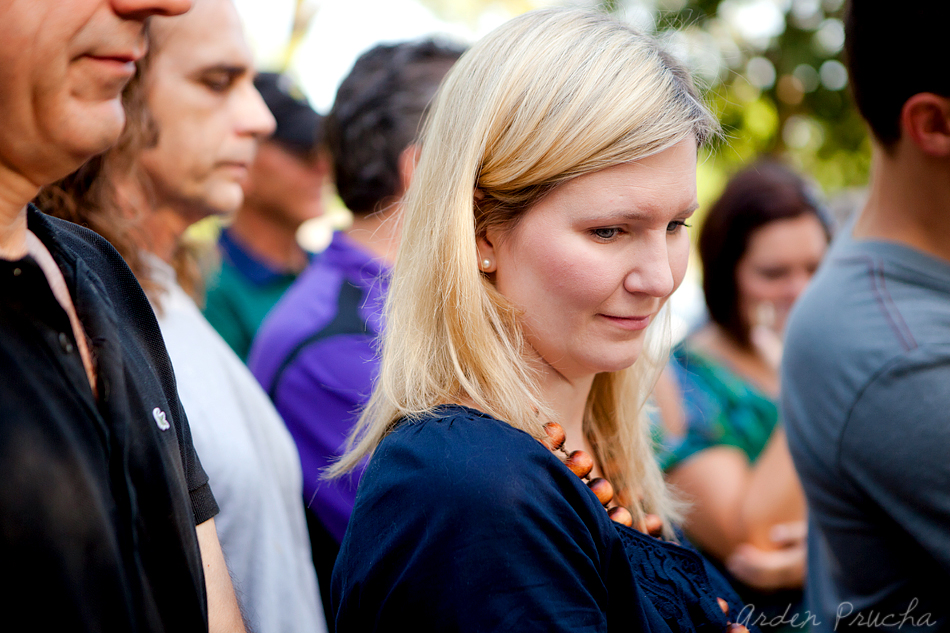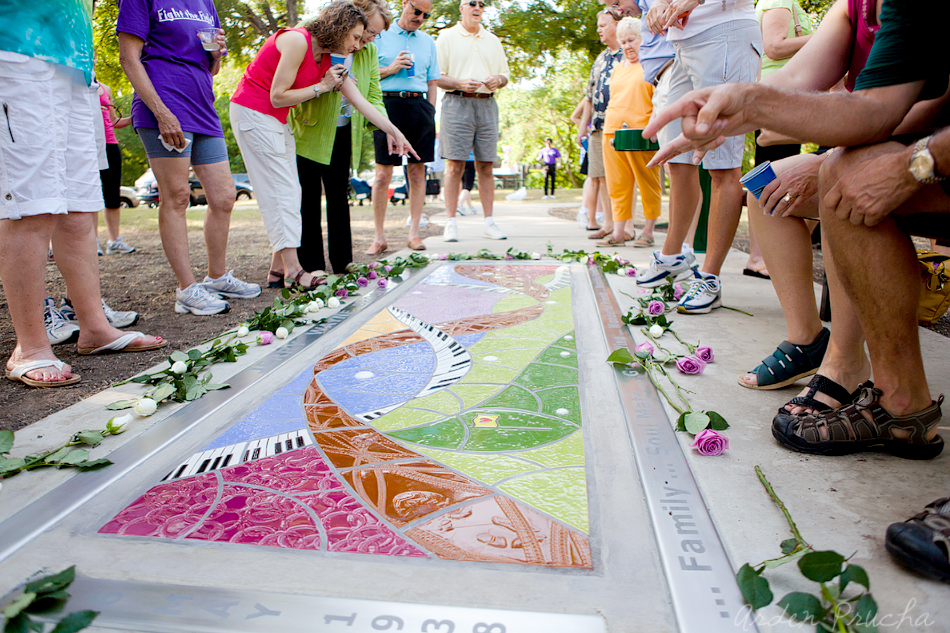 Cheers to you and cheers to Jerry!Becky had quilts made for their grandchildren. They have some of Jerry's ties, t-shirts, Tommy Bahama shirts, flags, and such – so that they can always have a beautiful memory of the Grandfather.

Beautiful Becky – the clouds in his sky, his soulmate, his love, his everything.
You are a terrific person and I am thankful to have captured this day.
Thank you for asking US to be a part of it!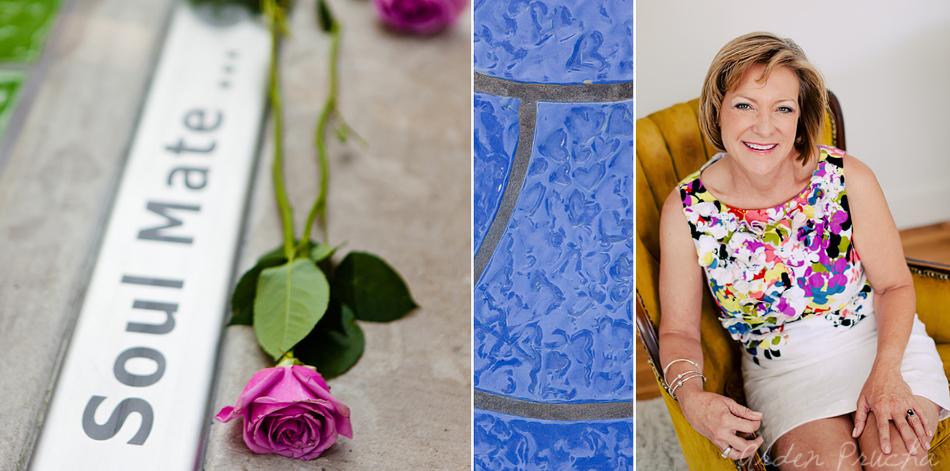 Please take a look at the article from 360 West Magazine (page 18-21) featuring Becky and this dedication – and you can read the story through Becky's words and a journalist's heart.