When we were in St. Francisville the sweet little Hummingbirds were fluttering around.
I wanted to try to snag some photos of these wee little birdies.
I did not have my nice 70-200mm  zoom lens to be able to stand back and get great close ups.
I had my 85mm 1.2, which is NOT easy to get shots like these, because of the lack of zoom capability and the wide aperture.
So I narrowed the aperture a bit, kept the Shutter at a reasonable speed, and stood as close as I could without disrupting their feeding.
My settings:
ISO 320, SS 1/640, f-2.8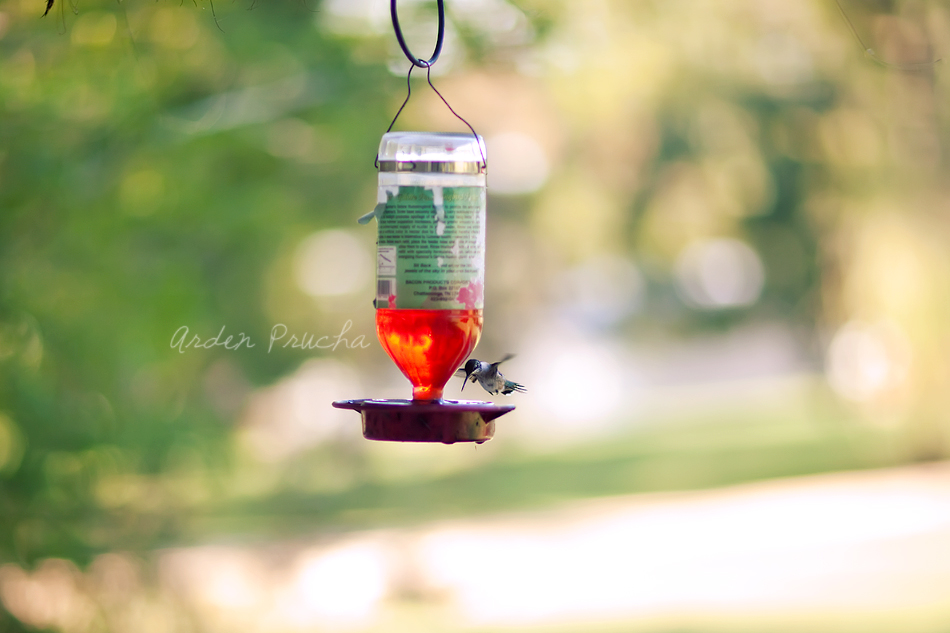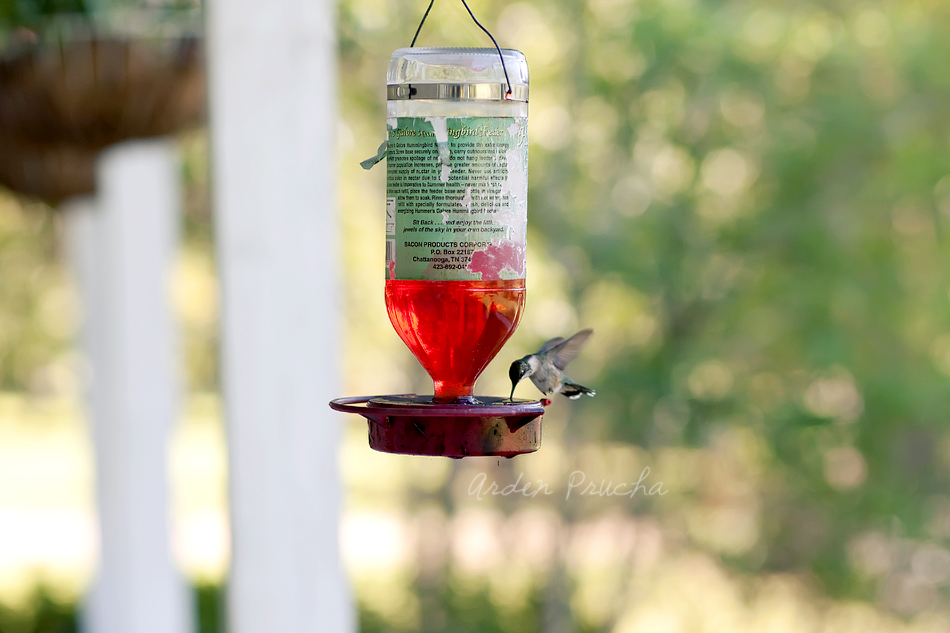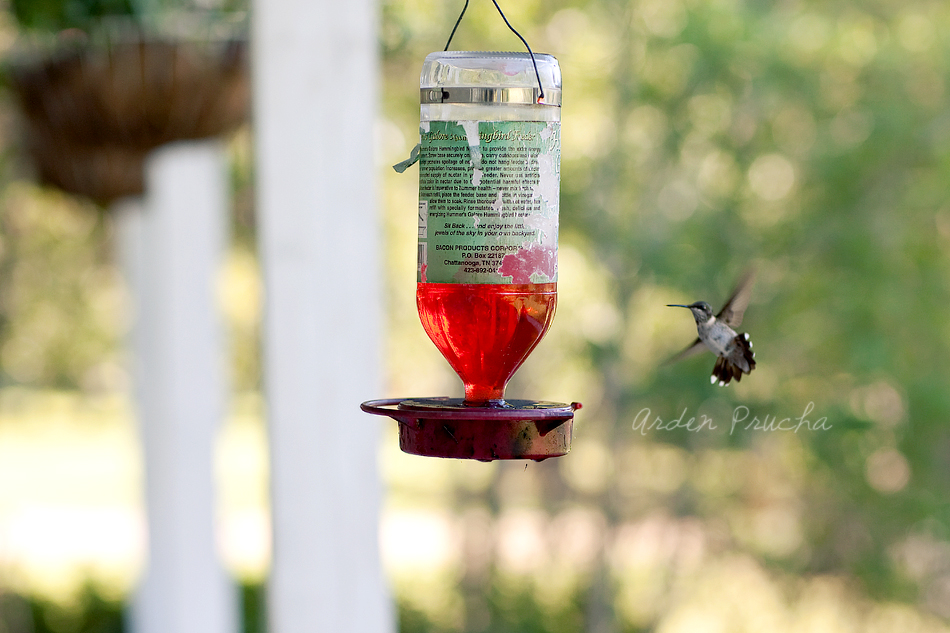 In the photo below there are THREE Hummingbirds.
The two on the right are fighting over the feeder.
Crazy little birdies!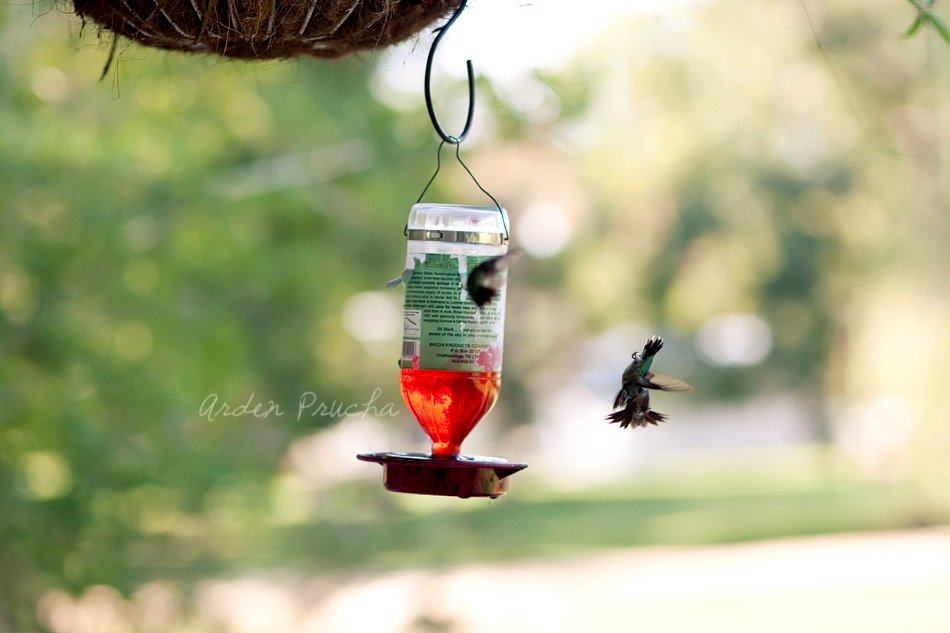 Why thank you for looking so perfect Miss H. Bird.