I met Sean and Laura at a Starbucks one day – for a photog/client meeting.
These two are such good hearted people.
Laura is a little shy and super sweet, Sean is silly and chill.
Well, really they are both super chill – which I LOVE.
We racked our brains thinking of places to shoot in Dallas.
Then I mentioned Bishop Arts District – that was IT!
They love this place, it's special to them… plus it's super cute!
Sean called when he arrived to tell me that most of the stuff was closed, but it worked in our favor.
We had nearly the whole area to ourselves!
After B.A.D. we ventured over to a special park of theirs.
It was beautiful, they had meaningful moments and it is a place that is dear to their heart.
They brought props that were part of their life: Bible, Chopsticks and Chinese food boxes, Bali book (honeymoon!), and a Scrabble Board.
It was pretty fun incorporating their 'life' into the shoot!

They are both involved in the Seminary… and have such a love for God – it's really beautiful.
How lucky for Laura – to be marrying a true man of God… who will be sure to lead his family well.
You two are so much fun, playful, silly, beautiful, kind and loving.
Congrats you guys – can't wait for the BIG DAY!!!
.love.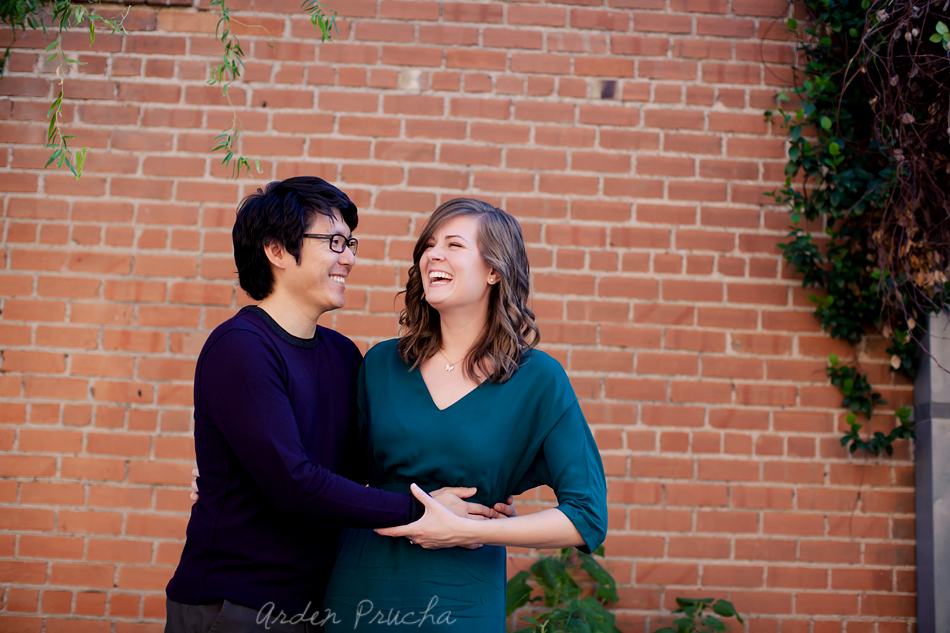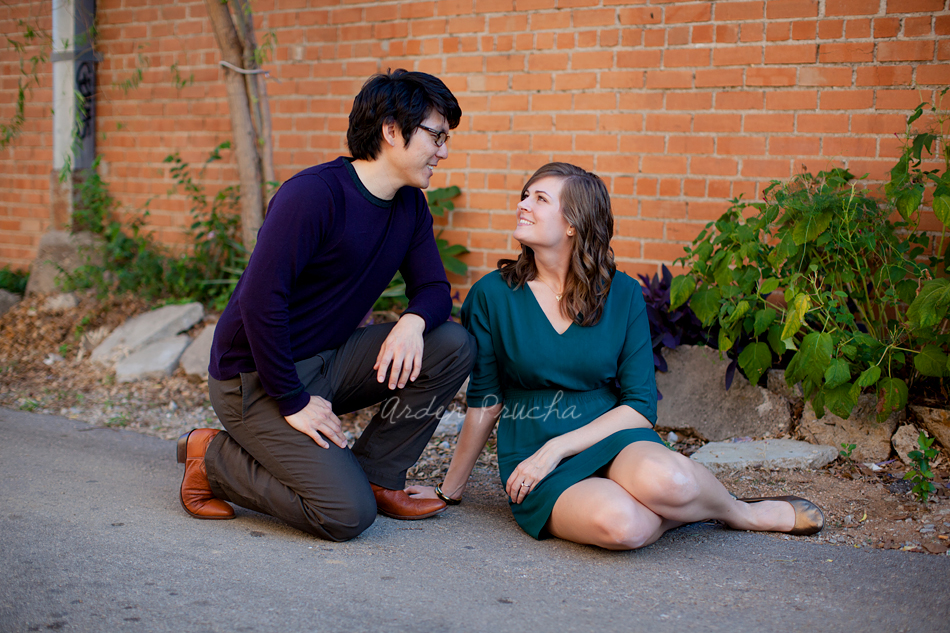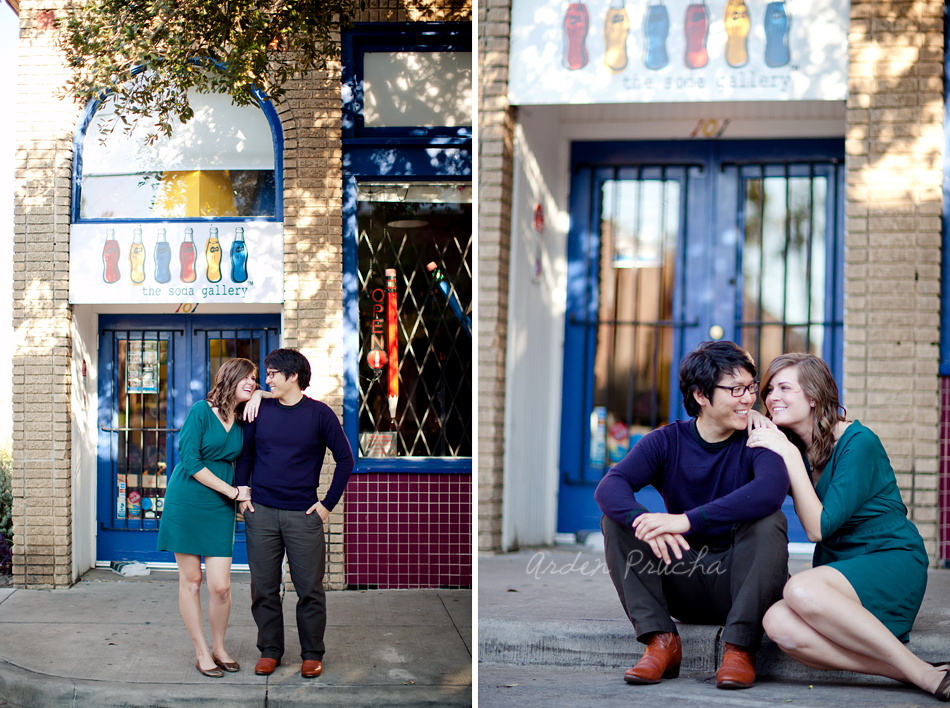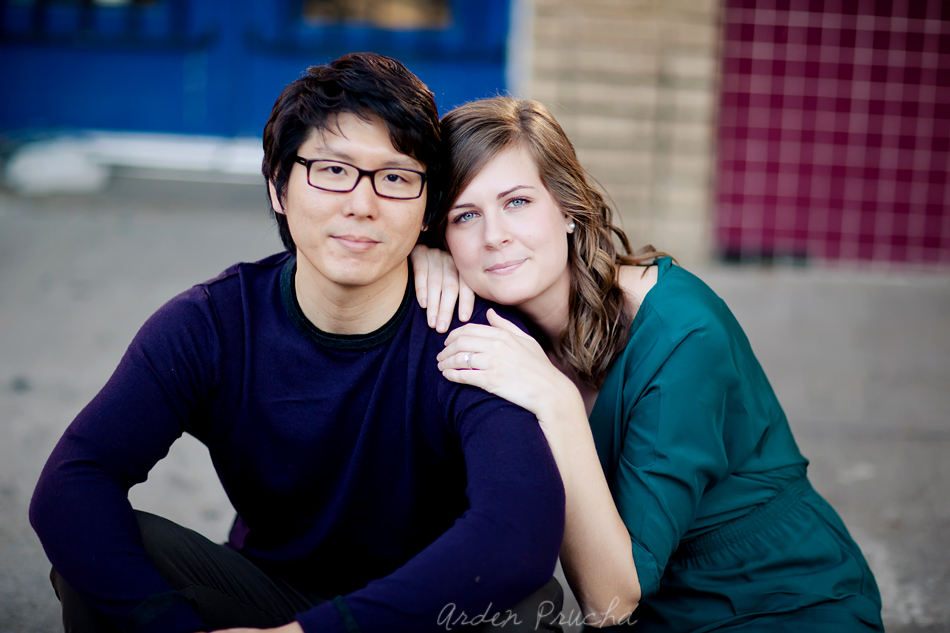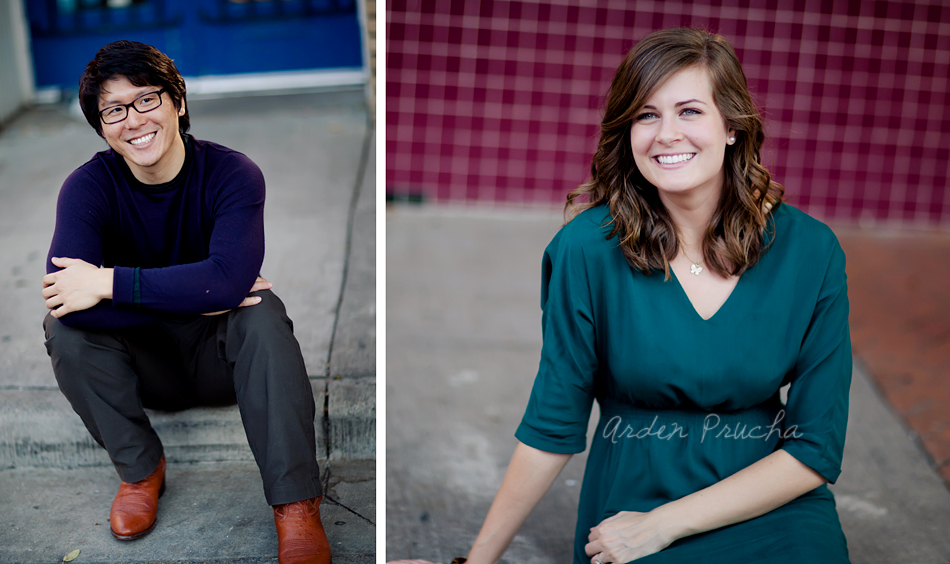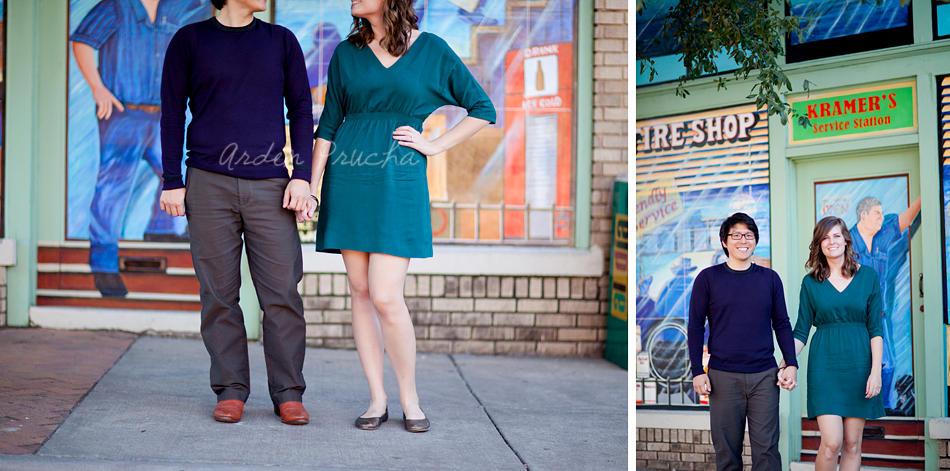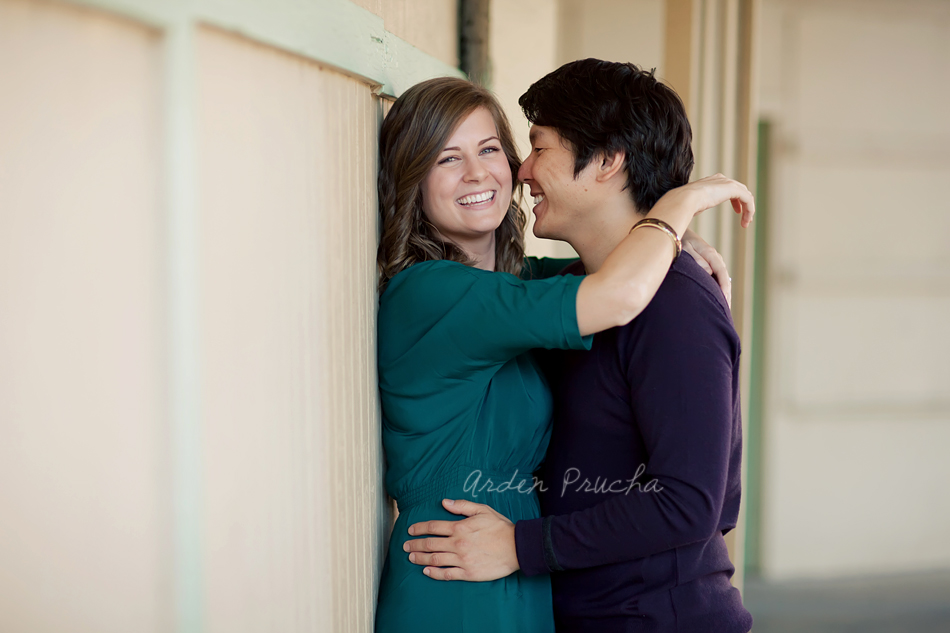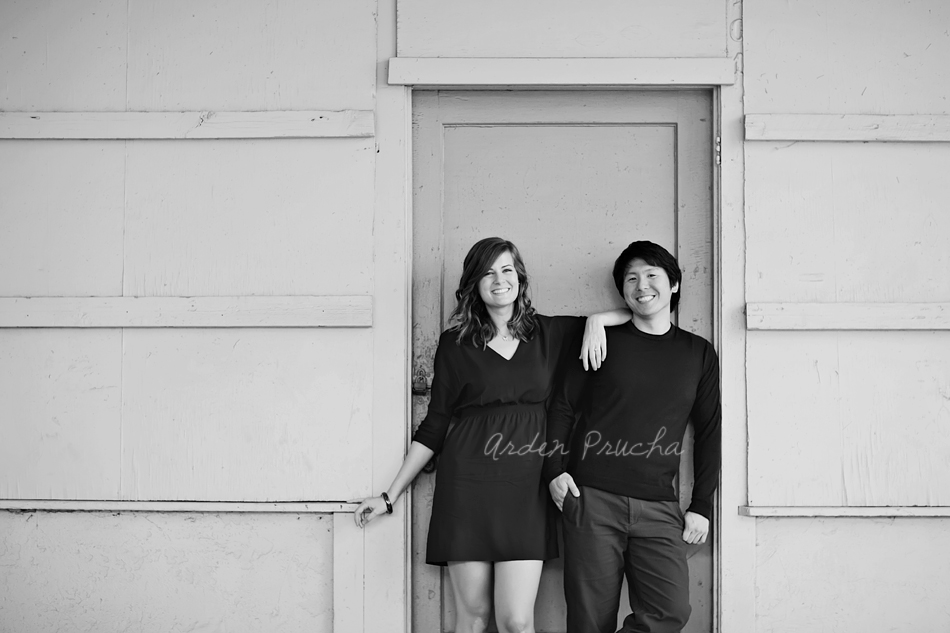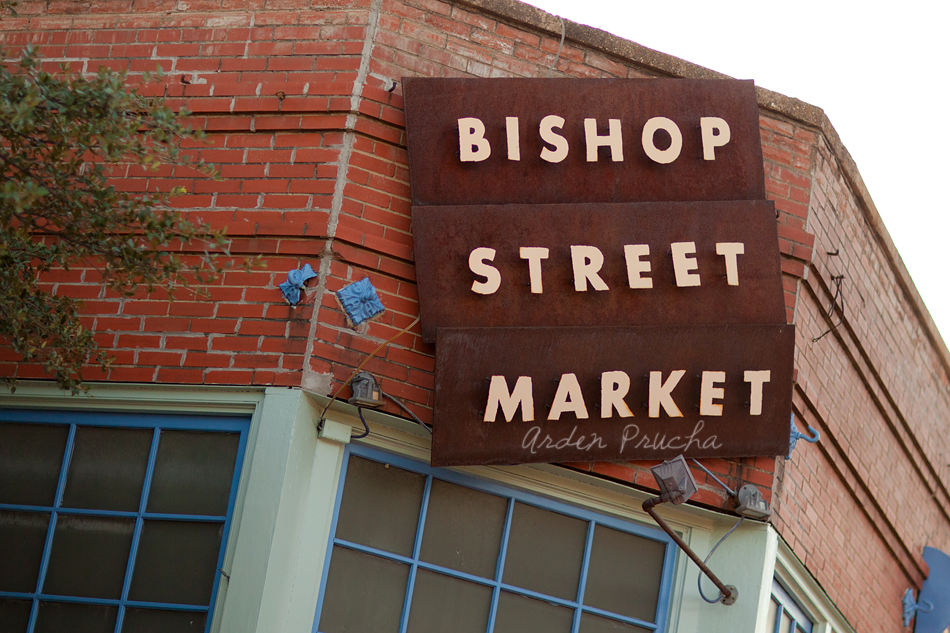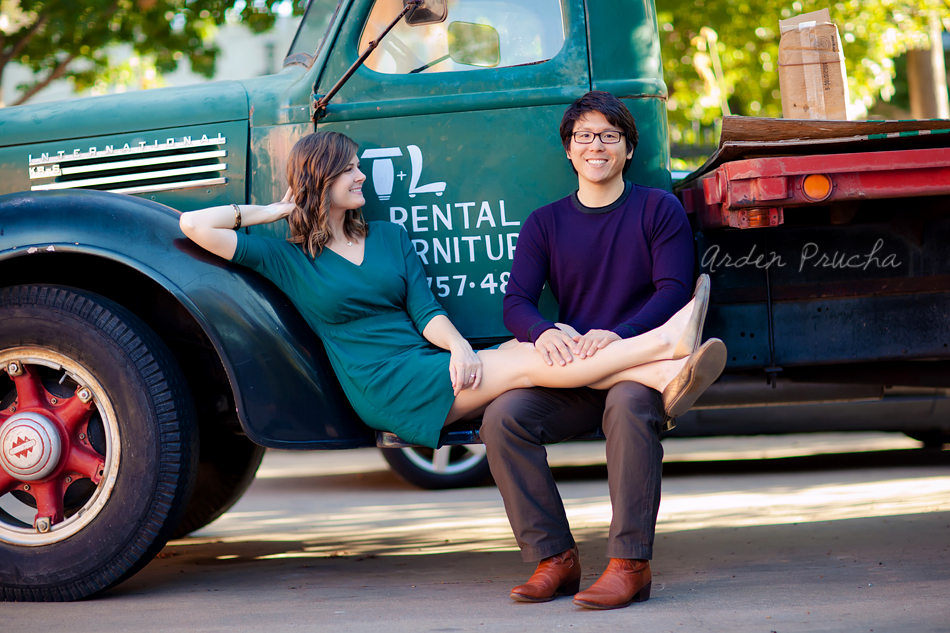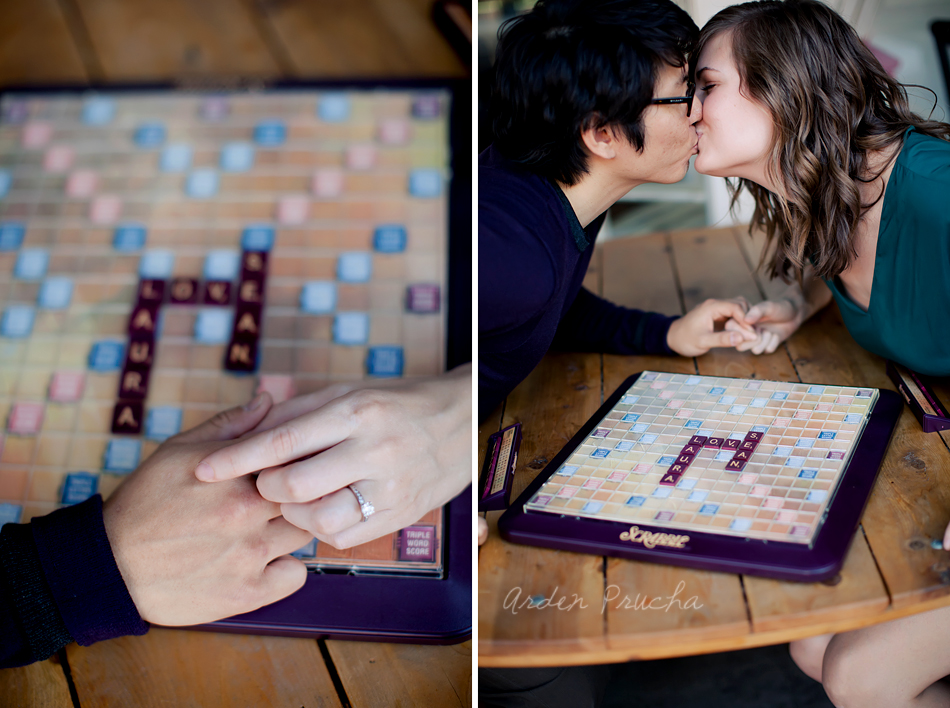 Sean grabbed 7 letters.
I said, "Dd you get any special letters?"
'NO.' he said.
Then I read it… HA!

She is his WHT RICE.
He is her YLW FEVR.