Our dog Pete is a really really sweet pooch. I may call him "dumb" or "slow" at times, but he has good intentions. We adopted him back in February just a few weeks before we found out we were going to have a baby. I guess this was our "next step" in our family and relationship – just before the engagement, the wedding, the baby, the new life we were all about to begin! Well, poor Pete has been living in our 3 story town-home and he has gotten a little more husky since entering our fam and leads a pretty dull life (playing chase up and down the levels is as good as it gets). That is, until we go OUTSIDE! Luckily we have a couple of fields next door where he "does his business" and gets to chase sticks, balls, and the neighborhood dogs – who seem to roam around everyday like a wild gang! I just want to give sweet Pete a shout out for putting up with being a big indoor dog for only ONE MORE DAY- tomorrow we are moving into our amazing newly renovated home with a big huge YARD that he can run and play in all day long.
Pete – you rock… and you are precious!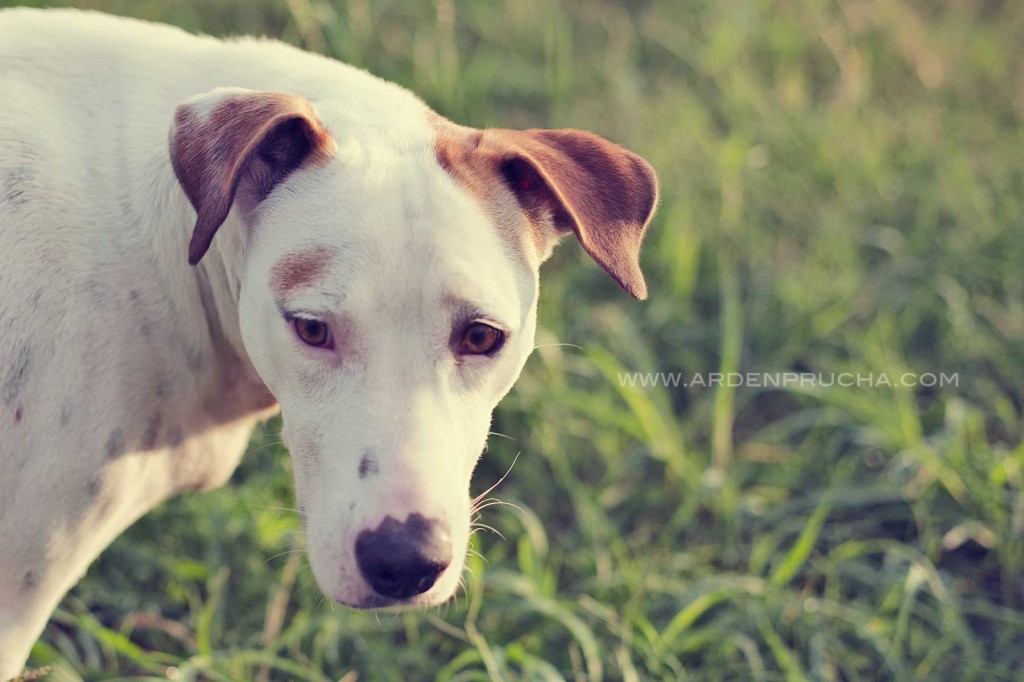 He jumped up on my arm and this is the image I caught.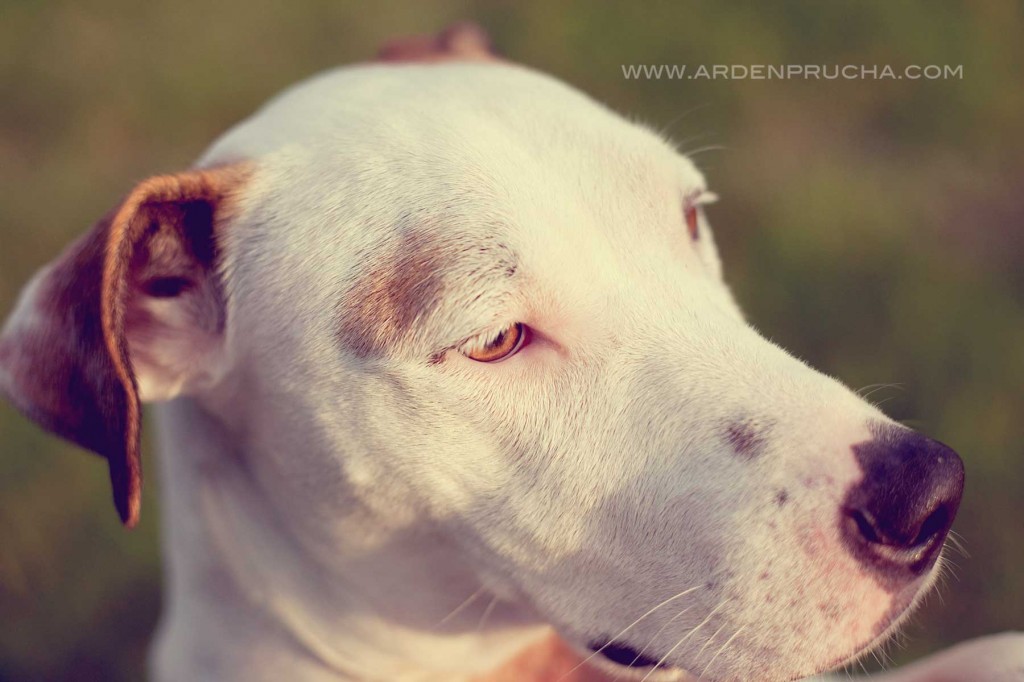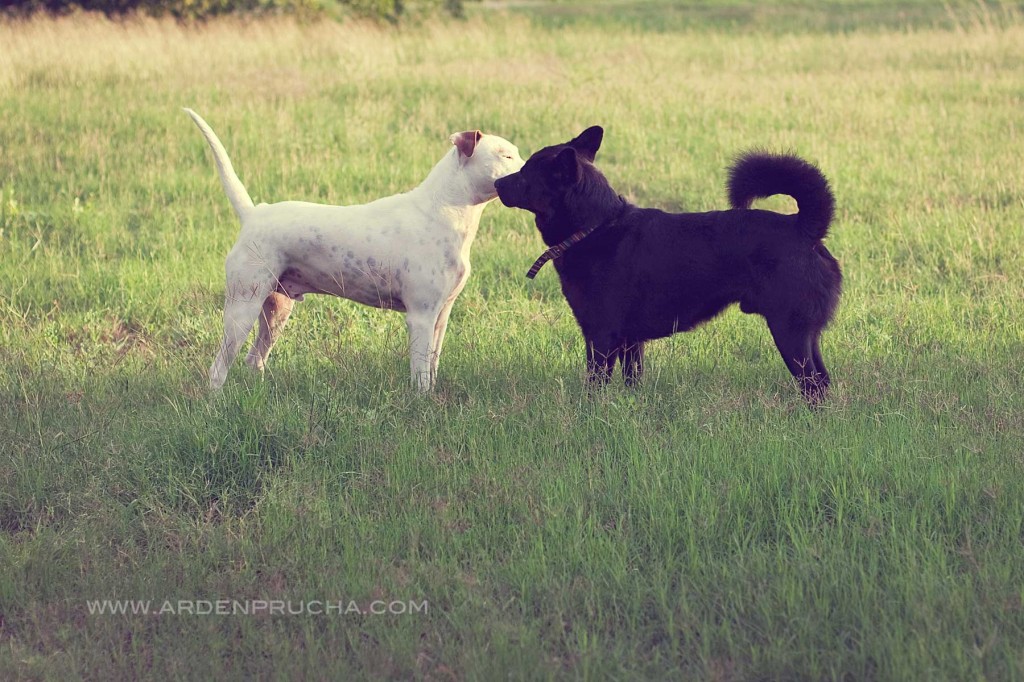 He LOVES other dogs and gets very nervous around them – hyper nervous!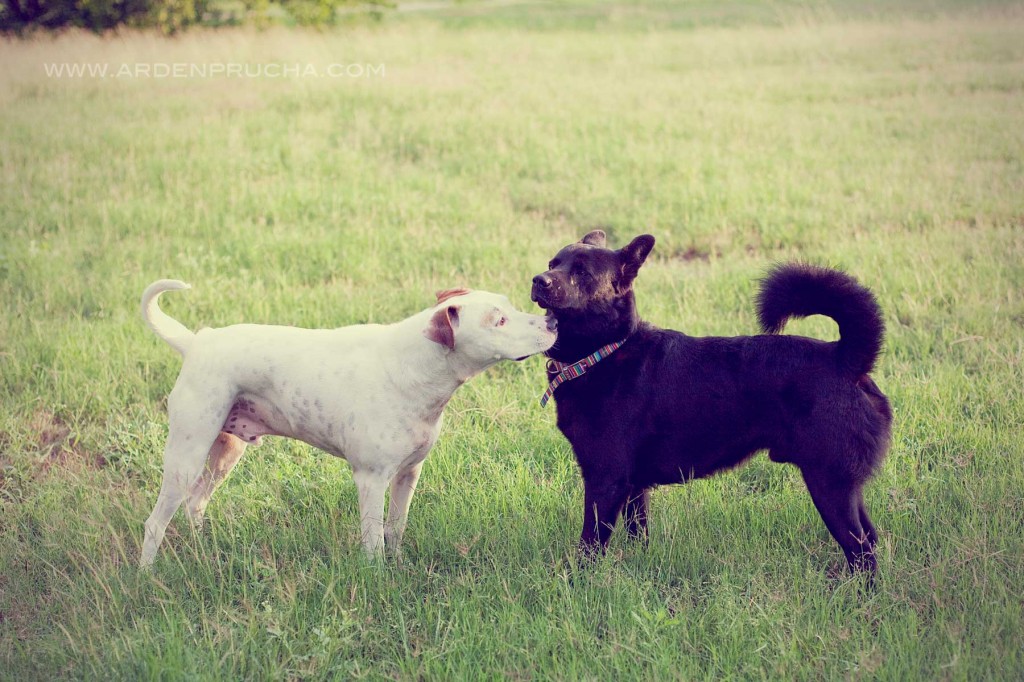 Unfortunately the field has stickers and they get stuck in his paws