Wow I cannot get over the amount of snow Fort Worth has had this winter!  It has already snowed four or five times… not just wimpy snow, but inches of hard core snow!  Once again here are some snow images:
We measured the snow around 4pm… 5″!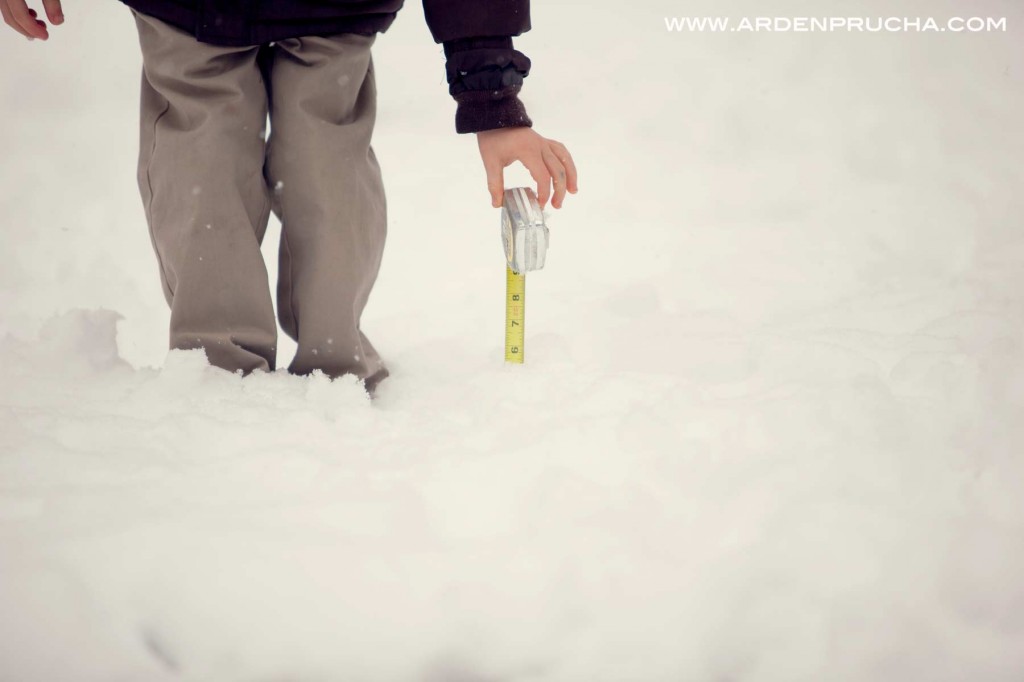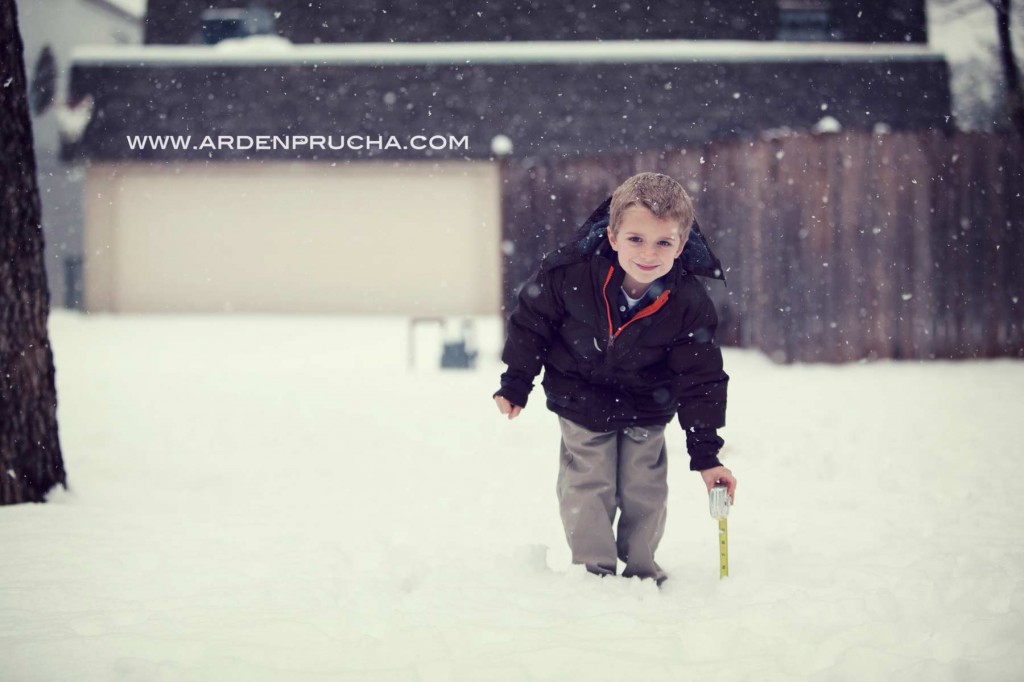 I am throwing this image in to show the crazy amount of snow we have received: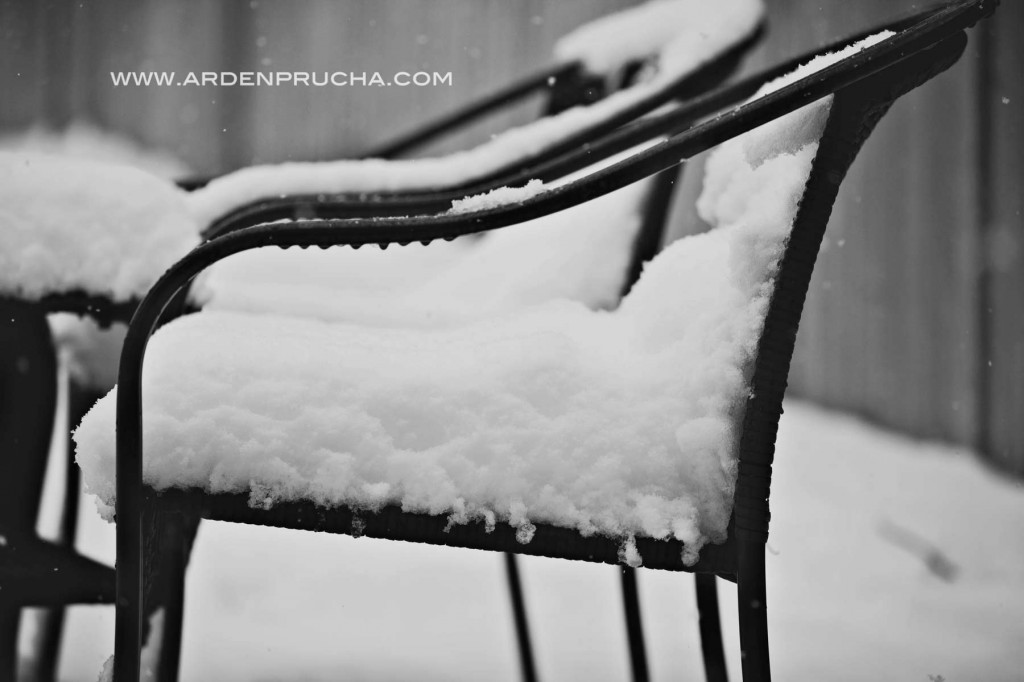 Pete has a few neighborhood friends… meet Manny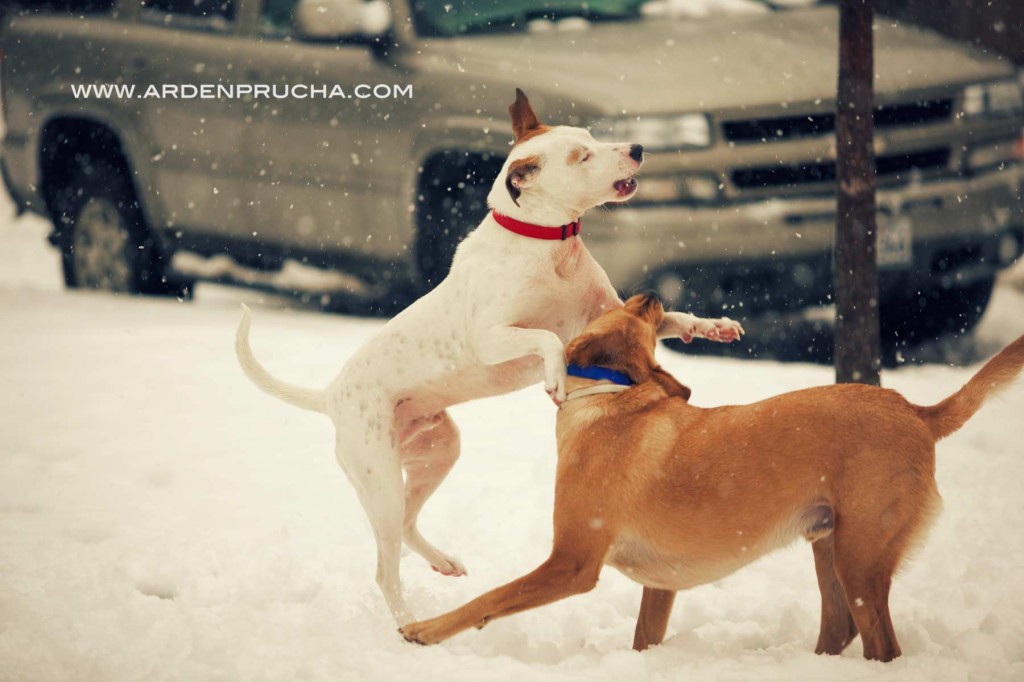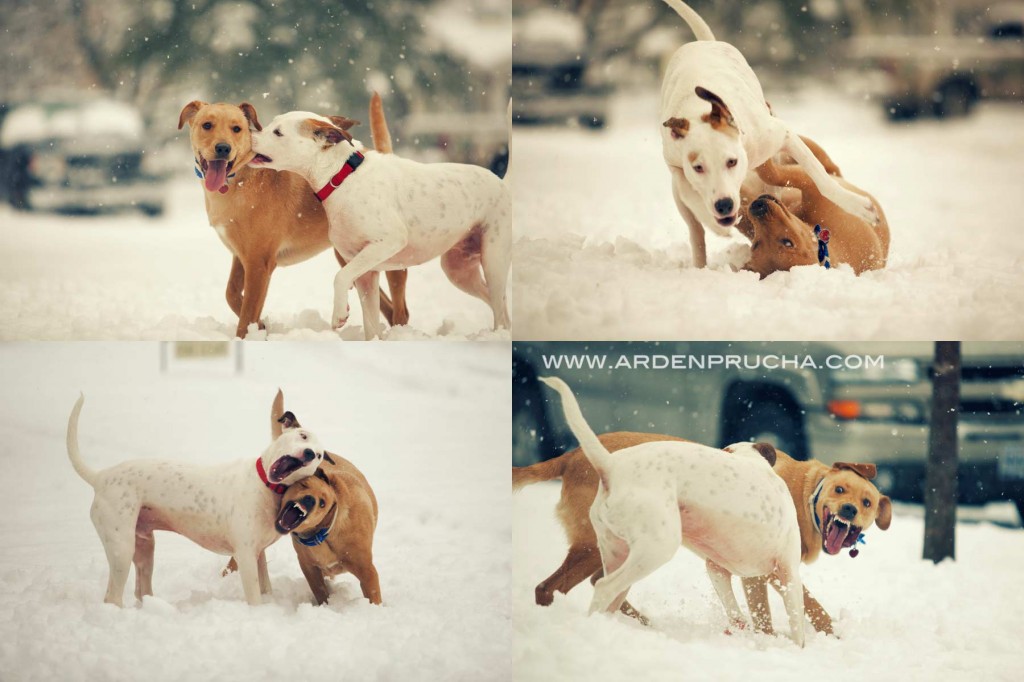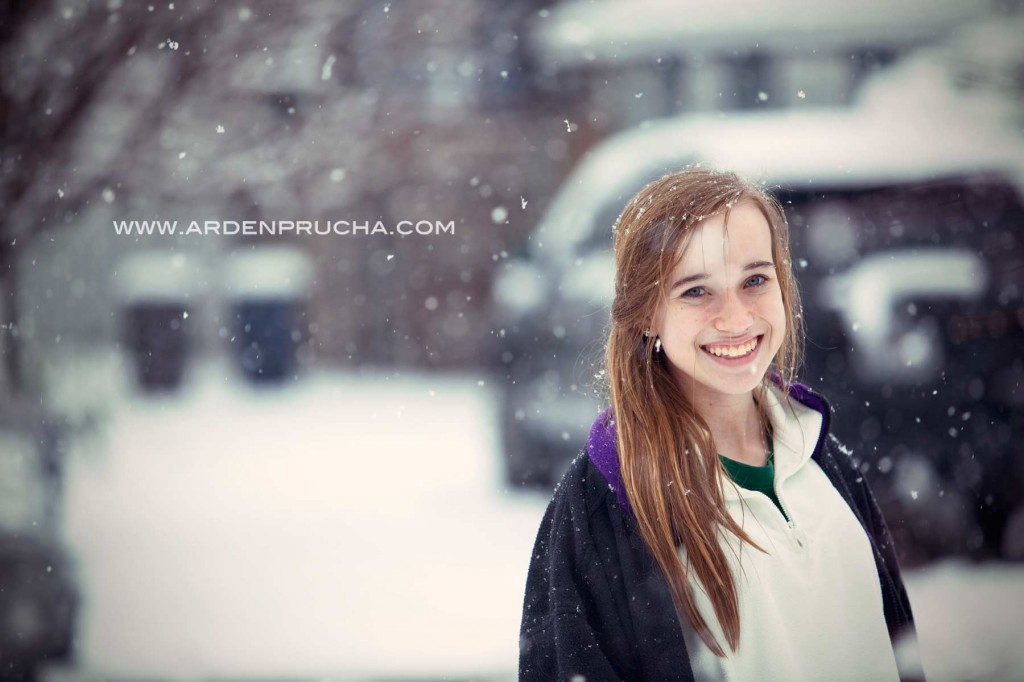 Our Neighbor's snowman… thanks Luke!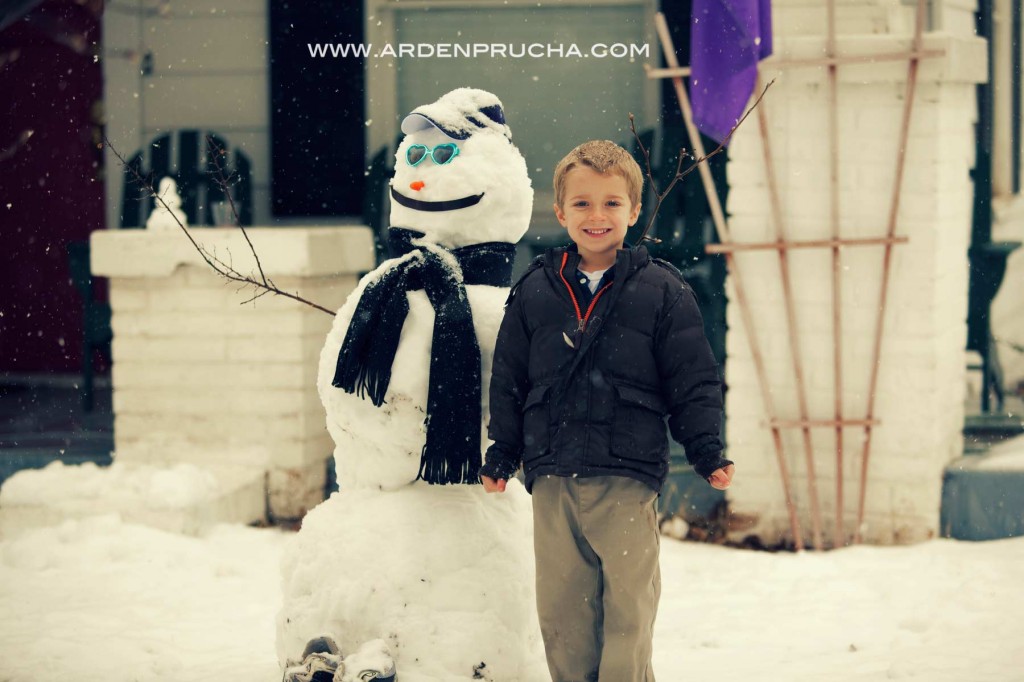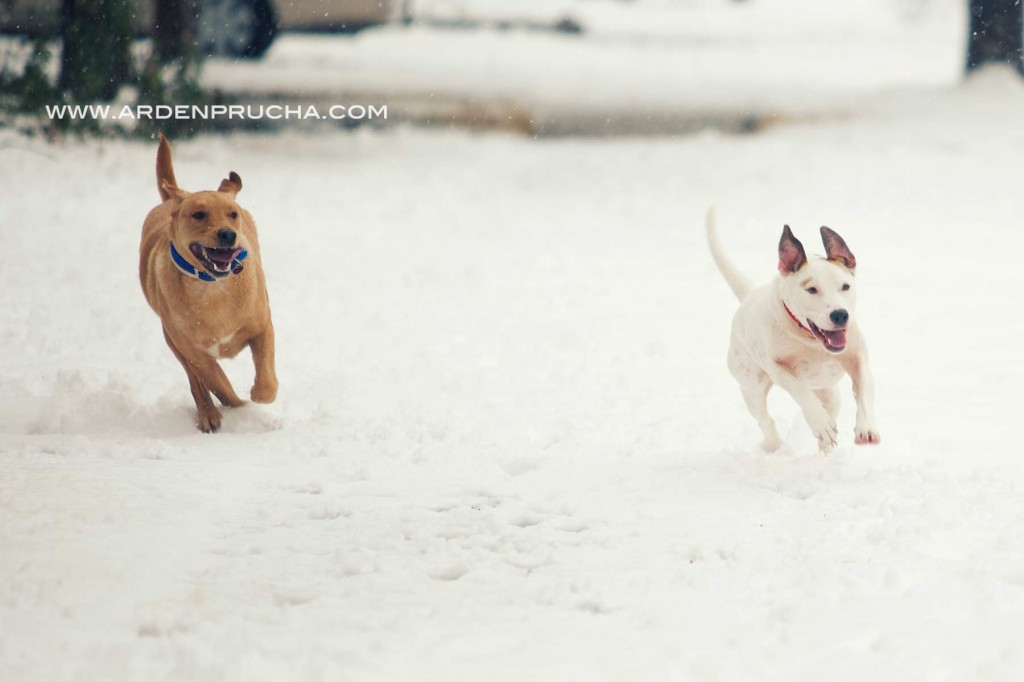 Then, Boomer joined in the fun!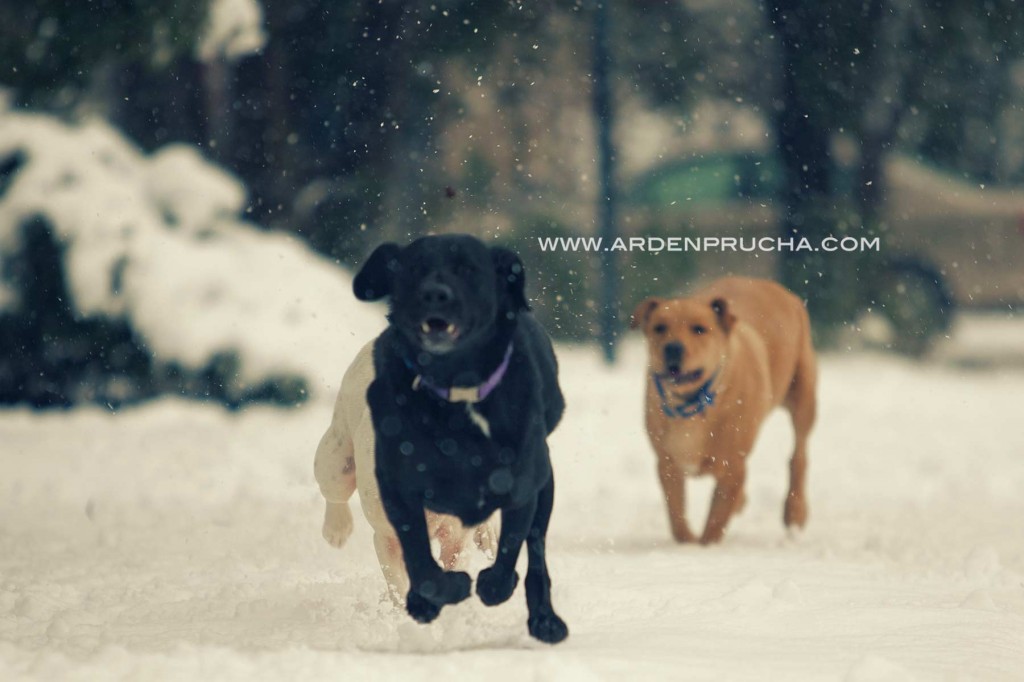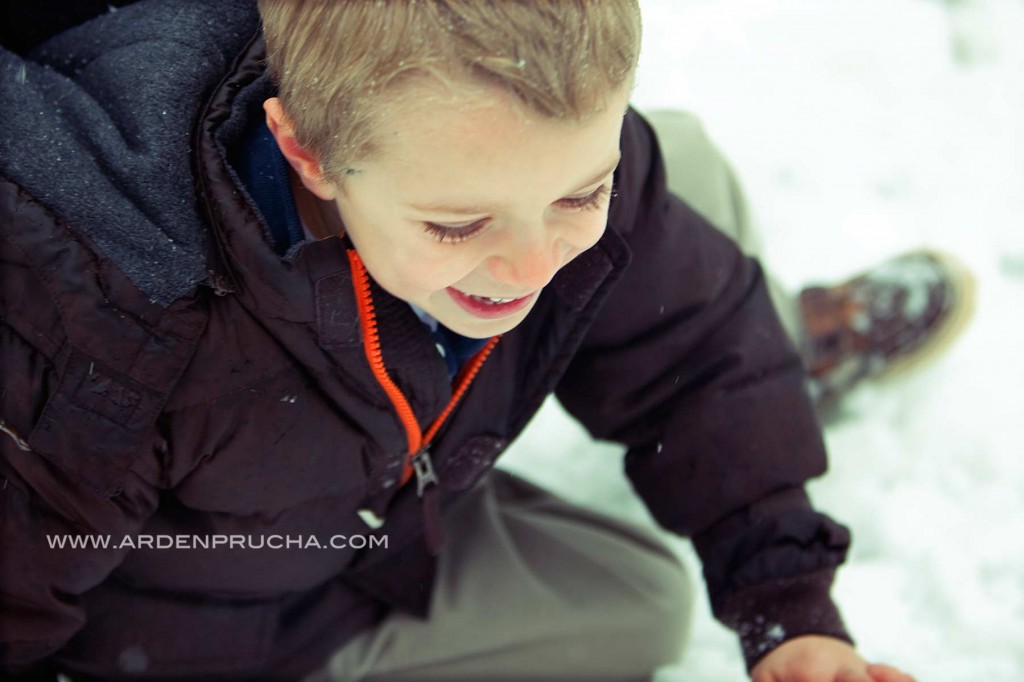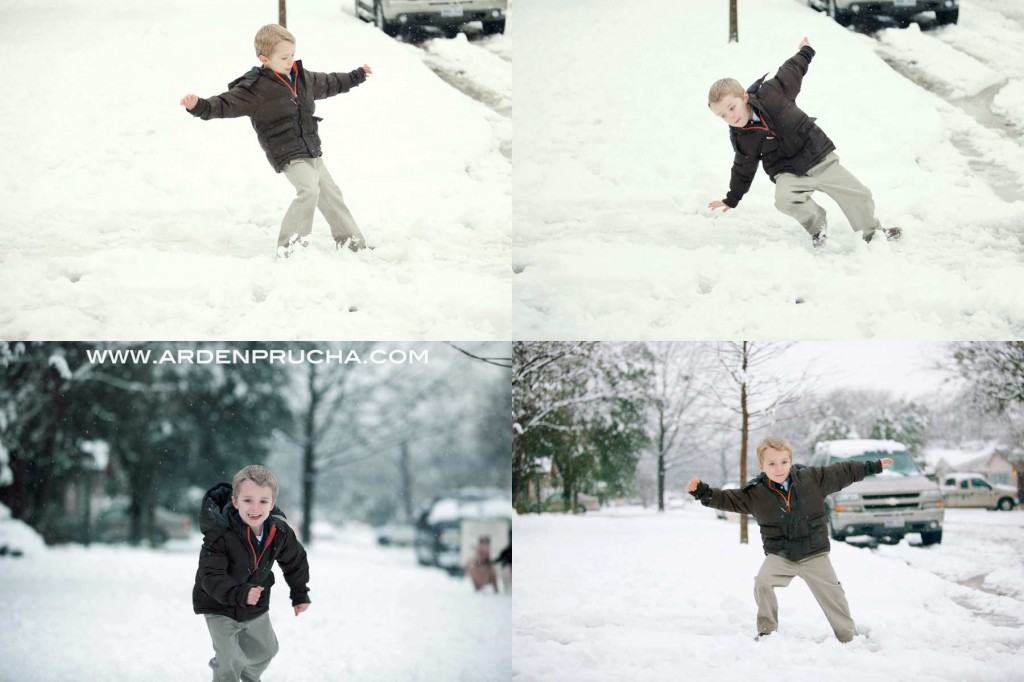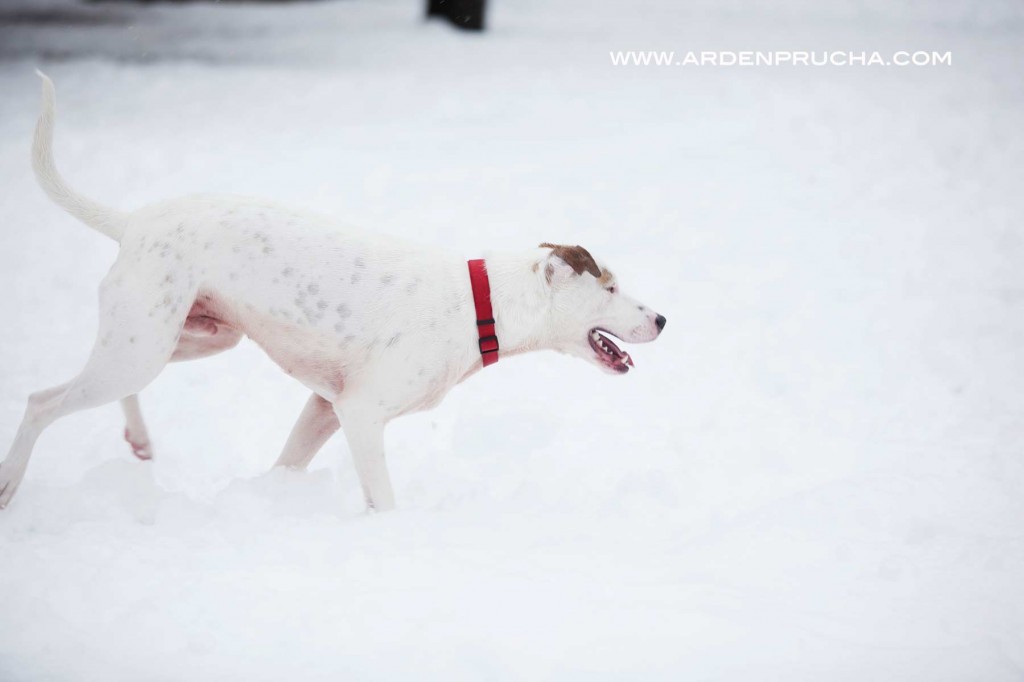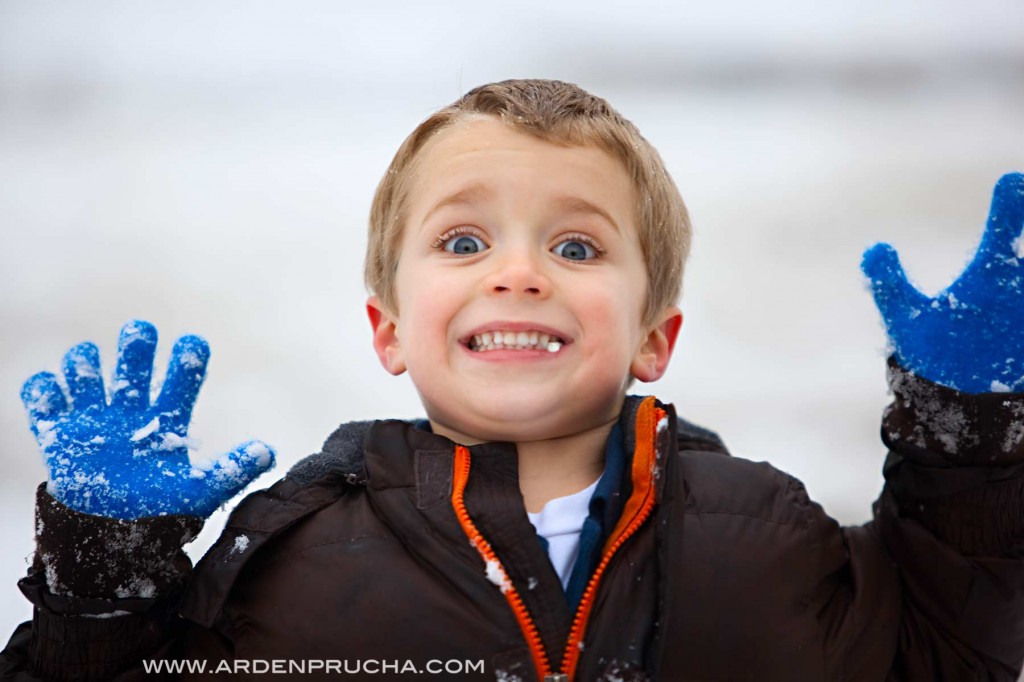 I had a couple of friends mention the difficulty photographing in snow and that some images appear gray.  So I decided to share my settings.
ISO: 640 (keep in mind this was at 7:50 a.m.)
SHUTTER: 1/250s
APERTURE: f/2.8
I first opened in Adobe Bridge and bumped up my exposure a tad.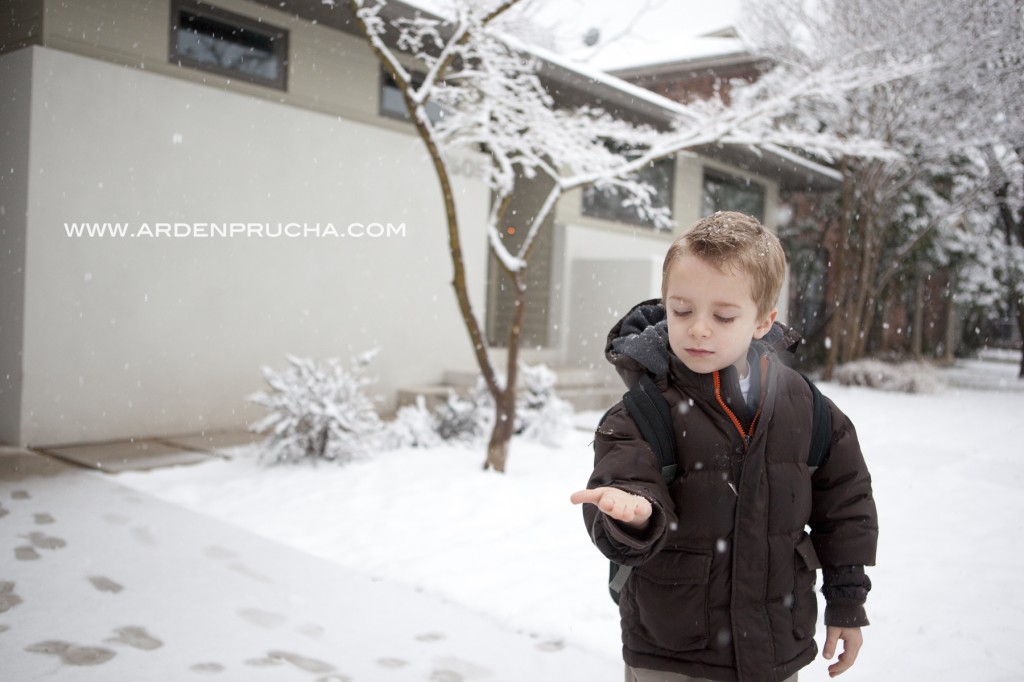 Now for some effects…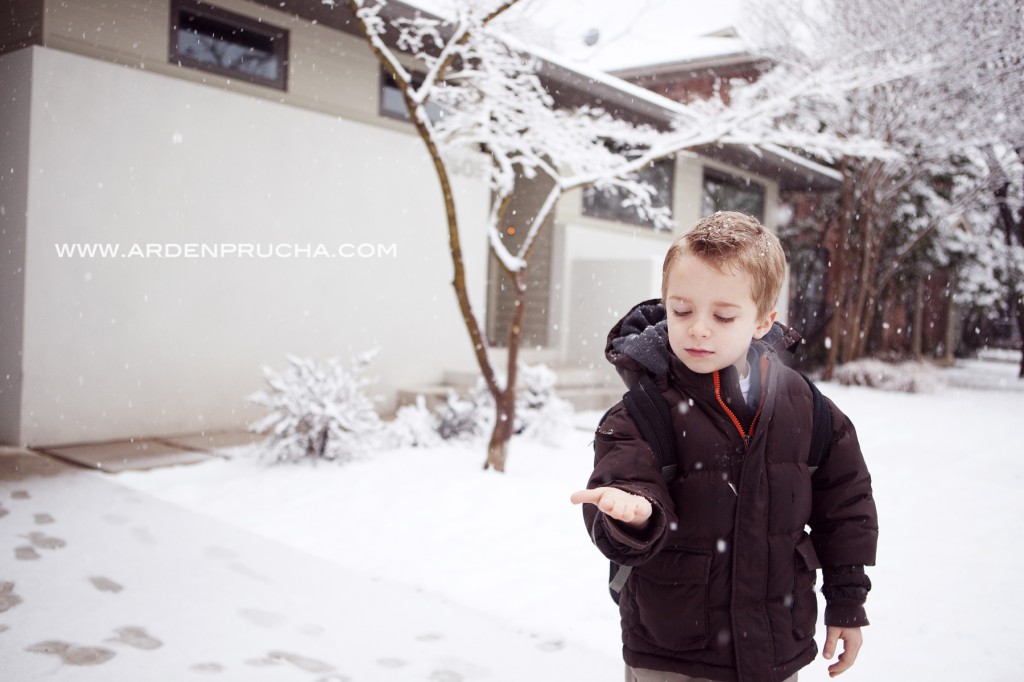 Once again opened in Bridge for some basic exposure and white balance adjustments… but this is straight out of the camera.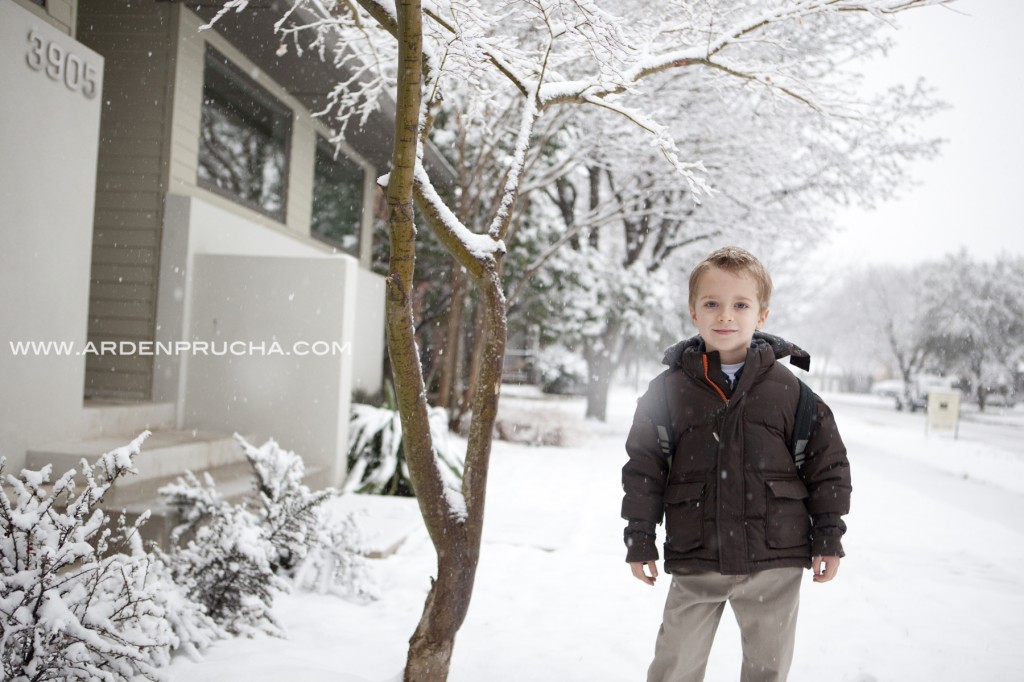 Then with a little bit of "Pool Party" action by Totally Rad and a bit of a blue colored fill layer set on Exclusion.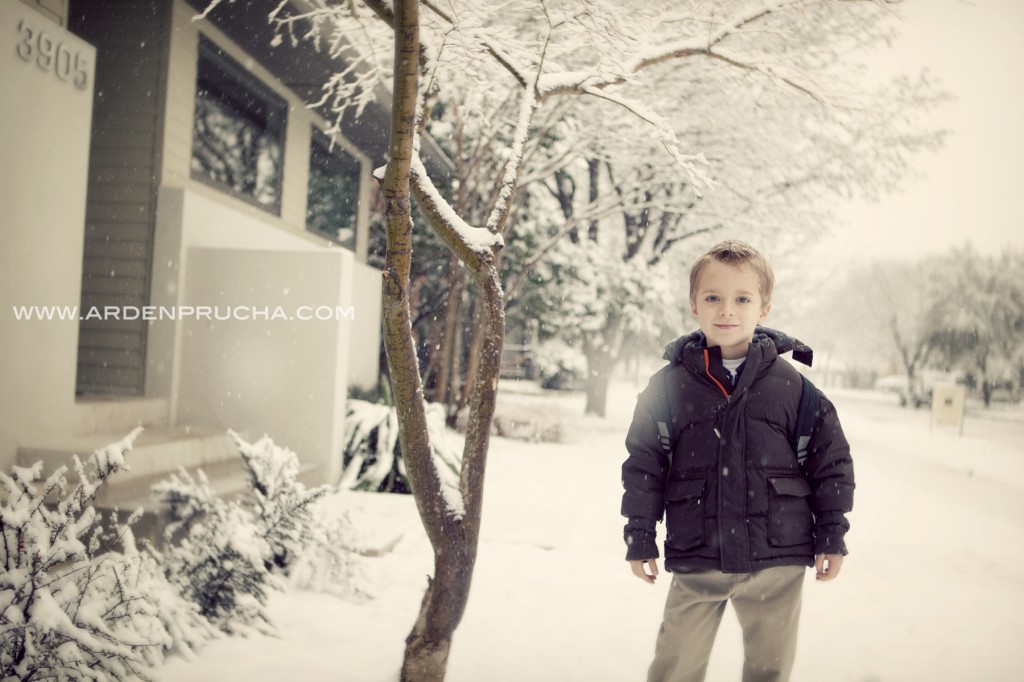 I love our home and apparently the snow does too.