Mmm.  Easy as pots!  I purchased these beautiful and colorful potatoes from Kroger.  I had fresh rosemary in the backyard, so I made oven roasted rosemary potatoes.
Ingredients:
Small bag of potatoes
Olive oil
Salt & Pepper
Fresh Rosemary
Couple of garlic cloves.  Sliced and Diced.
Half or Quarter the potatoes, depending on the size.  Drizzle with olive oil.  Salt and pepper, c'mon be generous!  Throw in plenty of rosemary and garlic.  Bake at 400 degrees for 30-45 minutes.  Devour without feeling calorie guilty.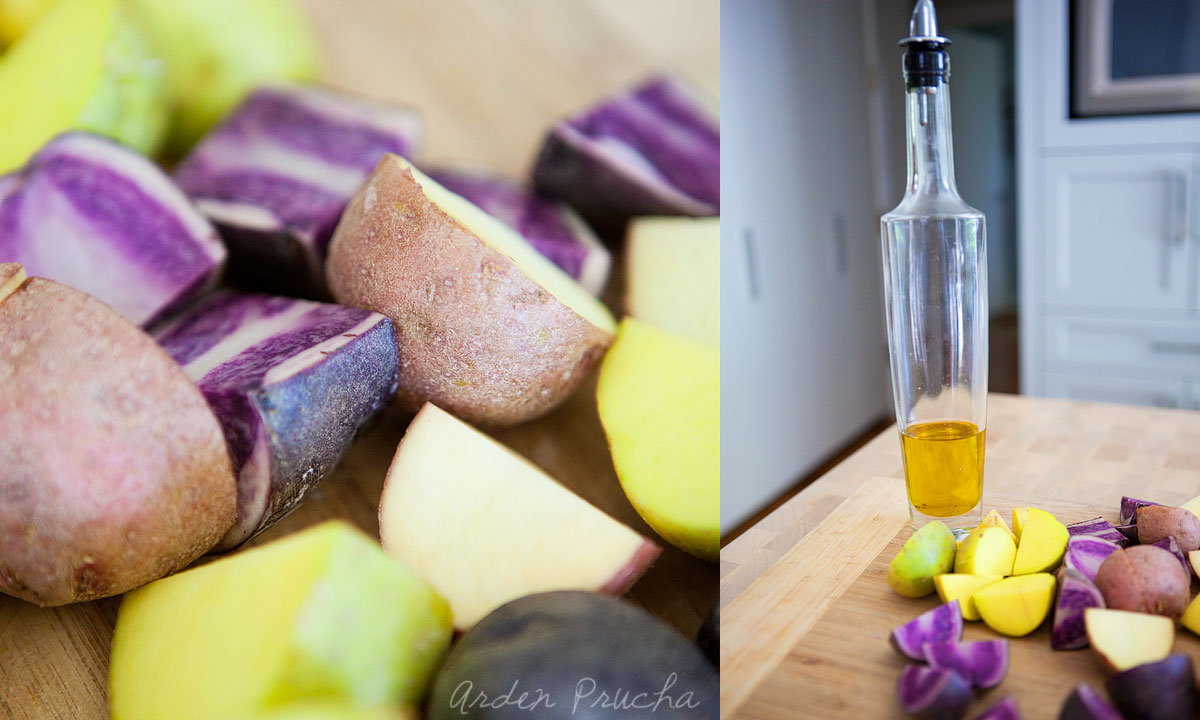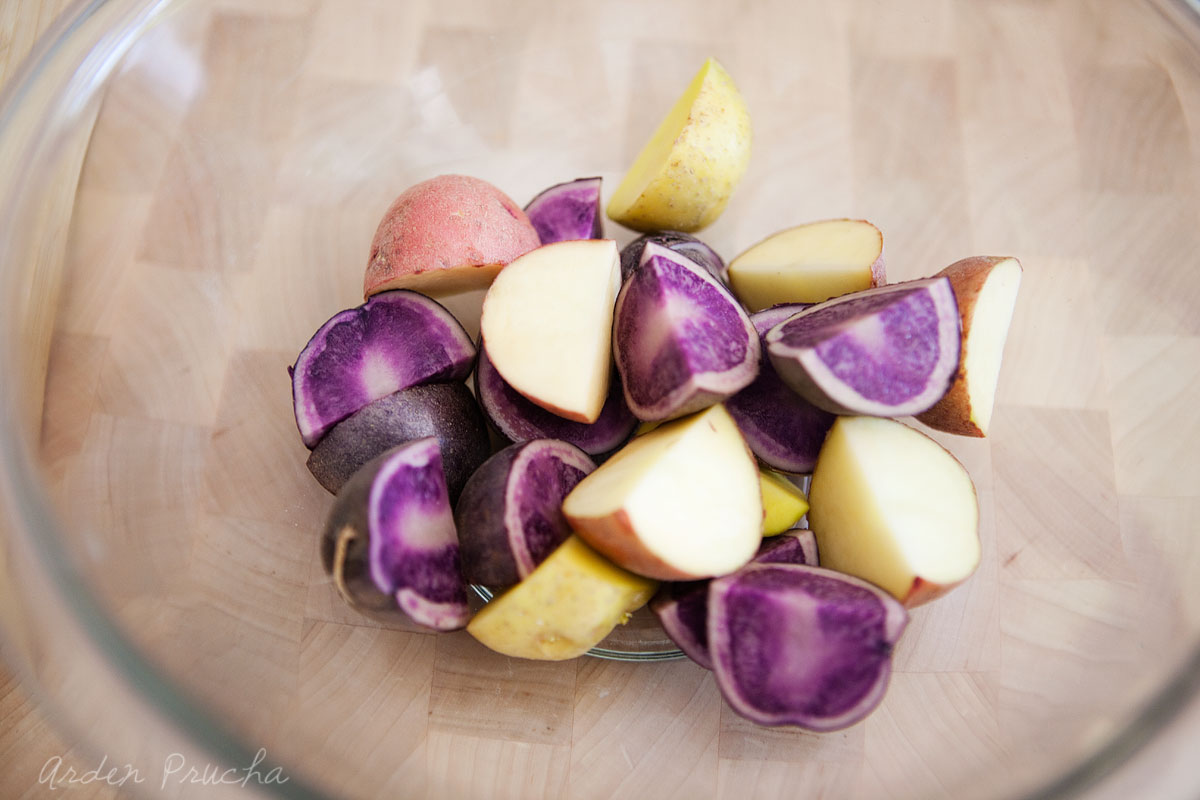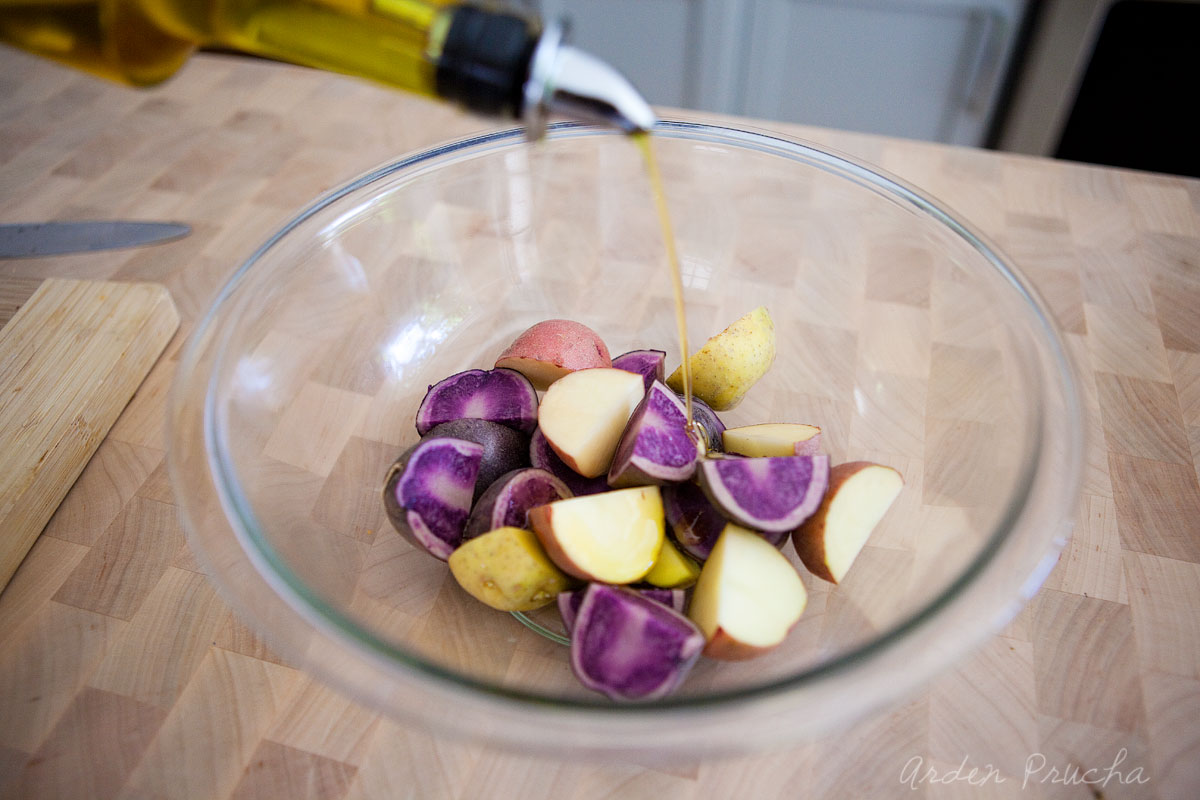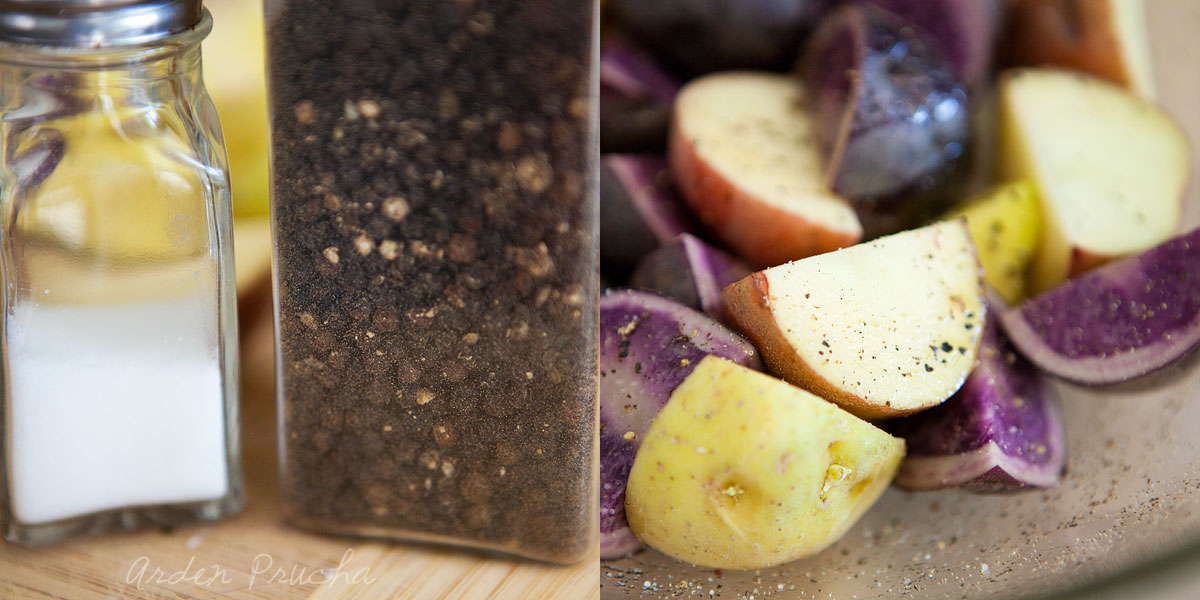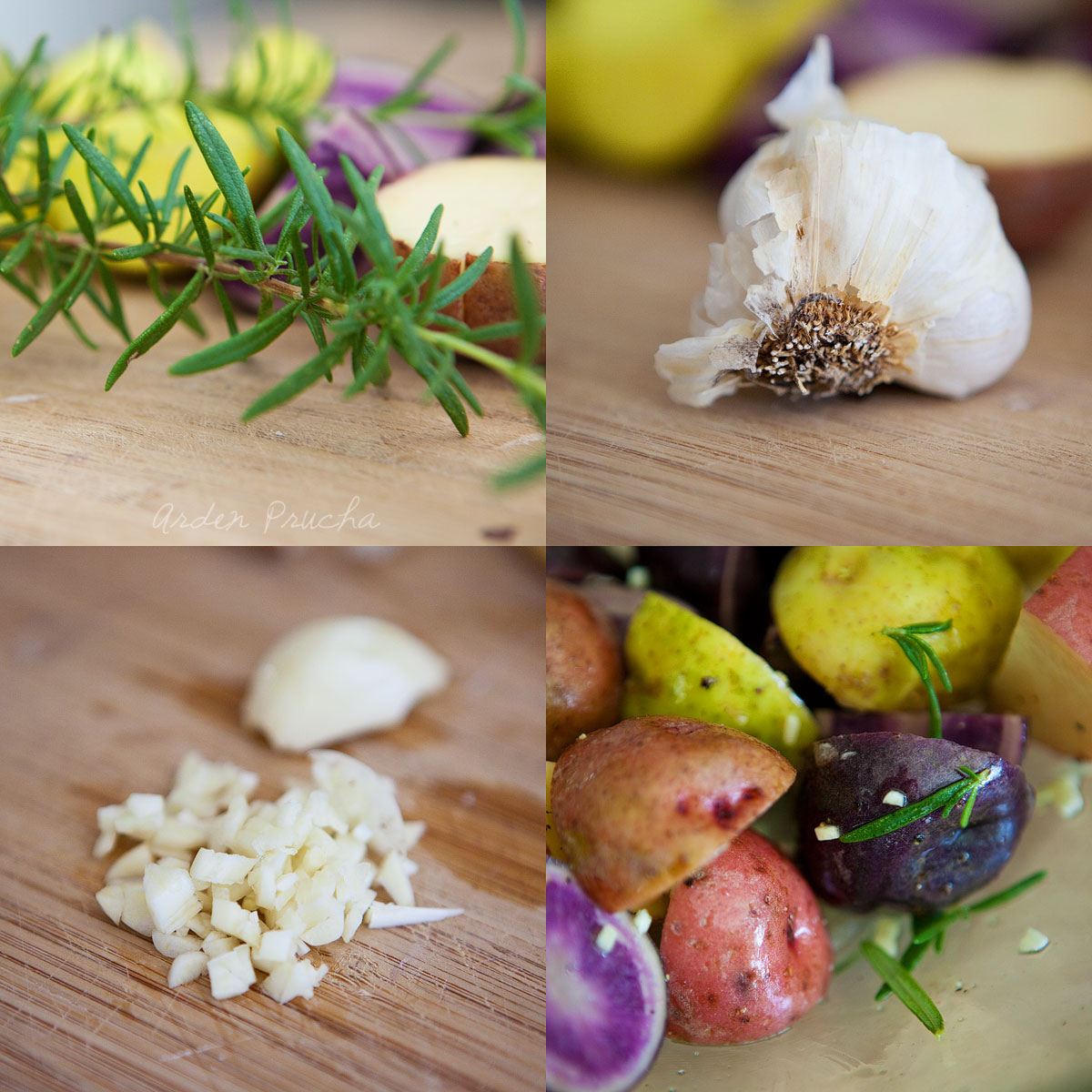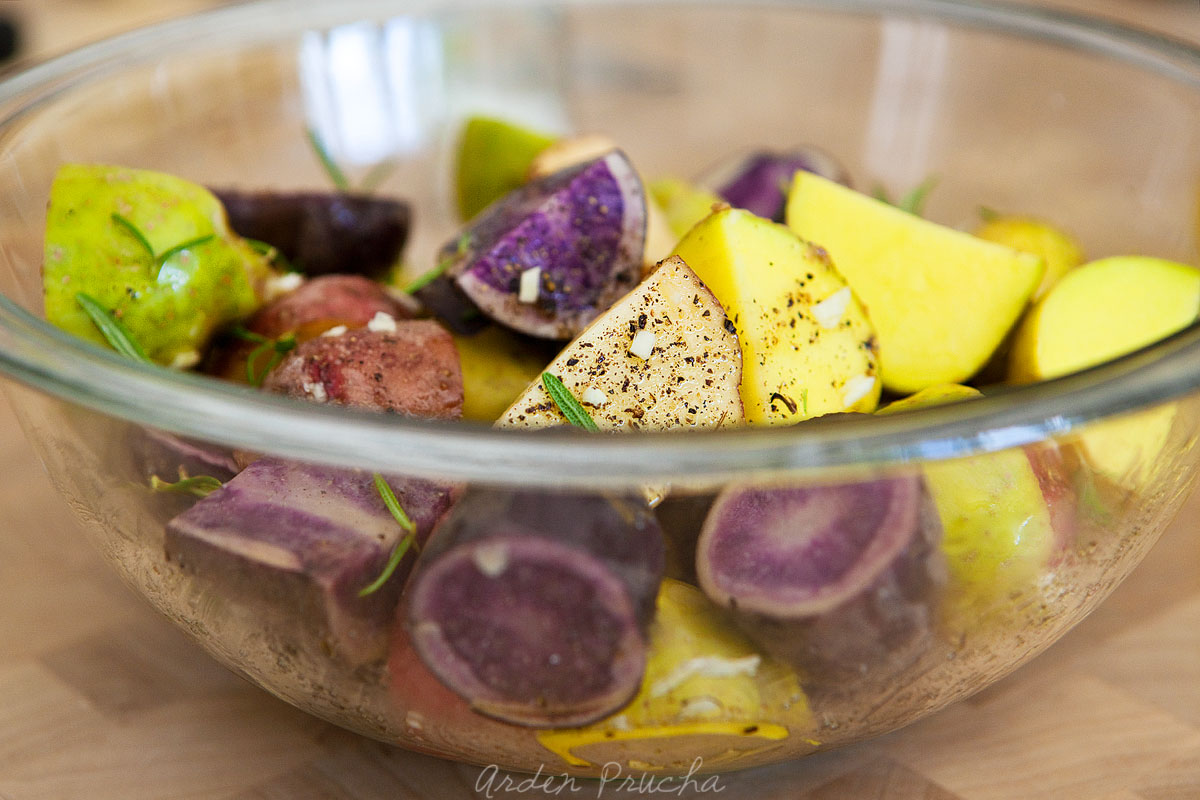 Fresh out of the oven!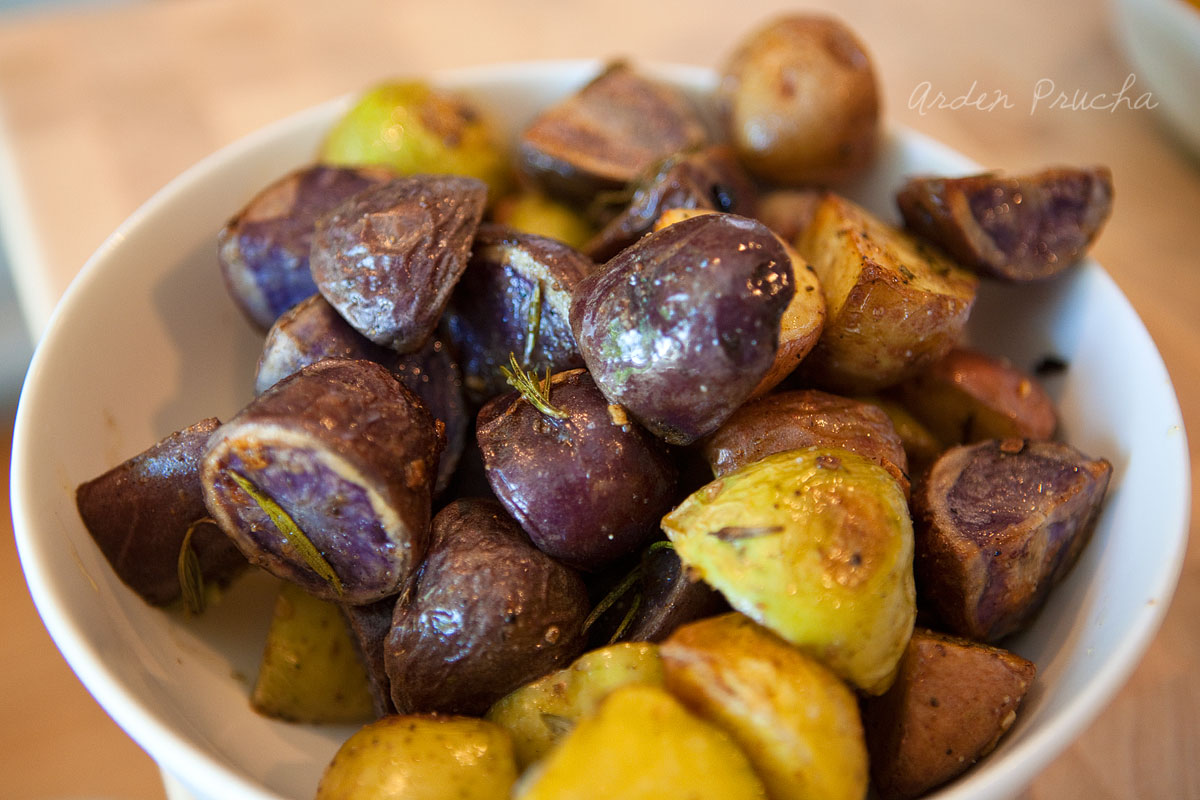 I also steamed artichokes and made hollandaise for dipping.  Divine!
My inspriation?  Julie and Julia!
Fresh clipped tips, those are prickly little suckers.
Mr. Artichoke – you are stunning!  Food is art.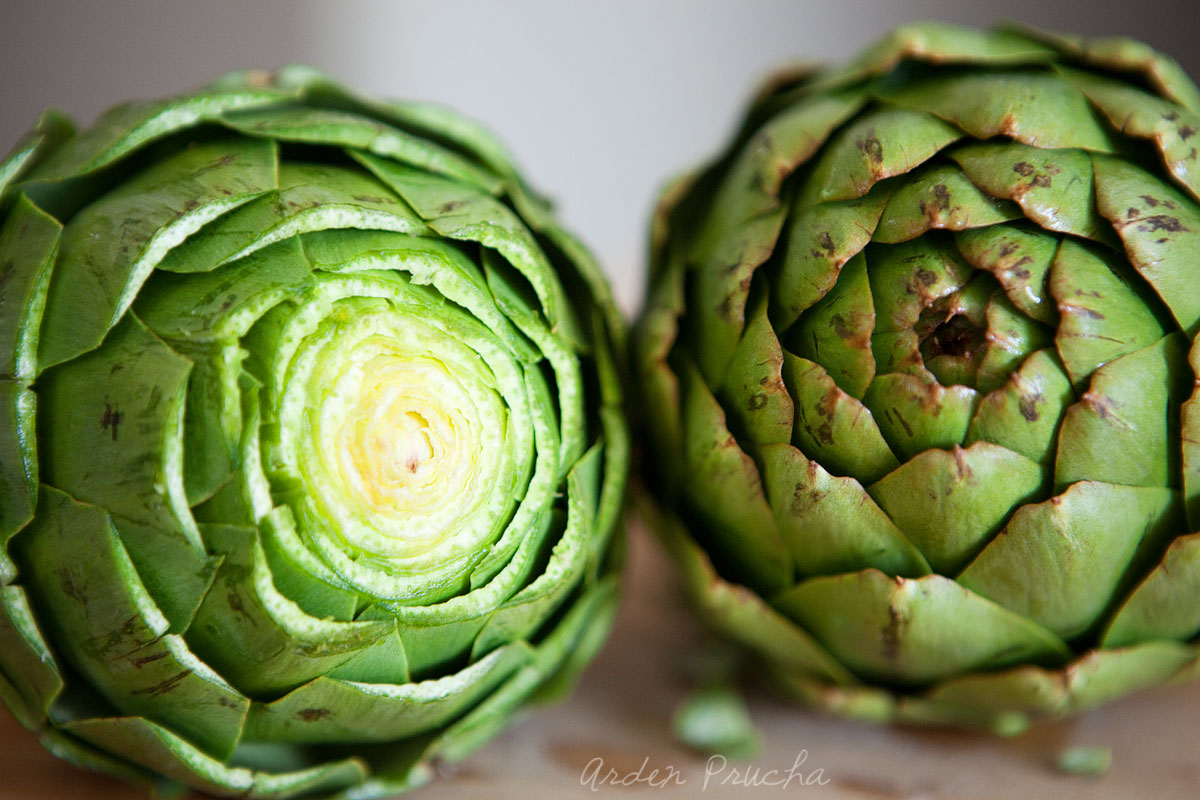 Steamed to perfection… and of course throwing on some S&P along with some lemon pepper and garlic!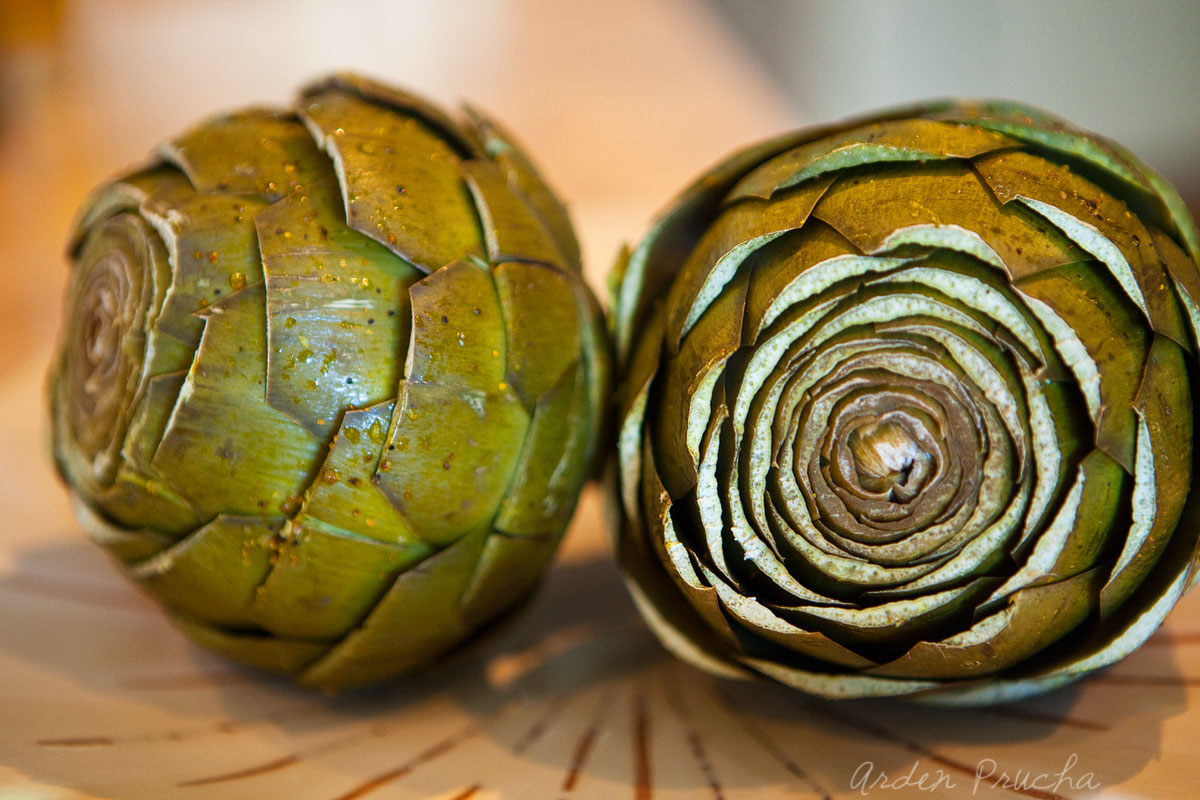 The hollandaise were perfect and NOT made in a blender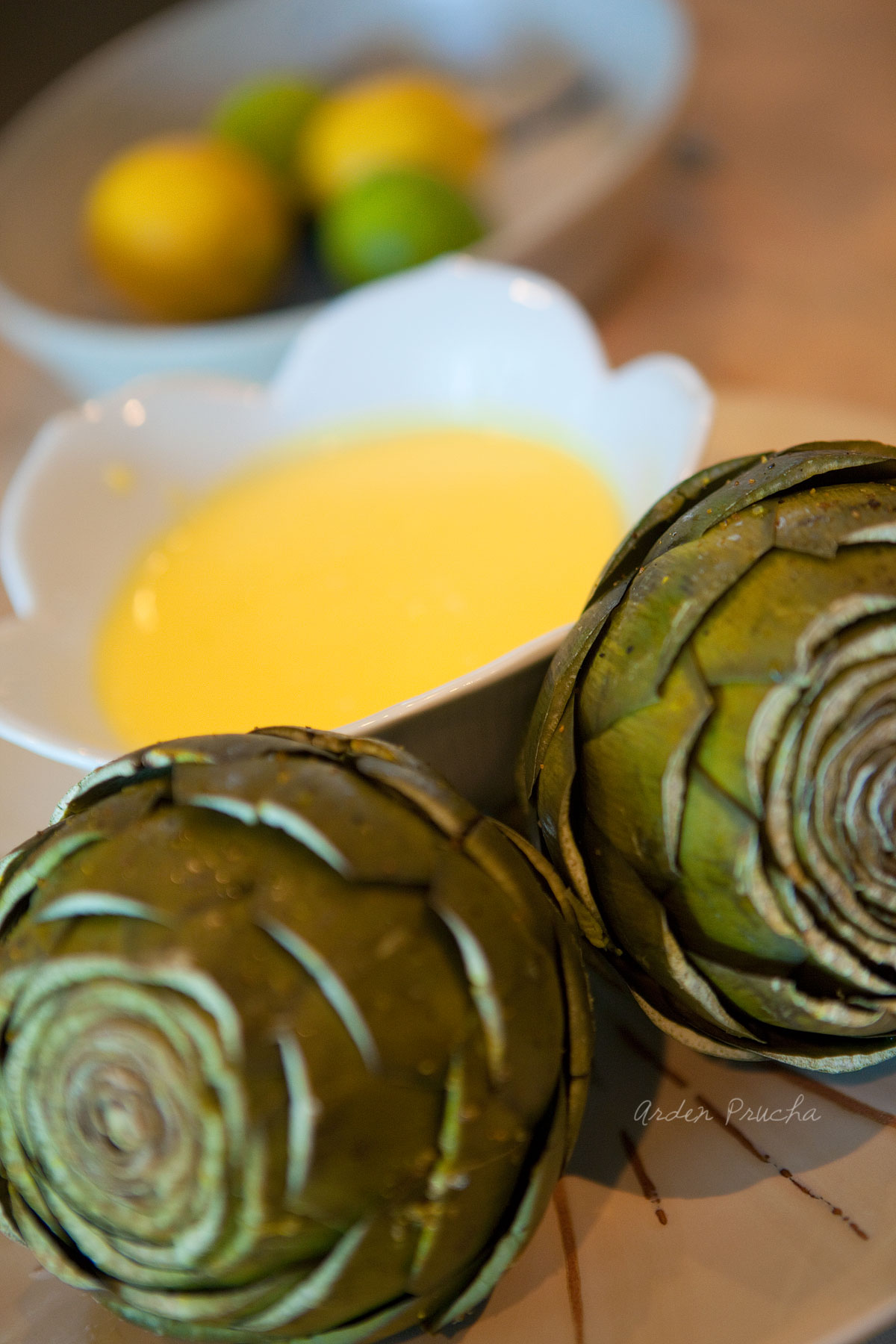 P.S. After I made this I decided I DON'T LOVE steamed artichokes.  I do however LOVE LOVE hollandaise.  We finished them off at breakfast with my version of Eggs Benedict.  That was heaven.