Yes that is "BOOBles" that you read. My brother in law's brother (Eric Tomme) has been writing and performing parody songs for years! He is like a "Weird Al Yankovic," but sometimes a little more crass, clever, and funny. He has been working on a CD covering Beatles songs and all of the songs have one thing in common… "Boobs!" Now, he is not just some dude who is stuck on boobies, he actually is going to raise money for breast cancer awareness with this album. He has had a lot of donations in time and skills with this project so that he is able to raise money for a CURE. I hope you enjoy the humor with these photos. If you cannot guess what their masks are, just re-read the title. We had fun at this shoot and actually had people yelling on the street "Don't go rob a bank!" I hope the fellas enjoy these shots and if you would like more info you can visit their website www.theboobles.org
love…a!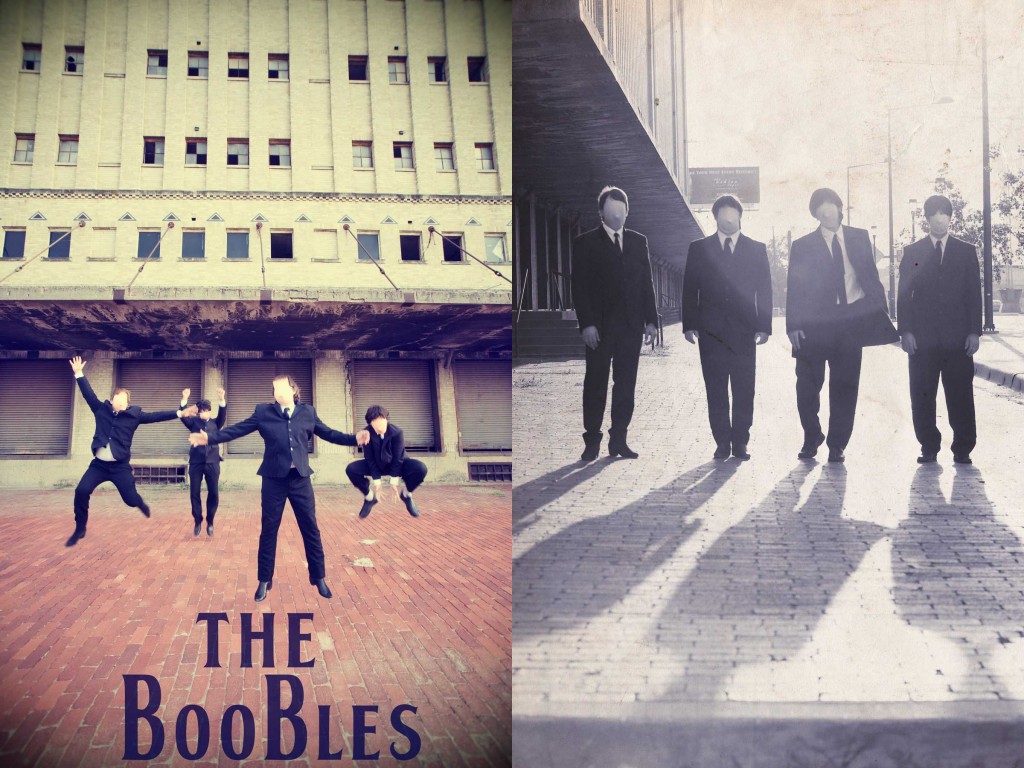 Running from the fans! (they kind of do look like bank robbers)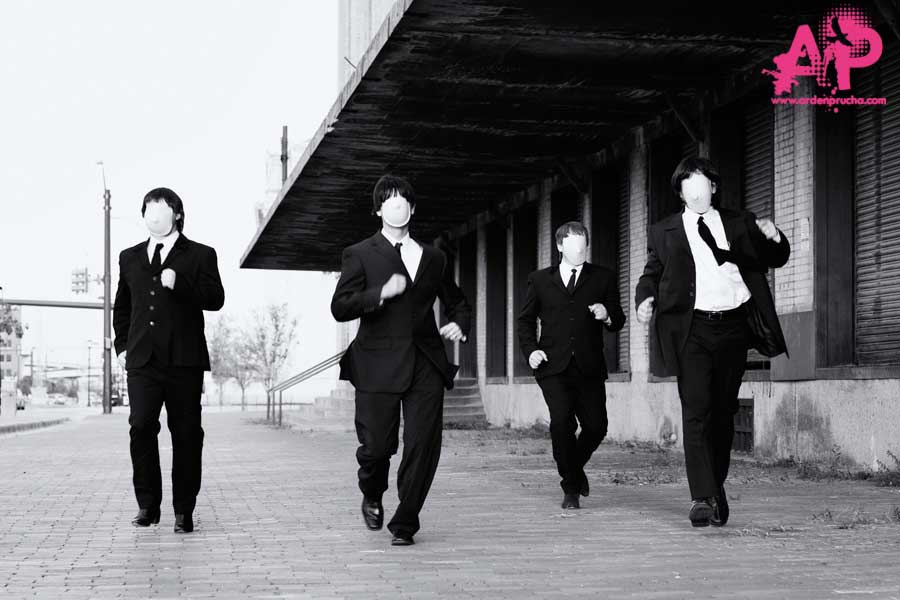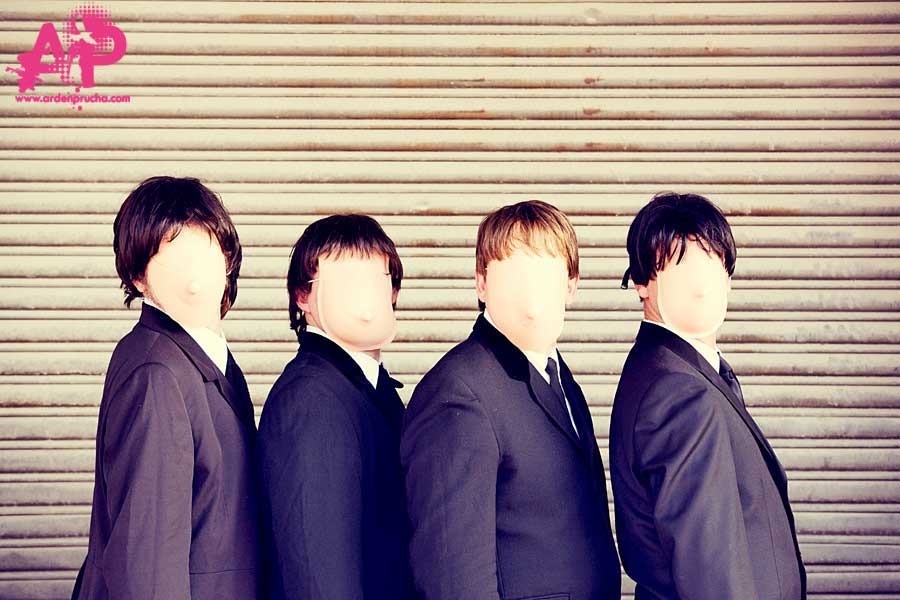 Love the train track shots.  2 minutes after we took these two of the tracks had trains truckin' through, kind of spooky because we had just been all over them.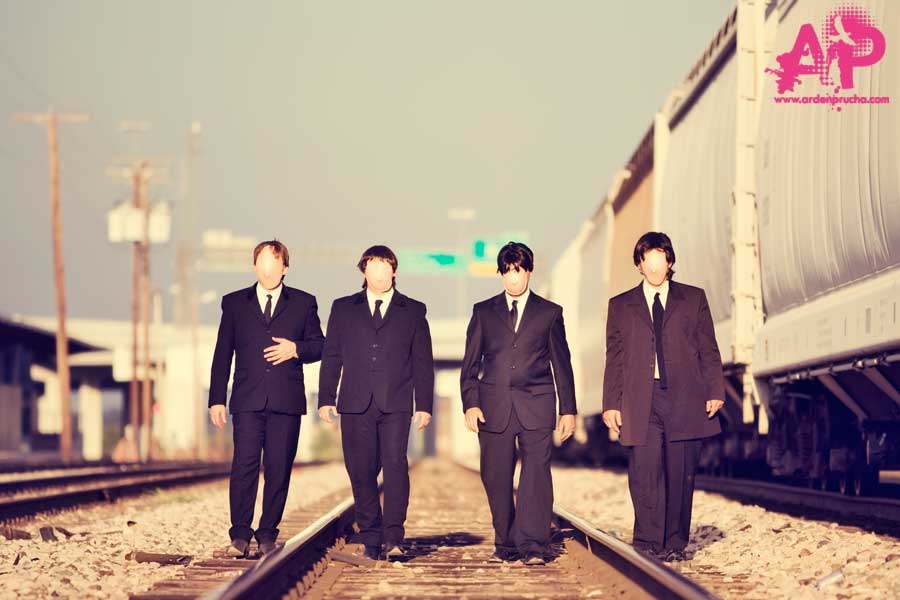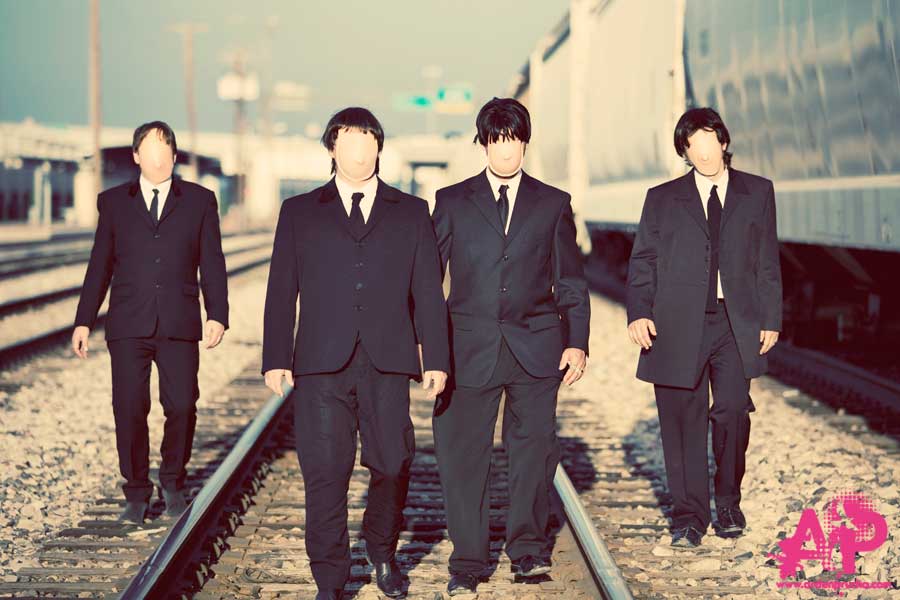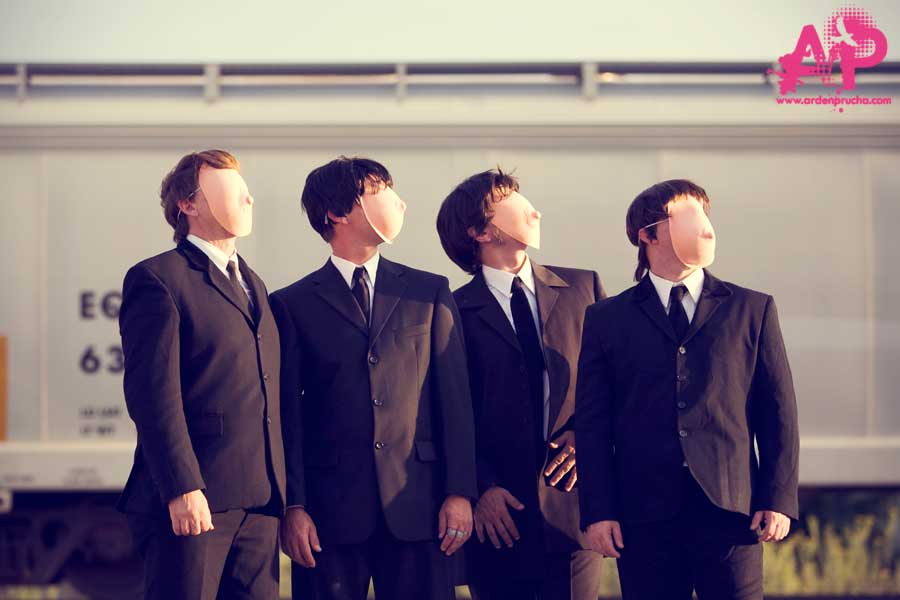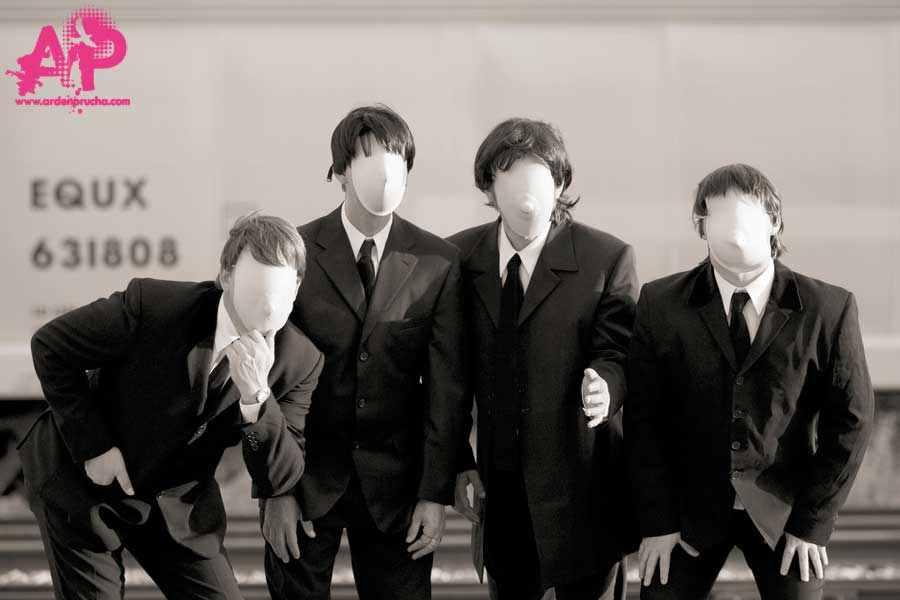 Our version of the "balcony shot" of the Beatles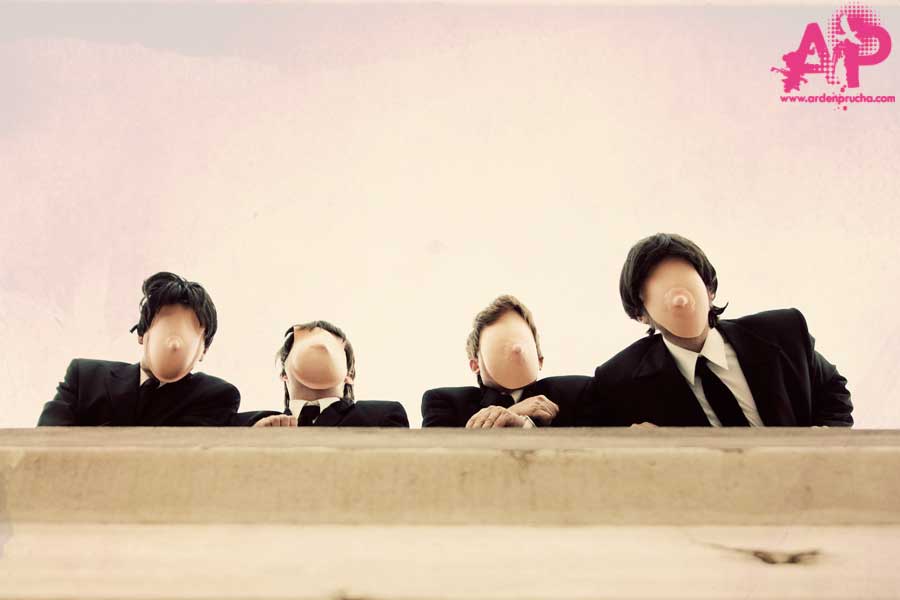 Sgt. Peppers!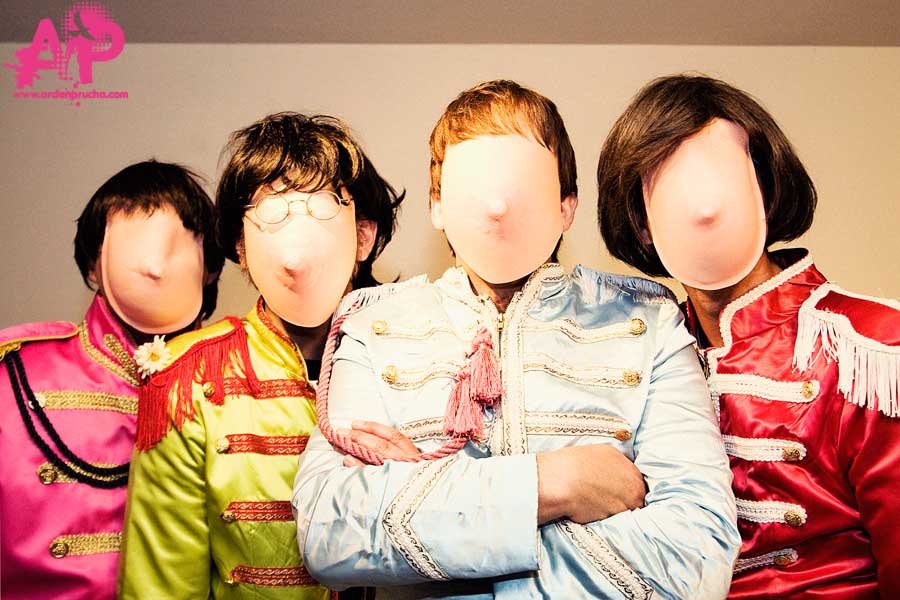 A mixture of Beatles Genres